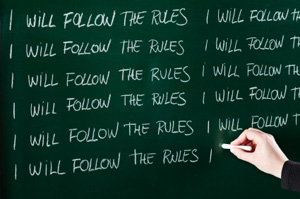 Petro states do the wackiest things and Alberta, a hydrocarbon kingdom ruled by one party for 40 years, has produced another creative whopper.
Where else could a big oil company commit a crime and then hand over the fine to its monied lobby group in order to fund an online course on how to not break the law?
In a petro state, keeping it all in the family passes (like flatulence at the dinner table) as subject of both comedy and tragedy.
Now here's the unbelievable tale. Last month, the courts fined Statoil, a petroleum firm owned by the people of Norway (67 per cent), a miserly $190,000 for breaking the law on its controversial oil sands lease, a patch of muskeg and forest bigger than Oslo.
Originally charged with 19 violations of the Water Act by Alberta Environment, the company bargained with the affable petro state and illegalities were whittled down to four prominent misdeeds.
For the record, Statoil publicly admitted to taking more water than it was permitted, stole from ponds and lakes without permission, didn't protect fish and other aquatic life with proper screen intakes, and failed to monitor how much surface water it took. (Good thing water isn't money.)
In total, the company stole more than 3,000 cubic metres of water than actually permitted by law.
In any case, Statoil swears it used the water for legal purposes: drilling and building ice platforms for an operation that now steams bitumen out of the ground. And that's a relief.
Promises, promises
But ironies abound in the case. For starters, Statoil was one of the first companies to point out that Alberta didn't really have a good plan on water availability in the region for steam plants.
The company also promised it would bring a whole new set of ethical standards to the world's messiest energy project when it plunked down $2 billion for an oil sands lease in 2007.
Yet a year later the company was caught breaking the law, and two years later (justice is slow in a petro state) the company pleaded guilty to violating the province's Water Act.
In fact, Statoil now seems intent on abandoning its social democratic reputation in the oil patch altogether. It's championed shale gas plays in the U.S., and last year it sold 40 per cent of its oil sands investment (for $2.2 billion) to the Thai oil giant (PTTEP).
PTTEP is not a model corporate citizen. In 2009, the state-owned company's bad behavior led to Australia's worst offshore oil blowout and spill. The Montara inquiry concluded that company's performance "did not come within a 'bulls roar' of sensible oilfield practice." But no one will probably notice in the oil sands.
Drained of impact
Now you'd think the Alberta government might use corporate fines to fund a scientific groundwater assessment and monitoring program (there isn't one for in situ or steam plant operators), or help build a world class water monitoring program on the Athabasca River. (Even the province and the federal government now agree that the industry-run affair on the Athabasca was, well, full of "inadequacies and limitations.")
But a petro state isn't a rational entity. The Alberta government, which is running a deficit and not terribly fond of environmental science, simply handed the $190,000 fine over to the Canadian Association of Petroleum Producers (CAPP), the aggressive lobbying voice for the nation's $110 billion energy industry.
CAPP, which has spent millions on advertisements to convince the world that bitumen is as healthy as peanut butter, says it will use the money responsibly to teach workers (online, no less) how not to break the law when diverting water from ponds, muskeg and rivers for bitumen production. The secret, says CAPP, is to employ "best practices."
Now that's innovation.
Statoil, of course, is a proud member of CAPP, an organization that once employed Bruce Carson, a convicted fraudster, to organize its national oil sands dialogues. (In an unrelated capacity Carson, a former top policy aide to Prime Minister Stephen Harper, is now under investigation for breaking a whole bunch of lobbying and ethics laws.)
My, how creative
Giving the money to CAPP, of course, takes some balls. It also introduces a new approach to corporate crime-fighting which Alberta calls "creative sentencing."
Imagine, for example, the Alberta model applied to the world's corrupt banking industry. After the U.S. National Credit Union Administration sues Goldman Sachs for risky mortgages, it hands back the money to the association of derivative traders to fund an online ethics course for investment bankers.
Or how about asking an Edmonton crack addict convicted of breaking and entering to take a online course, delivered by the Hell's Angels no less, on how to divert other people's belongings using only "best practices."
But it gets wackier.
As part of the deal, CAPP will host a "learning presentation" with Statoil that "will educate participants on the root causes" of Statoil's illegal water diversions. "Attendance at this presentation may be restricted to members of the oil and gas industry, however representatives from Alberta Environment and Alberta Justice will be permitted to attend."
Well, thank goodness for that.
[Tags: Energy, Environment.]