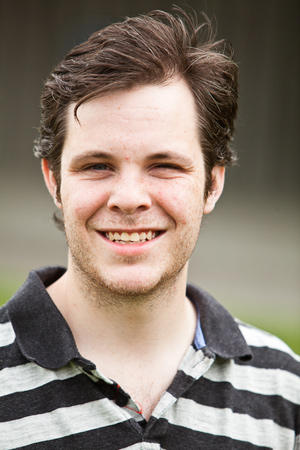 As editor of the student newspaper at the University of British Columbia, I see hundreds of undergraduate students come through our doors each year.
They're all interested in learning about journalism, making their first unsteady steps in the field. Some of them have only begun blogging, some are considering buying a digital camera to improve their skill set, others are already prepping a portfolio for grad school. They all, however, have the same basic questions: is the future of journalism, as a career, stable? If I work hard, will I find a job? And can I find inner satisfaction by choosing my own path, and report on things that matter to me?
I reassure them that the answer to all of those questions is yes. This is partly out of self-interest; crushing hopes is never a good way to recruit volunteers. But it's also partly because, in spite of the commercial challenges the industry faces, the public's appetite for information is expanding -- and so are the number of avenues available to produce work. True, the stability isn't what it once was, but I always tell them that, as with any profession, if they apply themselves and demand excellence out of the work they produce, they can create any job for themselves that they want.
Then Sean Holman announced he was suspending the Public Eye, due to lack of financial support. Suddenly, my external optimism felt a lot less genuine.
Holman style
Public Eye exposed corruption and took down government ministers. It held both Liberals and New Democrats to the same standards. It broke stories with consistency and without sensationalism. And in the case of the Ministry of Children and Family Development, Holman did what we are told all journalists should strive to do: shine a light on lapses, afflict the comforted and comfort the afflicted, and help bring about change. Former minister Gordon Hogg and his deputy were forced to resign, through the simple communication of truth.
He knew his role in the B.C. media sphere, knew his responsibility to the public. In a talk at a Canadian University Press conference this year, Holman expressed his amazement that he alone was responsible for 25 per cent of all Freedom of Information requests by media to the government over the past year. Why, he wondered, weren't his colleagues with myriad more resources doing more?
The truth is that commercial media doesn't have the interest or resources to regularly take on Public Eye's style of investigations as they once did. Newspapers are so desperate to hold on to advertisers that they need to have regular content that appeals to a wide-enough demographic. Spending weeks working on a story that might not turn out anything won't work. As Holman admitted to The Tyee months after he left the Vancouver Sun in 2005, "[they] needed someone who could deliver the daily story. That is not my natural strength, so at the end of the day I let them know they should find someone else."
Television reporters have many masters to serve, and the investigative journalists they do have tend to focus on stories with a natural and direct human angle, far away from the Legislature. Most freelancers must promise a publication a guaranteed story by a guaranteed date. Groups in the U.S. such as ProPublica couldn't work on such a relatively small scale.
What I'll tell writers now
Then there are people like Sean Holman. People with an insatiable thirst for finding information and exposing the truth, willing to work months on a story if it means the people of this province will be better off for it. There are others in this province and country who do the job well, but few did it as well, for as long, or with such zeal as Holman.
That ultimately he couldn't keep the venture around is no surprise. He said as much himself: "Public Eye is unsustainable so long as it's principally me, a computer, a camera and a telephone line." But if the departure of one guy with a computer, camera and a telephone line can instantly create such a void, it speaks to our current failings.
So the next time I talk with a teenager interested in volunteering with my paper, and they ask me if they can make this journalism thing a real career, I'll still tell them that if they have talent, they'll have a future. I'll just add that not every type of niche journalism can result in a steady paycheque, no matter how talented you are.
As journalists, the world of public demand teaches us to focus on our "brand" and our Klout score. We're told that having the skills of a writer, photographer, editor and on-air talent, all in one, is the best hope for success. But at the same time, we're also told that investigative journalism skills are important, and that the role of the fourth estate is vital. 
Holman's decision gives a hint as to which priorities are winning.