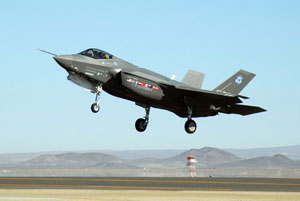 On April 15, Jason Kenny fully scripted a commanding role for military to play during citizenship ceremonies. The veteran, preferably from the Afghanistan War, to be introduced at the start of the ceremony, should declare that, "as a Canadian citizen, you live in a democratic country where individual rights and freedoms are respected. Thousands of brave Canadians have fought and died for these rights and freedoms. The commitment to Canada of our men and women in uniform should never be forgotten or go un-recognized."
David Bercuson defended this proscription in the Globe & Mail on July 12. This is unsurprising because, as director of the Centre for Military and Strategic Studies at the University of Calgary and director of programs at the Canadian Defense and Foreign Institute, Bercuson is a central architect of the Harper administration's current expansion of our armed forces. The military's "necessary roles are to proclaim and safeguard Canada's borders and to maintain 'peace, order and good government' within those borders." From this perspective, he insists "the Canadian military play an appropriate role in Canadian citizenship ceremonies (in order) to proclaim and safeguard Canada's groundwork of our citizenship."
One might have thought that internally the police, not the military, defend peace in our democracy, and that diplomacy rather than the military does the most to protect our borders -- particularly as even an enormous army could never have stood off the most likely invader.
In addition, Bercuson continues, the bloodletting of WWI led to Canadian independence. He omits repatriation of the Constitution and the Charter of Rights and Freedoms when he discusses our national independence.
Bercuson seals his military celebration by moving on to partisan geopolitical arguments. Under Conservative Prime Ministers Mulroney and Harper, he writes, Canada has increased its role in shaping global policies "due to our being military participants in important multinational events, not just spectators."
"Events" means wars, "multinational" means American instigated. Bercuson wants us to prepare for more Afghanistans. This is an argument to grow our military prowess as a national priority, to embed the military deeply into Canadian culture and identity in a way it never has been before during peacetime.
Jet powered priorities
The Harper government is poised to introduce legislation to purchase a fleet of F35 stealth fighters priced out by the Parliamentary Budget Office at $30 billion (twice the $14.9 billion the Harper administration projected).
As this government is already cutting civilian expenditures and will certainly not raise taxes, just where will this money be found? By cutting education, health care and infrastructure, surely programs that defend our well being more than armaments. And where will those planes be used? Our current fighters are sufficient to bomb Libya, and most future military expeditions are likely to be in other countries that lack air defences. I cannot see how stealth fighters are necessary to protect our freedom.
If we take a look at our latest military engagement as the best predictor of the future, what has been the value of our expenditure of 167 Canadian lives and $11 billion in Afghanistan? One of our departing colonels tells us that he is proud that we have built roads and schools, a modest achievement -- but how long will they last if the shaky security we provided collapses?
We have helped prop up a corrupt and weak regime in Kabul. The Americans are currently negotiating with the Taliban, the enemy we were fighting. Opium poppy cultivation is up perhaps 400 per cent since our intervention began. Al-Qaeda has long since retreated into Pakistan, where American Special Forces, not the armies in Afghanistan, killed Osama. We will discover after the Americans depart just how successfully we defended anybody's freedom and sovereignty by our enormous effort.
Many Canadians find it rather repellant that the death of those 167 young and often idealistic soldiers, and the physical and psychological maiming of many more, are used for partisan political purposes by those pushing for a bigger military. To talk of Freedom and Good Government demanding Necessary Sacrifices of our soldiers is to use patriotic abstractions to capitalize on human tragedies in this dubious war. We should grieve for those young men and their families, rather than use them to advance geopolitical aims.
Ever vigilant
Militarism is always premised on the notion that "real" nations and "real" men are grounded in warrior values. Real nations don't sit on the sidelines; they participate. And those who oppose warrior values are told to shut up because they are not supporting our boys. End of discussion.
We ought not to proceed further down this turn in the road without a robust national debate. That would begin with an honest and full assessment of the Afghanistan intervention. That would include scrutiny of placing Canadian forces and armaments in seven foreign bases (renamed "supply depots"), another Harper initiative that has gone undiscussed. That would demand an honest analysis of the social payoff of deflecting $30 billion that could be used to enhance our quality of life to purchase stealth fighters instead.
Yes we need a military; that is a sad fact about which we should be vigilant and skeptical, not gung-ho.