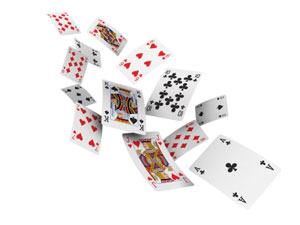 Over the last two months, Vancouver City Council held one of the longest public hearings in its history over the proposal by Las Vegas-based Paragon Gaming Inc. to relocate the existing Edgewater casino at the Plaza of Nations to a new $500 million, 800,000 square foot complex on provincial land next to BC Place stadium, tripling the existing number of slot machines to 1,500 and doubling the number of tables to 150.
On April 19, City Council voted unanimously to approve the relocation, but not the expansion, placing a moratorium on applications to expand gambling in Vancouver until the provincial government and the BC Lottery Corporation undertake a "comprehensive public consultation" on the issue.
During the course of the three nights and two days that Council heard submissions, the BC Lottery Commission and BC Pavilion Corporation emphasized the economic benefits of building the biggest casino in Western Canada here and the economic harm if current Edgewater casino workers were to lose their jobs, while downplaying or dismissing the concerns raised by top health officials and experts in the field of problem gambling.
As I read the news reports, my mind kept returning to an afternoon 15 years ago at the annual Ottawa Food and Wine Show. The local casino's exhibit had an eye-catching dessert on offer, and I joined a group of several people milling about the display. One of the casino staff immediately approached me, a distinct gleam in her eye. Soon, her male colleague joined her to chat me up for several minutes. Besides handing me a brochure about the casino and extolling the wonders of its facilities, they gave me a pack of the casino's cancelled cards that had a hole punched through the middle. Nonplussed by the attention, I looked around -- no one else was receiving special treatment.
I soon discarded the brochure, but had no idea what to do with those cards, not having played cards since elementary school. There was no sudden desire to play Go Fish or Crazy Eights again, let alone learn how to play poker. I chuckled at the possibility that they'd assumed I was culturally pre-disposed to gambling, being the only Asian-Canadian in the vicinity at the time. I had grown up hearing my mother's disdain over mah jong ("A waste of time!") or any other games that involved betting. Neither of my parents had ever shown any interest in gambling. But somehow, I remained haunted by that deck of cards, long after I had given it away.
Family losses
Years later, I had the opportunity to talk to some of my mothers' younger siblings who had come from out of town for her funeral. I was surprised to hear that they often went hungry when they were growing up. "Your mother was away at boarding school, but we were left at home. Sometimes we only got one egg to share between us at dinner! One egg!" said one of her sisters. Her brother also talked about ongoing malnutrition as a youngster. The lack of food hadn't made sense to them at first, since their mother had been one of four concurrent widows of an established businessman. The other three widows had been financially secure. But then the secret came out. My maternal grandmother had most likely gambled their food money away. "They probably made a lonely widow feel important, an honoured guest," my uncle conjectured.
The conversation made me recall those news stories about kids left unattended in cars for hours while their parents gambled. A few years ago, the CBC obtained documents from the BC Lottery Corporation through an Access to Information request, that showed there were 23 cases of children abandoned at B.C. casino parking lots between Nov. 2002 and Sept. 2004, on average about one child a month. A few years ago in Calgary, there was a report of a lightly dressed 21-month-old toddler who was left in a car in Calgary's Silver Dollar Casino parking lot for six hours at night in minus eight degree weather while his father gambled. The father had covered the car windows with blankets so that casino security wouldn't see the child inside, but a casino patron had called for help when he heard the crying. Even when staff paged the father in the casino, he refused to come forward. Firefighters came to free the child, and the father was arrested by police.
Blind to addiction
It would seem that neither parental obligations nor even bodily needs can motivate problem gamblers to leave their chairs. Casino staff surveyed for a study by University of Victoria's Centre for Addiction Research reported regularly spotting patrons who wore adult diapers in order to avoid leaving their slot machines, as well as finding large quantities of discarded adult diapers in casino bathrooms. Some of my friends back in town from a motorcycle trip in the Nevada desert told me of their first surreal morning at a hotel complex just outside Las Vegas, how they awoke to find about about 30 bleary-eyed adults playing the slot machines at 6 or 7 a.m. and drinking beer for breakfast.
Even those who are self-aware enough to acknowledge they have a problem and sign up for the BCLC's self-exclusion program (identifying themselves as problem gamblers so that they will be kept out of casinos) may still have immense difficulty staying away due to the powerful hold of their addiction. The program has been ineffectively enforced, as highlighted in a recent lawsuit launched by four problem gamblers against the BCLC and local casinos. The plaintiffs each signed up for the self-exclusion program, yet casino staff never prevented them from entering or playing in local casinos. Two of the four plaintiffs eventually attempted suicide when the program failed to work. Although the BCLC has recently taken some measures to improve facial recognition software, this falls seriously short of the steps taken in other jurisdictions that require the presentation of identification cards (e.g. Saskatchewan, The Netherlands) or the use of electronic player-cards with daily and monthly limits in place of cash (e.g. Norway, Sweden, New Zealand).
It is likely that the BCLC and the casinos named in the lawsuits will settle out of court, as has happened with similar casino liability cases in Ontario, in order to prevent precedent-setting judgements akin to the landmark court cases regarding bar owners' liability and duty of care when serving alcohol. But it is clear that both the government and casinos should take more active and effective steps to prevent the harm caused to problem gamblers and their families.
Bartenders are legally required to stop serving intoxicated patrons. Drunk drivers are legally prohibited from driving. With alcohol, there are also physiological limits as to how much any individual can consume at one time in one day. But problem gamblers can lose more than just the family grocery money in one night -- it could be the amount of the next rent or mortgage payment, a child's college fund, or a retirement nest egg. They risk losing jobs, friends, families, homes.
I thought again about that hole punched neatly in the middle of the deck of used cards given to me by the Ottawa casino, how it was a symbol of more than just money being thrown down a bottomless hole.
Government heavy into the action
A recent BC Medical Association study entitled "Stepping Forward: Improving Addiction Care in British Columbia," indicated that almost one in 10 people in the province, or about 400,000 people, suffer from some form of addiction, excluding smoking. Of that number, 128,000 British Columbians have a "moderate gambling problem," and 31,000 have a "severe gambling problem." Provincial statistics show that the numbers have doubled from 0.4 per cent of the population in 2002 to 0.9 per cent in 2007.
The B.C. government sponsored online gambling site, PlayNow, with its 24-hour availability in the home or office, increases the likelihood of greater revenues for provincial coffers while simultaneously increasing the risk of causing or exacerbating the serious addiction of its citizens. Experts estimate that 41 per cent of provincial gaming revenues comes from problem gamblers.
Retired Vancouver police officer, Bob Cooper, who had a beat in Chinatown and later worked in the Asian Organized Crime Section and the Homicide Squad, wrote to City Council: "I've seen the worst side of gambling and its effects on individuals and society in general including murders, suicides, extortions and a lot more. In one of those cases that you never forget, a man lost hundreds of thousands of dollars over 24 hours in a Burnaby casino. He went home, murdered his wife and two small children, spread gasoline around his East Vancouver house then struck a match blowing the house off its foundations and killing himself in the process. Once you've walked into a scene like that you tend to view those BC Lottery ads showing smiling people having a wonderful time at the Blackjack tables just a little bit differently than most people."
Cooper also referred to the warning contained in the 2009 report of the RCMP's Integrated Gaming Enforcement team about the "extreme vulnerability" of the gaming industry to money-laundering, loan sharking and infiltration by criminal elements. One month later, the team was disbanded by Solicitor General Rich Coleman (also responsible for gaming in the province) irreparably hampering the adequate monitoring and policing of casinos. Last year, FINTRAC (Financial Transactions and Reports Analysis Centre of Canada) fined the BC Lottery Corporation with $670,000 in penalties for more than 1,020 violations under the federal Proceeds of Crime Act for not reporting large or suspicious transactions of $10,000 or more. It was the first time a gambling commission had ever been penalized.
Interestingly, as other commentators have noted, the provincial government's sudden and dramatic increase in the weekly limit for the provincial online gambling site from $120 to $9,999 last year was just under the $10,000 requirement for filing a report under the legislation.
Hungry for the money
Petty crime apparently occurs in casinos as well. Constable Nick Sharma, an RCMP officer and member of the Combined Forces Special Enforcement Unit (the gang squad) was recently charged with theft at River Rock Casino. While off-duty, he allegedly cashed a $400 cash ticket left behind by another patron in one of the slot machines.
The hearings at Vancouver City Council over the Paragon Gaming expansion proposal may be over. But fundamental concerns remain about both the provincial government's troubling ties with the gambling lobby and its reliance on gambling revenue. The BCLC provided $1.079 billion to B.C. in the 2009-2010 fiscal year, of which three quarters came from casinos. B.C. is only second to Quebec in terms of the proportion of provincial revenue derived from gambling. It is hard to imagine any government, whatever its political stripe, giving that up.
Premier Christy Clark recently announced that over 2,000 B.C. non-profits would receive an immediate $15 million in community gaming grants. "We're putting families first by providing more funding for programs that support healthier children, stronger families and more vibrant communities," she stated in a news release. A quarter of the 2,000 charities will be restored to prior funding levels, after having had their budgets slashed when the province drastically reduced gambling grants to non-profits from $156 million in 2008-2009 to $112 million in 2009-2010.
But just like that casino's deck of cancelled cards, the positive announcement seemed to have a gaping hole in the middle: the knowledge that a significant proportion of those grants geared to benefit individuals and families in our community originates in the desperation, misery and impoverishment of others. This key time leading up to the provincial election offers voters an excellent opportunity to question our incumbent and prospective political representatives on this issue to determine whether they have the courage to take a stand.