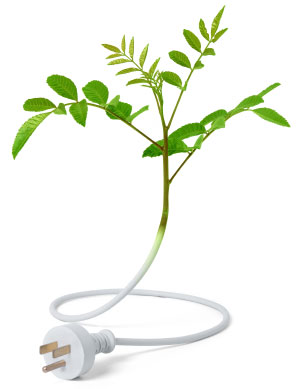 Many Canadians are surprised to learn they are paying more than half of the cost for all the natural gas consumed at the Alberta oil sands through tax and royalty write-offs -- $1.7 billion this year alone. With gas prices and consumption predicted to balloon in coming years, what will be the collective cost to the taxpayer in the next decade for turning gas into bitumen? And what else could we do with this money?
Based on projections from the Alberta government, natural gas demand for bitumen recovery and upgrading will grow to 26.7 billion cubic metres per year by 2019 -- an increase of more than 75 per cent over 2010.
Likewise, natural gas prices are projected to climb as high as $9.15 per gigajoule by 2019. Using official yearly estimates for price and demand, these cumulative natural gas costs may total $63 billion from 2009 to 2019.
Assuming the taxpayer is picking up half of the tab through tax and royalty write-offs, by the end of the decade the public will provide about $31 billion to some of the world's wealthiest corporations for the reverse alchemy of turning natural gas into tar.
What else might be accomplished with this massive amount of money? What would happen if $30 billion in public incentives were instead directed towards our nation's renewable energy sectors over the next 10 years?
A geothermal bonanza
According to figures provided by the Canadian Geothermal Energy Association (CanGEA), $30 billion could create about 7,500 MW of installed base-load capacity. It would also create 45,000 person-years of employment in construction and an additional 13,000 permanent jobs.
Incredibly, the geothermal generating capacity of Canada remains zero in spite of Canadians being recognized as some of the world's leading experts in this field. Members of CanGEA collectively produce some 20 per cent of geothermal energy world-wide; however none of these companies have any installations in Canada due to lack of support from federal or provincial governments.
A solar success
Our solar industry could also make great progress with the right incentives. Canada has excellent solar resources, with cities like Winnipeg and Toronto having more potential solar photovoltaic (PV) capacity than Washington, Berlin or Tokyo.
The total installed PV capacity in Canada is approximately 150 MW and is growing rapidly, due largely to generous incentive programs in Ontario. Yet Canada still lags far behind many other nations in the race towards a clean energy economy. Germany's solar capacity is 65 times larger than ours. In 2009 alone, Germany installed 25 times more PV capacity than Canada has in total, and is expected to double 2009 numbers in 2010.
A $30 billion investment could help Canada become a global solar leader by 2020. Solar PV capacity in Canada costs about $5 per watt and is declining by about 10 per cent annually. Assuming a cost of $4.5/W over the next 10 years, Canada could install approximately 6,700 MW of distributed solar energy capacity by the end of the decade -- about double the capacity of the current number-two nation in the world. According to industry figures, this investment would also create around 180,000 jobs in the Canadian solar sector -- an increase of 6,500 per cent.
A wind windfall
And what about wind? Canada currently has about 4,000 MW of installed capacity, making us 11th in the world behind Denmark. With our abundant blustery weather we could potentially supply about 20 per cent of our energy demand from wind turbines. Thirty billion dollars could create another 8,000 MW of wind capacity by 2020 -- more than eight times the generating capacity of the controversial Site C dam in British Columbia and twice as cost effective per unit of energy. This investment would also create about 170,000 new jobs.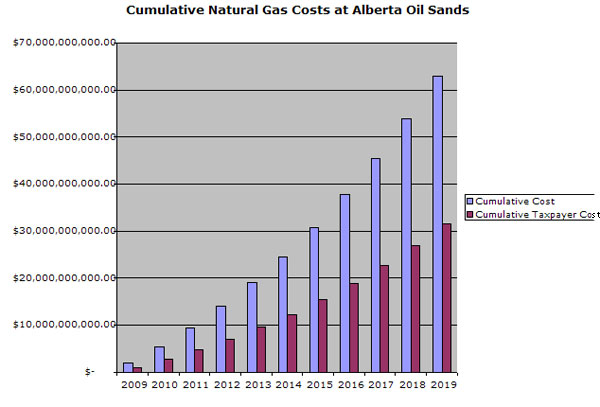 The massive natural gas write-offs available to Alberta's bitumen producers are only a small example of the uneven playing field in Canada between fossil fuels and renewable energy. A recent report by the International Institute for Sustainable Development showed that oil subsides in Canada in 2008 totalled $2.8 billion and that these subsidies resulted in lower government revenues, higher emissions and negligible employment benefits. The authors also noted that if nothing else changes, increased production will effectively double these subsidies as a share of government expenditures by 2020.
In contrast, the federal government slashed support to the renewable sector in the last federal budget by deciding not to extend the popular ecoEnergy for Renewable Power Program. Clean energy entrepreneurs were outraged. "Basically it means the federal government has no policy to encourage renewable energy whatsoever," said Glen Estill, president of Sky Generation to the Toronto Star. "That's shocking, isn't it?"
The soon-to-be defunct ecoEnergy program is a good example of how targeted policy intervention can have big payoffs for our renewable energy industry. This small subsidy of $0.01 per KWh cost the government $1.48 billion over 14 years but leveraged six to seven times that in private sector investment -- resulting in 4,000 MW of installed clean capacity.
Catalyzing $150 billion more invested
Likewise, a $30 billion public investment in clean energy incentives could potentially catalyze more than $180 billion in private sector investment. Put another way: multiply all the above estimates for new capacity and jobs in geothermal, solar and wind by six. If the results from ecoEnergy are any indication, $30 billion in public money spent burning natural gas in the oil sands this decade could instead incentivize more than 80,000 MW of new renewable generation capacity -- about 60 per cent of all electricity sources in the country combined.
So just how badly is Canada falling behind in the global race towards a low-carbon economy? The U.S. currently provides six times more support per capita towards renewable energy and conservation as Canada. It is no wonder that many of our clean energy businesses are choosing to take their business elsewhere.
"It is important to remember that emerging renewable energy is competing against industries and technologies that have benefited from significant government support for decades," said Tim Weis, the director of Renewable Energy and Efficiency Policy at the Pembina Institute. "It should not be surprising there is still a cost gap facing many renewable energy technologies, but rather how rapidly that gap is closing particularly in countries that are targeting clean energy development."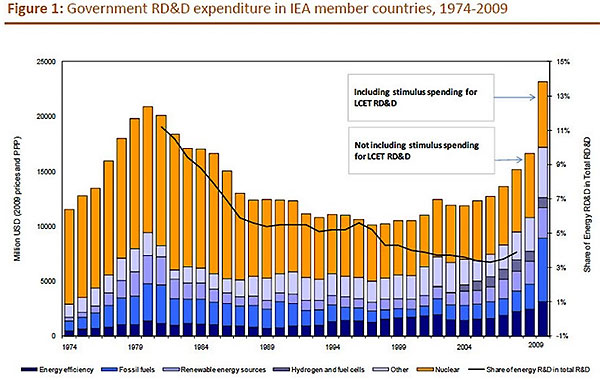 Canada must make some hard decisions about where our economy is going in the coming century. Do we want to become world leaders in renewable energy technology, or continue the boom and bust cycle of resource extraction? Do we want to reduce our carbon emissions, or remain one of the most carbon intensive economies in the world?
The bottom line question
The $30 billion the taxpayer will provide to oil sands operators this decade to convert natural gas into bitumen provides a clear example of current Canadian energy policy.
Imagine what might be accomplished if such incentives where instead applied to scaling up our renewable energy sector. These tax shifts could be revenue neutral to the government, but would radically change where our economy will be in 2020 and beyond.
This long-overdue conversation needs to happen. Canada remains one of very few countries without a national energy strategy. Even the business sector is calling for one -- including carbon pricing.
Isn't it high time for Canada to chart our own energy future, rather than wait for the U.S. and the rest of the world to lead the way?