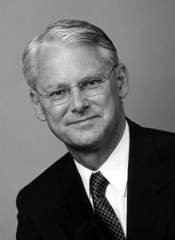 Open the hurt locker and see what there is of knives and teeth. / Open the hurt locker and learn how rough men come hunting for souls. -- Brian Turner, poem, The Hurt Locker.
A squad of veteran warriors is increasingly unnerved as their leader takes them into more and more deadly territory, to disarm massively destructive bombs that could easily kill them all.
As pressure mounts, the veterans even contemplate blowing up their leader to save themselves -- before it's too late.
But rather than being Kathryn Bigelow's Academy Award-winning best picture about U.S. soldiers in Iraq led by a talented but reckless bomb disposal expert, welcome to Premier Gordon Campbell's own Hurt Locker.
And the political improvised explosive devices Campbell and his B.C. Liberal team must defuse were not laid by clever enemy insurgents but were left there by themselves.
A new poll shows how politically deadly British Columbia now is -- Angus Reid Public Opinion found that 66 per cent of respondents believe a new government should replace the B.C. Liberals; that 49 per cent have a worsened view of Campbell over the last three months; that 60 per cent disapprove of his recent budget -- including 24 per cent of B.C. Liberal voters; and that more people have confidence in New Democrat leader Carole James to find "the right solutions for the B.C. economy" than Campbell.
The poll shows the NDP leading the B.C. Liberals by 43 per cent to 35 per cent, with the Green Party at 13 per cent and the B.C. Conservatives for the first time at 6 per cent.
Ouch -- but the hurt keeps coming.
The Harmonized Sales Tax is still hated by a whopping 77 per cent of British Columbians a full three months before it's imposed; only 12 per cent believe Finance Minister Colin Hansen's ridiculous claim that all HST revenue will go to health care; and therefore, not surprisingly, 66 per cent think Campbell is more interested in his political career than what's best for B.C.
More danger ahead
But when you see where the B.C. Liberal bomb squad is heading, you wonder whether Campbell's leadership will soon come to an explosive ending.
First up, former Social Credit Premier Bill Vander Zalm launches his anti-HST citizens' initiative petition to rescind the new tax on April 6 -- the campaign runs till July 5.
On May 3, the long-awaited B.C. Legislature Raid corruption trial of former B.C. Liberal government aides David Basi, Bob Virk and Aneal Basi starts, running to June 30.
On July 1 the extra seven per cent Harmonized Sales Tax is imposed on hundreds of goods and services previously only subject to the five per cent GST. From food in restaurants to airline tickets, gym memberships, new homes over $525,000, haircuts, movies and plays, home repairs and renovations; it all gets whacked.
And also on July 1 the B.C. Liberals add another one cent a litre to the price of gasoline and other fuels with the latest hike in their carbon tax.
Does anyone doubt that on Nov. 15 -- the first day allowed by Elections B.C. -- there will be recall campaigns launched against individual B.C. Liberal MLAs?
Where's Premier Campbell?
All of the above may be one reason why previously invisible Campbell cabinet ministers are suddenly appearing in the media to build profile for a possible leadership run -- and perhaps take out the leader before he does them all in.
You can't turn on the television in the past few weeks without seeing Public Safety Minister Kash Heed. From snowmobilers causing avalanches to graduated licenses for motorcyclists to cell phone use in cars, Kash heeds the call to say something to the media.
Then Mike de Jong weighs in on the need to put television cameras in B.C. courts -- after nine years of the administration ignoring the idea.
Gee Mike, which trial do you think the public would really like to watch on TV when it starts -- the Basi-Virk case perhaps? And who would be hurt the most -- Gordon Campbell?
So the B.C. Liberal Hurt Locker watch is now on. Stand by for casualties. This will get very ugly.