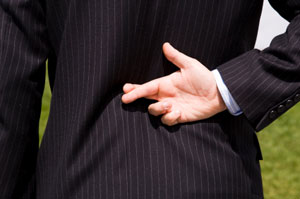 "A BC Liberal government will increase emphasis on early childhood intervention programs for families with special needs children." -- BC Liberal Party election platform, 2001
Whether it's cutting autism treatment programs, slashing public libraries, chopping school athletic activities or shutting down arts funding, the B.C. Liberal government has made one thing clear: believe nothing it says.
Last week, Ministry of Children and Families Minister Mary Polak announced that a $5 million early and intensive intervention program for children with autism will be killed in January.
Polak claimed the move came because "we were not seeing any appreciable improvements in the outcomes for those kids" and that the money would be redistributed to increase funding for other autism programs.
But parents of about 70 children in the program furiously disagree with her assessment, saying it's dead wrong.
Victoria mother Nicole Strong calls the BC Liberal move "devastating" for her three-year-old son Isaac.
"For them to say that there would be no appreciable difference when you actually get 13 hours more of therapy [a week] is ridiculous," Strong says.
And then Autism Society of B.C. president Michael Lewis pointed out the additional $2,000 per year redirected from early intervention to other programs barely covers the extra cost that imposing the Harmonized Sales Tax will have on families using autism services!
This after B.C. Liberals also said in 2005 they would: "Build the best system of support in Canada for persons with disabilities, special needs, children at risk and seniors."
Crushed and discarded
It's the same story everywhere -- Premier Gordon Campbell and his government breaking their word faster than a bull in a china shop turns tea cups into trash.
Here's another classic Campbell quote from November 4, 2006: "And we also plan to invest in playgrounds and places that celebrate the arts and physical activities."
But now Campbell has cut arts funding almost 90 per cent by 2011, from $19.5 million to just $2.25 million.
Says William Gibson, the acclaimed B.C. science fiction author of Neuromancer: "This is governance guaranteed to rot the fabric of our province's future."
And Campbell's government just eliminated the entire $130,000 B.C. School Sports funding that allows the group to organize athletic programs at every high school in the province.
But don't worry. Education Minister Margaret MacDiarmid says young athletes can cope by: "Doing more walking or dancing or playing in parks."
Said B.C. School Sports executive director Sue Keenan: "We never in our wildest dreams ever imagined this province would cut us totally."
Perhaps that's because while Campbell may believe the words he says at the time, his actions show it's hard to imagine he believes in anything.
Mad about the HST?
My NO BC HST protest group on is now at 125,000 people -- join the crowd!