Forty years ago, Mark Angelo organized the first-ever BC Rivers Day.
By today's standards, it was a quiet event — several dozen people floating a river and collecting many times their weight in trash along the way. But it quickly grew. After 25 years, it spawned World Rivers Day, which will be celebrated this year on six continents and in nearly 100 countries, including India, Australia, Bangladesh, Nigeria and the U.S.
It's now one of the largest environmental celebrations on the planet.
Despite a pandemic, river-lovers will be taking to the water, organizing cleanups and hosting virtual events again this year, with organizers saying there are close to 100 events planned provincewide this Sunday.
Angelo will be among them.
Thanks to the wonders of technology, he'll not only be visiting some events in person, but speaking virtually at several others. Rather than slowing things down, he says the pandemic has helped World Rivers Day reach an even broader audience.
"I have to say, it's got a lot of people focusing on things that are really important, like family, friends and community. It's also got a lot of people focusing on the importance of things like clean water and the need to make our planet a healthier and safer place," he says.
Angelo is chair emeritus of the Rivers Institute at British Columbia Institute of Technology. He has been awarded the Order of BC, the Order of Canada and the Queen's Golden and Diamond Jubilee medal and was named one of Canada's 100 greatest explorers by Canadian Geographic magazine in 2015.
He's paddled 1,000 rivers in 100 countries and says he can't pick a favourite. (Although we think we could take a guess.)
He's a busy guy. But it's not hard to get him talking about rivers. The following interview with Tyee reporter Amanda Follett Hosgood has been lightly edited for length and clarity.
The Tyee: Take me back to the beginning. You've described yourself as a river enthusiast. How did that all begin?
Mark Angelo: Gosh, I've had this passion for rivers since I was a boy. There's just something about moving water that always captivated me. I could explore a creek or stream for hours. I'd be turning over rocks and looking for aquatic insects or crayfish or any critter that I could find. Even today, I still do that with my grandkids along our local creeks, and when I do, it takes me back to when I was their age.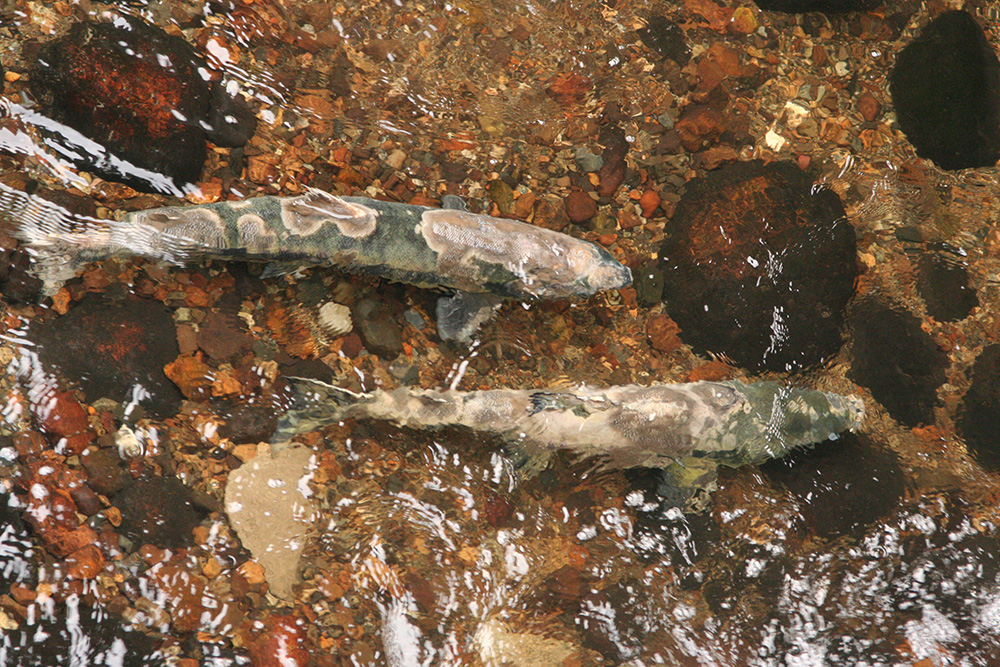 I grew up in Southern California and then I went to university in Montana and went on to become a paddler and a fisher and a fly-fisher and, ultimately, a river enthusiast in a major way. I've always enjoyed rivers from a recreational adventure perspective, but also, as I got older, I just began to fully appreciate that being on a river is simply a great way to rejuvenate the spirit. I came to view rivers as the arteries of the planet, lifelines in the truest sense.
I came to British Columbia after university and have lived in the same part of Burnaby pretty much ever since. I've always felt very fortunate to live in a province and, for that matter, a country with this incredible river heritage.
But it all goes back to when I was a kid and just this affinity with moving water, with small creeks and small streams.
Can you pinpoint a time when your love of rivers became an interest in conservation? Was there a moment when that became a passion?
Yeah. I think back to my time in Montana, the late '60s, I did a five-day rafting trip down the upper Blackfoot River. It was my first multi-day rafting trip, back at a time when rafting was a new thing, and while I had spent a lot of time on rivers and streams, I just became so immersed in the river. It just struck such a chord in me. From that point on, I knew that I wanted to spend my life devoted to river conservation, to the protection of rivers.
How did BC Rivers Day come to be?
I remember in 1975, I did a paddle trip down the full length of the Fraser. I spent the whole summer on the Fraser and just had this incredible trip. When I got back to Vancouver, after all that time, I was just so impressed with the river's power, its beauty, its diversity. Ever since, I've viewed the Fraser as, literally, the heart and soul of our province. But it also got me to thinking about this idea of an event that would celebrate B.C.'s incredible river heritage.
The idea all came to fruition in September of 1980. Back then, it was a fairly small-scale event, by today's standards. We took a large group of volunteers and multiple rafts and we went down a stretch of the Thompson, from Spences Bridge to Lytton, and we cleaned up literally tons of debris and garbage. As we went downriver, we met with local towing companies by certain stretches of the river and we'd work to pull out old car wrecks stranded on the rocks that were such an unsightly eyesore.
At day's end, we all went to a pub in Lytton and decided to organize a few more events the next year, and then a few more the year after that, and then it took on a life of its own. It got to the point where there were events in virtually every community and tens of thousands of people.
I must admit, to see the growth that's taken place in the event, 40 years ago that would have been hard to envision. I think the event has resonated with people. I do think that rivers are close to the heart of many, many British Columbians.
Our love of rivers is something we seem to all agree on, and that seems to be universal. Tell me how BC Rivers Day became World Rivers Day.
The event had become so big provincially and then, in 2003, we had the International Year of Freshwater. Just after that the United Nations had announced their intention to launch the Water for Life Decade from 2005 to 2015. When I first saw that, I thought, wow, the idea of a global rivers event, a World Rivers Day, would fit in really well with what the United Nations was trying to do.
So, we approached various agencies of the UN, including the United Nations University's International Union for Water, Environment and Health, and they all agreed, and they gave us their blessing. That year we started approaching governments and NGOs and groups around the world. A lot of people were very receptive to the idea. It's become one of the biggest environmental celebrations on the planet. To think that the roots of this global celebration come right back here to Canada, and in particular to B.C., I think is pretty special.
Can you point to any tangible impacts that Rivers Day has created? Have you seen changes in water conservation over the last four decades?
It's interesting. Rivers Day is a single day where much of the world focuses on rivers. But I also think it does help to inspire many people to think about rivers much more frequently, on many, many days of the year.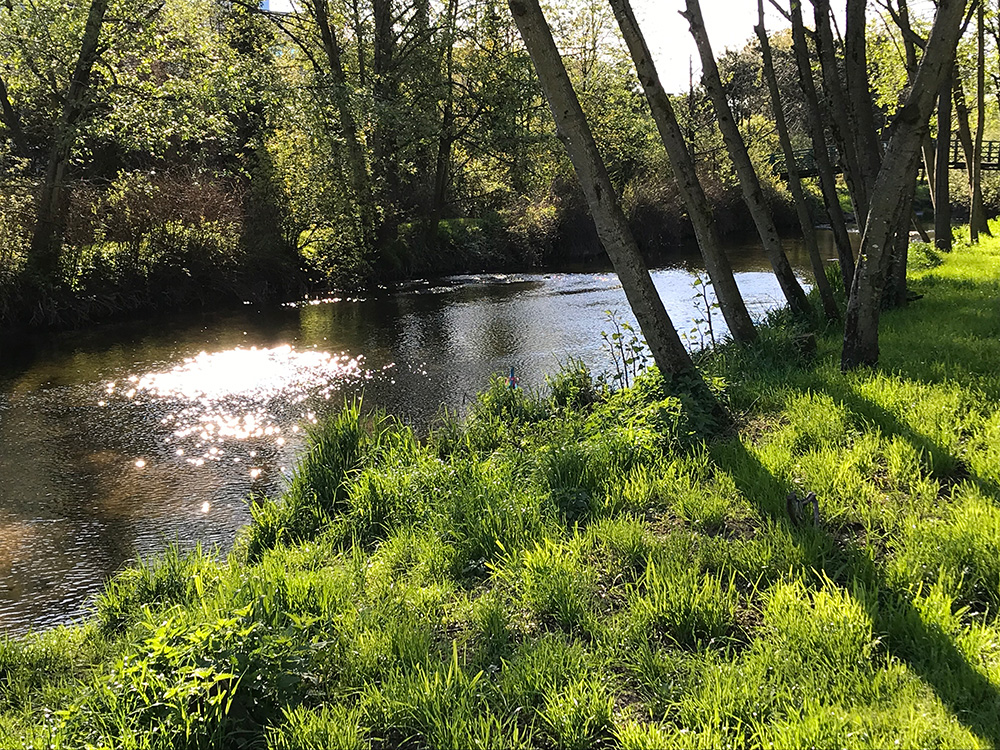 When I think back to when I started, back 45 or 50 years ago, being a stream-keeper or a river advocate was sometimes a lonely endeavour. And yet if you fast forward to today, there are, here in British Columbia, stream-keeper groups active on almost every waterway in the Lower Mainland. When you look at the number of river advocacy groups out there, whether it be groups like Watershed Watch, Rivers Without Borders or the Outdoor Recreation Council, there are so many groups that have a specific interest in rivers.
If I look back over the last 50 years when there were so few river advocates, river stewards, stream-keeper groups; and now see so many out there speaking up for rivers, I think that's been one of the great indications of progress. And that makes me optimistic that our rivers can have a future. Now, not all of that is due to Rivers Day, but I think Rivers Day is one of a number of factors that's helped to create that.
Have you seen the threats to rivers change over the last 40 years?
Rivers certainly face an array of threats: pollution, industrialization, loss of riparian habitat, the excessive extraction of water, the building of dams, climate change — there are so many impacts that confront rivers. But there have been some changes. In the early days, we tended to focus on things like point-source pollution, where you could point to a specific source of pollution on a given river. Now there's a much greater recognition that rivers are affected by not a single point but multiple points. I also think there's a greater appreciation of the broad effects attached to urbanization that can affect rivers in so many ways.
One of the great threats today pertains to climate change. There's a much greater understanding as to how climate change can impact rivers today, but that's something nobody talked about a few decades ago.
Are there some river success stories that stand out for you?
A key message of Rivers Day is the need to protect those rivers that remain in good shape while trying to restore those that have been damaged in the past. Back 45, 50 years ago, I got very involved in urban stream restoration. I happen to live in Burnaby, and I live close to a couple of urban streams that were in really bad shape.
Guichon Creek, in my own backyard, actually ran through part of BCIT where I was working back in the '70s with the fish and wildlife program. It had been channelized, stripped of streamside vegetation. It had been dredged. It was significantly polluted. It was in really rough shape. Yet I also heard from elderly residents, particularly one gentleman who would tell me about what a beautiful stream Guichon Creek used to be and how he would catch trout and salmon in the creek. He got me thinking and believing, wouldn't it be neat if we could bring this stream back to what it once was?
The same thing with Still Creek. Still Creek was one of the most polluted waterways in all of B.C. way back then — not only a loss of riparian habitat along parts of it, urban urbanization and urban runoff, but a major issue was sewage. We were still dealing with an antiquated sewer system. We started a major effort throughout the '70s and '80s and into the '90s trying to turn those streams around.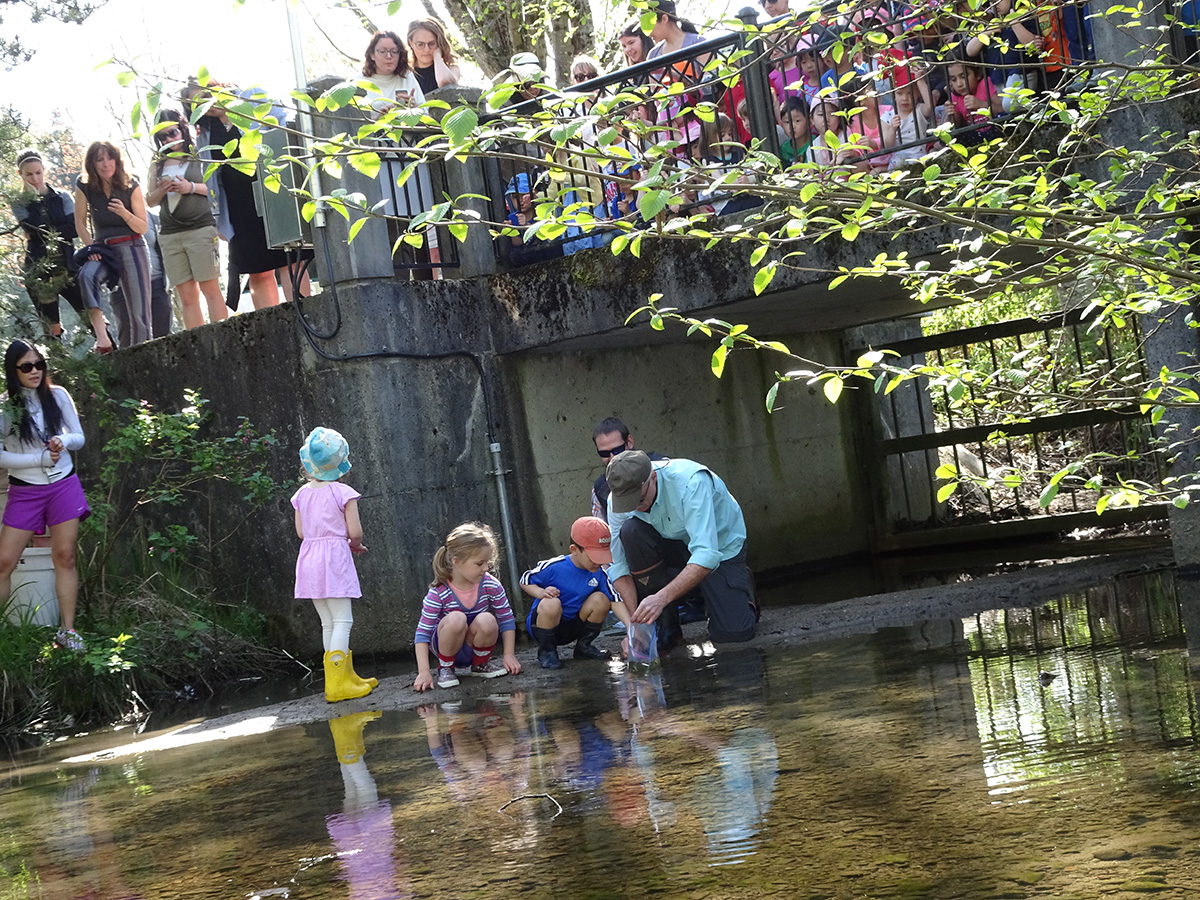 Slowly but surely, we started to make progress. Now those streams are much healthier than they were 40 and 50 years ago. We've had salmon return to the lower parts of Guichon Creek. We've got a vibrant trout fishery on the upper part of Guichon Creek. Still Creek had its first major salmon return in 2012.
Britannia Creek was another. In the '70s, I used to go up Britannia Creek all the time. I'd wade through the river and it looked so clear. But the reason the river was so clear was nothing could live there. I'd go and turn over rocks and up close I could see how dead the river was. There were no aquatic insects. There were no fish. There were no aquatic plants. It was literally a dead river and that was because of the acid leaching coming from the old Britannia Mine.
You know, I've always had this belief, since I was a kid, since I became a river advocate, that you should never give up on any river. I felt that ultimately, we could turn it around if there was the public will. It took a huge public-awareness effort to make headway, but finally we did.
It just shows that, if there's a public will, we can turn things around. That if we do the right thing, if we take the right steps, we can undo some of the damage that's occurred in the past. As a society, as a country, I think we're obligated to try and do that.
There must have also been lots of frustrations along the way. What do you see as some of the barriers to getting people to care about rivers?
You know, when rivers have been severely damaged, you can't turn them around overnight. It takes a real effort. I think of some of the urban stream projects we worked on, it took years and years and years to see real signs of progress. So, when you talk about something that takes a commitment over a number of years, when you talk about something that will often take a commitment in terms of significant expenditures, you do sometimes get a reluctance to tackle some of those things. And it's something that you have to work at, you have to show there's public desire and public interest in seeing those issues addressed. That can be frustrating, but you can never give up.
Tell me a little bit about your past work. You mentioned BCIT. And I know you've done a lot of work in the media — you've written articles and you've worked on a couple of films. Can you tell me about the recent films that you've worked on?
I focused a lot of my life on trying to increase public awareness through whatever vehicle I can. So, in that capacity, I have written a lot. I have done a lot in terms of television. The last several years, I've done a lot on the film front.
Back in 2016, we released RiverBlue, which was a movie I was proud to be part of. That was based on a three-year, around-the-world journey taking the first in-depth look at the environmental impacts of the fashion industry. We ended up looking at denim. It was all about trying to change the way denim is made. When the film was made, very few people were talking about sustainable fashion. Now, lots of people are talking about sustainable fashion, and I think RiverBlue was one of a number of factors that had an impact on that.
The same producer, Roger Williams, has produced the brand-new film called Last Paddle? 1,000 Rivers, One Life. The film is biographical in nature. But it's also a film that very much promotes the need to cherish and better care for our life-giving waterways. In addition, the film does encourage others to become environmental champions in their own right and it also tries to offer some hopeful insights into how we might attain a more sustainable future.
[Last Paddle? will be out in January. Watch for it on the film festival circuit next year.]
You've paddled over 1,000 rivers in more than 100 countries. If you were to go back to one of those rivers this Rivers Day, where would you go?
When you travel so many rivers, you get to look at them all very differently. And you appreciate that every river is different. Every river has its own personality. Even the same river can be dramatically different at different times of year. I've been on steep rivers that come straight out of alpine environments. I've been on rivers that run through jungles, that run through deserts. I've been on slow, meandering rivers. I've been on the biggest whitewater rivers on the planet. I've been on rivers that just run through so many environments that vary. I just come to a point where I look at all rivers as having great traits and great characteristics in their own right. I can't really pick a single river.
I've lived in the Fraser Basin for many, many decades and the Fraser is a river that is very close to my heart. I can think of many tributaries of the Fraser that I also love. So, for me, that's a very difficult question to answer.
But this Rivers Day, I'm going to spend time along the Fraser, and I'm also going to spend a little bit of time along some of its key tributaries. I'll communicate with some groups remotely, visit some events online virtually. I'm going to go out with our grandkids and pick a small stretch of a local urban stream where we'll pick up some litter.
Six months ago, there was a lot of uncertainty about how something like COVID-19 would impact Rivers Day. Yet this year's Rivers Day will be the biggest ever.