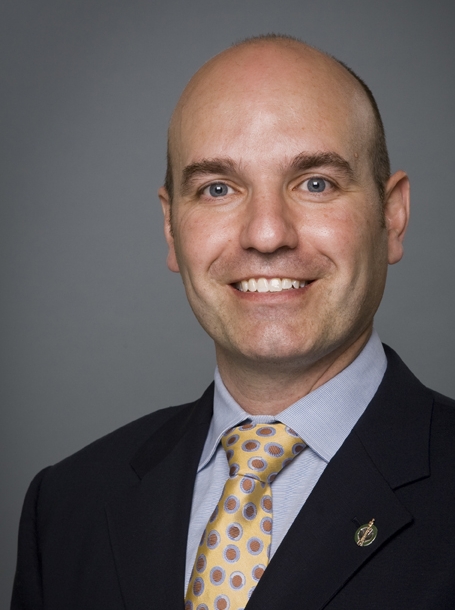 The NDP is open to having a referendum on electoral reform in order to get a consensus in the special committee on electoral reform, which must deliver a report with recommendations by December 1.
"The process is heading into the very final stages. We have a meeting tonight and one tomorrow, and that's essentially it to come to some agreement on what type of proposal we will put forward to Canadians," the party's democratic reform critic, Nathan Cullen, said in the House of Commons foyer late Wednesday afternoon.
While Cullen said 88 per cent of experts who have appeared at the committee have called for a proportional voting system, he acknowledged the notion of a referendum or plebiscite is also important to a large number of Canadians.
"We have some reservations because referendums are very powerful tools. They have to be handled with a great deal of respect and done properly in order to be effective," he said.
"Yet in order to achieve consensus at this committee, which we believe to be possible from all of the parties' perspectives, that we can help the Liberals fulfill their promise that 2015 was the last election under first-past-the-post, satisfy the Conservatives' desire to have a referendum, and help Canadians have a response to their desire for a more fair voting system.
"We think the option of a referendum should be included in the committee's final report."
Though Prime Minister Justin Trudeau and Democratic Institutions Minister Maryam Monsef have repeatedly said they'd prefer to avoid a referendum, the Conservatives have vociferously opposed changing the voting system without one.
When the Conservatives announced what they'd be recommending to the committee in mid-October, their critic, Scott Reid, told reporters a referendum was their "bottom line" but that he believed a consensus was nonetheless possible.
"A referendum on a proportional system that could be set in place by 2019 would be something on which you could very likely get a consensus," he said then.
On Wednesday, Cullen said it's been difficult to get a read on the Liberals in the committee, but that he couldn't imagine them rejecting the recommendations of a united opposition.
"It would be strange if we had a scenario in which the opposition parties were able to make concessions and come to agreement... and have the Liberals oppose that," he said.
"I think it would be an incredibly powerful signal to Canadians if this committee, all-party committee, historic committee, was able to come to an agreement across party lines with the interests of Canada first, party distant, distant second."