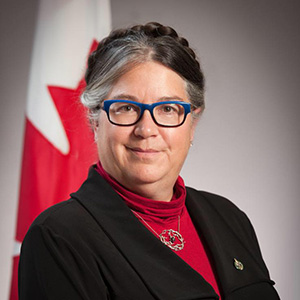 Charities are hoping that consultations on rules governing their "political" activities announced Tuesday will bring them more freedom to engage in advocacy and educational activities.
But some in the sector wonder why the government is continuing Canada Revenue Agency audits launched under the Harper government if it wants to revamp the rules.
Tim Gray of Toronto-based Environmental Defence, an organization under audit by the CRA, said that Ottawa needs to back up its rhetoric by halting the charity audits.
"The prime minister is on record as saying that these were politically motivated harassment of charities working on issues of international development, environment, social justice, and the CRA was instructed to carry out these audits," Gray said. "Why is the government that said they were political harassment and promised to end them still allowing them to run?"
Gray also questioned why the audits would continue under the current rules when Ottawa is working on changing them.
Revenue Minister Diane Lebouthillier, who announced the consultation at an Ottawa press conference, said the Liberals had only promised not to start any new audits, not halt existing ones.
Canada Revenue Agency director general Tony Manconi said audits of about a dozen charities are continuing because there have not yet been any recommendations to change rules.
Gray said that considering the Liberals' promises to end harassment of charities the excuses don't wash. "It hasn't been revamped yet, so you're going to continue to allow these audits to proceed that were clearly politically motivated," said a puzzled Gray.
Under current laws, charities can lose their ability to issue tax receipts if more than 10 per cent of their resources are spent on political activity. A University of Victoria report found the CRA's definition of political activity is unclear, creating "uncertainty" and a "chilling effect."
About 16 organizations, including Environmental Defence, sent a letter to Lebouthillier in July requesting an end to the audits and a meeting to discuss changes to rules governing charities.
Gray said the consortium has not received a response.
David Suzuki Foundation CEO Peter Robinson, one of those who signed the letter, was named to a five-member panel of people from the non-profit sector that is part of the consultation process.
The foundation and its namesake are a thorn in the side of many Conservatives, with Suzuki resigning from its board in 2012 to prevent criticism of him from taking attention away from the foundation's work.
Ottawa will be meeting representatives from the charity sector across the country and holding online consultations to hear from the public.
The meetings will include the panel. A final report with recommendations will be issued early next year.
Gray said he hopes the results will include legislation that allows charities to do their work free from harassment.
"There's an expectation in the charitable sector that that is what's going to come out of this," he said.