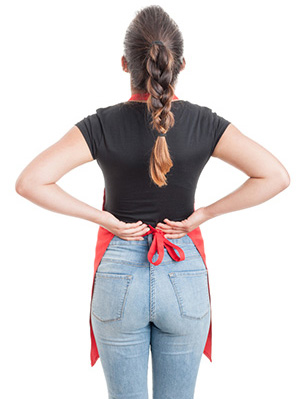 The battles over minimum wage increases tend to be fought with statistics and conflicting economic reports.
The more than 120,000 people being paid minimum wage in British Columbia — about five per cent of workers — and the 380,000 other people who fall into the low-wage category are usually lost in political rhetoric.
B.C.'s minimum wage, at $10.45, is the lowest in Canada. An increase to $10.85 on Sept. 15 will still leave a single minimum-wage worker in Vancouver $5,500 below the poverty line. Even in smaller, more affordable cities, people on minimum wage are still $2,000 below the poverty line.
The Tyee decided to look at the lives of people working at or near minimum wage this Labour Day.
Jes Alford, 32, Sooke, B.C.
It's 6:30 a.m. and Jes Alford is making sure her three kids are ready for school before she heads off to her job at a local grocery store. She likes to get in a little earlier than her 7 a.m. start time to consult with the night shift workers and make sure the store opening goes smoothly.
"I like to get there a bit early, because I get extra time to have the fresh baked goods ready," Alford adds. She loves her job and the opportunities to interact with the community.
But making under $11 per hour, Alford struggles to make sure she can pay the rent and provide food for her family on less than $400 a week. On the weekends, she collects bottles and cans to recycle, clips coupons and visits food banks to stretch her paycheque.
But it's not enough. And her children come first, so most days Alford only lets herself eat one meal, in the evening.
"It's hard for me to sit down and eat this bowl of cereal and think, I might end up being this bowl of cereal short for the kids," says Alford. "So I don't really want it anymore."
Despite having a job she likes, the stress takes a toll on Alford. Her husband is living with a disability and as a result she is unable to work full time, so it's a constant challenge to keep bills paid and the family's basic needs met.
"I've not known anything but work my entire life," she says. "I don't think I'd know what to do if I didn't have to juggle bills and work schedules."
It's a constant challenge to manage as the cost of living rises, she says. "Working in the grocery store, you really notice the prices changing."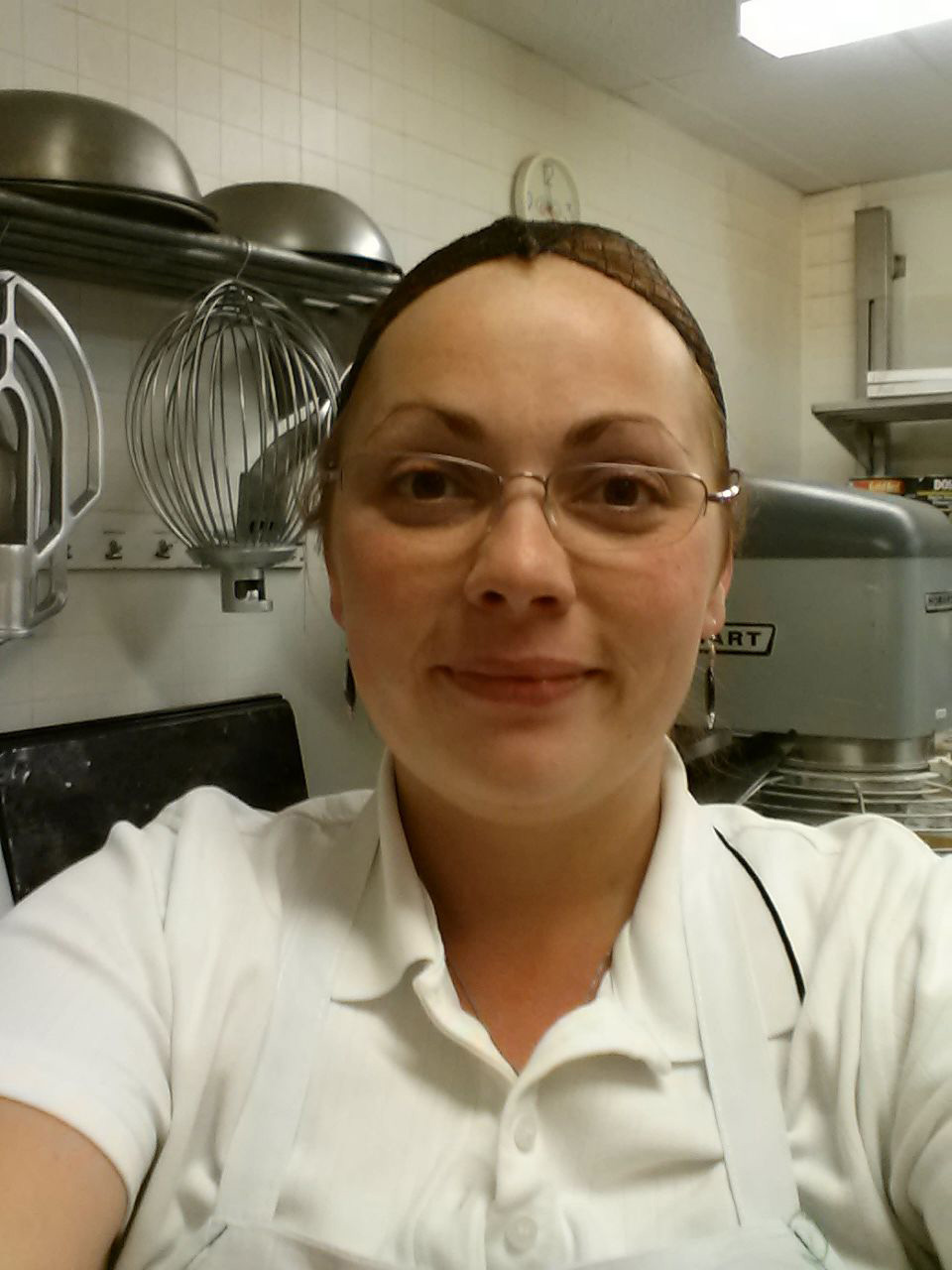 With those prices rising, she's worried about being able to provide for her kids.
"There's guilt that I'm not doing enough. But I'm doing a lot of work and I don't feel like I'm being paid my worth."
Niloo Farazadeh, Victoria, B.C.
Niloo Farazadeh bikes to her job at a small downtown Victoria bakery. Each day starts with opening up the store, preparing and stocking the storefront, and then greeting customers and running daily food tours for tourists. At the end of her nine-hour shift she counts out the till and closes the shop.
"When I come home, I just wanna pass out," says the 22-year-old. The long days have been hard to get used to since she graduated from University of Victoria in December.
"It's a lot of emotional labour," she says of customer service work. "It's eight hours of 'Hi, how are you?' that get so tiring. And it's not just customer service, it's helping someone run a small business."
But working full time for just under $11 an hour, she's barely scraping by and living "paycheque to paycheque."
As a recent graduate, she is trying to start her adult life — yet it feels impossible just to catch up.
"Paying my own rent, buying my own food, it's gotten so much harder," Farazadeh says. "I have to work 40 to 45 hours a week to just pay rent and eat."
For Farazaeh, one of the toughest parts is feeling that she has to accept almost anything that happens in the workplace just to hold onto her job. With lots of competition for work in Victoria, she feels easily replaced.
"You know you're disposable, so you want to seem like you're up for anything," she says. "But you're not getting paid enough to be up for anything."
That feeling was especially sharp in her former job as kitchen staff in a restaurant, where she saw displays of casual sexism but felt no power to speak up. After announcing that she was leaving in a month in order to go back to school, she says she was soon fired for not fitting into the company's workplace.
Farazaeh still feels lucky to even have employment — and to only have to support herself on her low income.
"I'm part of a lucky demographic of min wage workers where I'm only responsible for myself... a lot are trying to support children," she says.
Patricia, Victoria, B.C.
Call her Patricia. She is 32, and requested anonymity because telling her story could increase her challenges in the insecure world of low-wage work.
Patricia has had a variety of jobs in more than a decade of low-wage work: printing press clerk, convenience store cashier, overnight staff at a hotel and most recently a series of security guard jobs.
She has supported herself since she moved from Nova Scotia to Victoria at 17, but now finds herself unemployed after a dispute over unscheduled shifts resulted in her being laid off by her last employer.
She also feels disposable in the labour market. She felt forced to take any shift at her security job — until it became too much.
"It just became so precarious," she says. "They expected me to work a 12-hour shift on two hours notice. And that's not unusual for this industry." Scheduling was erratic. She would often work a string of 12-hour shifts, and then go weeks without being called in.
Now she's struggling, borrowing money from friends, late on rent, and selling everything except for some clothes and a few books.
It's a huge struggle to escape from the world of low-wage labour, Patricia says. She worked her way through Camosun College, graduating in 2011. But it was a long process as she had to leave school every few semesters and work full time to support herself.
Despite her degree, she still feels trapped in the minimum wage world.
"It's a weird catch-22. If you take a job, then you've got a resum&eacute full of low-skill jobs," she says. "Then trying to present that to an employer... it doesn't reflect very well on you."
"When you have life situations that are bringing you in and out of the workforce," Patricia says, "employers are looking at that and saying this is not really a desirable resum&eacute."
Patricia has a lot of goals for her future. But as time passes, they seem to be moving farther out of reach.
"I wanted to pursue my education, to get a professional job, travel, do these kinds of things," she says. "You feel kind of like you're stuck in adolescence almost, because at 32, I'm not anywhere in a different position than I was at 22."