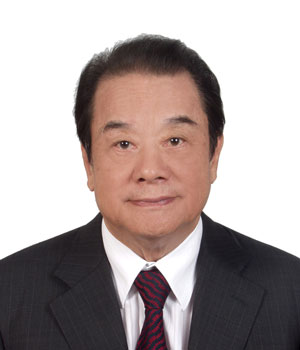 Dozens of Canadian MPs and MLAs have accepted free trips from a Taiwanese business association despite reports that several of its directors are facing legal troubles.
National security expert Michel Juneau-Katsuya said the case shows Canadian politicians and governments haven't grasped the need for vigilance in dealing with foreign lobby organizations.
"A common practice with politicians is not to pay attention to who they are talking to if they seem to be representing a certain group of the population, a certain segment that they are trying to seduce," said Juneau-Katsuya, a former CSIS officer who is now CEO of the NorthGate Group, which helps companies guard against espionage activities.
"Unfortunately, the Canadian public and the Canadian politicians in general are extremely naive about those things," he said.
The Chinese International Economic Cooperation Association has paid for more overseas air travel for Canadian MPs than any other organization in recent years.
The association has paid for flights, accommodation and meals for 35 MPs visiting Taiwan since 2013, often paying for spouses to accompany the elected officials.
The organization's website shows it also paid for a visit by six BC Liberal MLAs in December, including Don McRae, Jane Thornthwaite, Darryl Plecas, Dan Ashton, Marvin Hunt and John Martin.
A delegation of Metro-Vancouver mayors also attended a sponsored trip last May. That group included Vancouver Councillor Raymond Louie, Port Coquitlam Mayor Greg Moore, North Vancouver Mayor Darrell Mussatto and other municipal politicians.
The Taiwanese business association's board includes at least three members implicated in criminal offences related to their business activities and one convicted member who fled the island, according to news reports.
The Tyee researched the association's board members in English and Mandarin newspapers from Taiwan.
Those involved include:
Media reports said other members of the board are linked to disgraced former Taiwanese president Chen Shui-bian. He was released from prison for medical reasons in January 2015 after serving six years of a 20-year prison sentence for corruption convictions.
In total, the CIECA board has 56 members and advisors.
Promoting ties between Taiwan and world
Association spokesperson Joann Lee said it was established in 2000 to help foster relations between Taiwan and countries around the world and has close ties to many Taiwanese chambers of commerce in Canada.
"It is always CIECA's main function to promote mutual understanding and facilitate bilateral exchanges with friendly countries by sponsoring visits to Taiwan of their political and economic leaders, decision-making individuals in government and legislature and prominent scholars and experts," Lee said in an email.
The Tyee followed up with a question about the criminal charges facing CIECA directors.
Almost four weeks later, the organization responded and said it has no role in members' conduct outside their capacity as a board member.
"We have no comments on the details or the precise nature of their activities outside CIECA functions," she said. "If any of our board members is convicted of criminal wrongdoing, we will review his/her status according to our bylaws."
The association did not respond to an email asking why Chen is still listed as a board member after reportedly leaving Taiwan on a fishing boat to avoid serving his sentence.
Despite CIECA's political activities, it has a low profile in Canada. Asia experts and academics contacted by The Tyee said they weren't aware of the organization.
Juneau-Katsuya said MPs, MLAs and municipal elected officials should not be accepting junkets from such organizations without a thorough vetting program.
The Canadian public and politicians are "extremely naive" about such groups and the influence overseas organizations are trying to gain, he said. It's critical to understand those behind the trips and their objectives, he added.
MPs are required to disclose trips paid for by third parties.
But Juneau-Katsuya said without stringent rules – and more information about potential foreign funders – politicians are only accountable to government watchdogs and the media.
He said media and the public need to pressure politicians into greater accountability.
The Tyee reached out to members of Parliament from all parties who have gone on CIECA-sponsored trips, but almost all refused to talk about their travel.
Former NDP MP Hoang Mai offered limited details about his 2014 trip via email. He said it was organized in conjunction with the government of Taiwan.
"In Taiwan, we've met with various people including members of the government and state officials," he wrote. "It was an interesting experience, we discussed many topics including trade, economics, politics, culture, etc."
BC Liberal MLA Dan Ashton said his trip was also facilitated with the government of Taiwan and cleared through the provincial conflict of interest commissioner.
Ashton, who represents Penticton, said he saw nothing on the trip that concerned him and that it simply seemed like a good chance to help promote B.C.'s wine and educational institutions.
Canada's long-standing "One China" policy means it does not have official diplomatic relations with Taiwan, but there are strong trade ties and the country has offices in Vancouver, Ottawa and Toronto.
In a 2011 article in the Ottawa-publication Embassy, David Lee, the head of the Taiwanese mission in Ottawa, said it was focused on "building connections or a relationship" with MPs.
The Tyee contacted the federal Liberals, Green Party, Conservatives and New Democrats for comment about the Chinese International Economic Cooperation Association.
Only the NDP responded with an official comment, calling on the federal government to look into the organization.
"These are serious allegations and they raise serious concerns about this organization," wrote George Smith, deputy director of communications for the NDP leader's office. "The government should investigate this matter thoroughly and properly advise members of Parliament regarding any future offer of travel."
Why aren't MPs paying own way?
Global Affairs Canada, which oversees trade and foreign affairs, said it isn't the government's responsibility to check the backgrounds of foreign organizations sponsoring MPs' travel.
Duff Conacher, co-founder of the Ottawa-based organization Democracy Watch, said that given the number of trips being sponsored it's possible the organization should be a registered lobbyist.
"The big question is why are MPs not paying for these trips themselves?" he asked.
Conacher said he has sent a note of concern about the group to the lobbying commissioner.
Similar concerns have been raised about Canada's ability to vet potential foreign business partners.
Last year, a Tyee story reported that a number of people doing business with the B.C. government faced legal problems over their business practices.