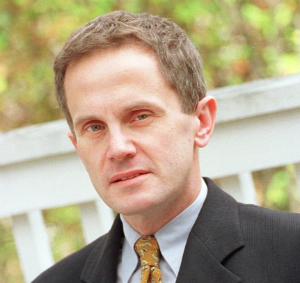 Stop triple deleting emails and destroying certain records. That's the recommendation made today to B.C.'s provincial government from the person it hired to vet its internal communication methods.
David Loukidelis, the province's FOI czar from 1990 to 2010, was hired for $50,000 in the wake of a scathing investigation by his successor, Elizabeth Denham, that found widespread mass-deleting of email that should have been disclosed to freedom-of-information requesters.
Premier Christy Clark said she would accept all the recommendations by a former Information and Privacy Commissioner. The question remains: how many will actually become policy or law?
Loukidelis wrote that the B.C. government should ban triple-deleting of emails and preserve all email content, including deleted emails, for 13 months for legal purposes.
"If records cannot be found because they have not been properly managed and retained in electronic form, important public interest objectives will be harmed. So will the public's rights of access to records," said the report.
Loukidelis also recommended B.C. follow Alberta's lead and make it a firing offence for any public service employee to directly or indirectly destroy records with the intent of evading an FOI request. Government, he wrote, should "give the most serious consideration" to Denham's recommendation for a "duty to document" law.
"Government should consider adopting a risk-based approach, with the nature and significance of decisions, actions and transactions being used to determine which records have to be documented and in what manner," Loukidelis wrote.
Train officials on info sharing
Loukidelis also recommended that, as soon as practicable, all public servants be reminded of, and given specific guidance on, the duty to assist in searching for records and in interpreting access requests. He wrote that ministerial staff should be required to have access, privacy and records management training every two years.
"Not all employees need to be records managers, but some level of records management training should be mandatory," he wrote.
Political staff, he wrote, are subject to a code of conduct and government policies on technology use and records management and should be required to certify in writing awareness of responsibilities under the Freedom of Information and Protection of Privacy Act, "including the duty to assist, and are aware of applicable records management policies and rules, particularly those relating to transitory records."
Loukidelis conceded that it is impractical to save or print all electronic records, regardless of their value.
"The plain truth is that there is no value in retaining records that have no value," he wrote. According to the Office of the Chief Information Officer, government receives 284 million and sends 86 million emails annually.
In a news release, Clark pledged to prohibit triple-deleting of email and study a much-recommended duty to document law, which is under consideration by a legislative committee. No timelines were mentioned.
"I don't think that saying we're going to think about possibly considering looking at maybe doing something about these problems is going to be good enough," said Vince Gogolek, executive director of B.C. Freedom of Information and Privacy Association. "If the government wanted to act, they could act."
Triggered by scandal
Denham's report was sparked by whistleblower Tim Duncan's complaint that fellow workers in the office of Transport Minister Todd Stone were deleting email that was responsive to FOI requests about the Highway of Tears in northern B.C., where several aboriginal women have gone missing or been murdered. Denham forwarded her report, called Access Denied, to the RCMP, alleging that Stone aide George Gretes lied under oath. In late November, lawyer Mark Jette was appointed special prosecutor by the Criminal Justice Branch.
The Loukidelis report was quietly released, with no fanfare, on the Chief Information Officer website. A news release, saying Clark accepted the recommendations, came after 10:30 a.m., as reporters were gathering for Clark's appearance at a federal announcement for the resurrection of the Kitsilano Coast Guard base. More than an hour earlier, Stone was at a news conference in Richmond to announce the bridge to replace the Massey tunnel by 2022 would cost $3.5 billion, up from the $3 billion estimate announced in 2013.
Stone revealed to reporters in October that he, too, triple deletes his email.
In Clark's statement, she repeated her discredited claim that she has "always been motivated by a commitment to ensure our government is open and transparent."
When she issued her open government edict in July 2011, without changing any laws, Clark proclaimed, "After all, it's taxpayers' money and it's taxpayers' information."
Denham's investigation reached into Clark's office, where her deputy chief of staff, Michele Cadario, was found to be deleting all of her email daily. The staff member in charge of tracking FOI requests used Post-It notes rather than a computer program, like Excel Spreadsheet.
Clark responded to the scandal by ordering all email be kept, but an FOI request by a political party, thought to be the NDP, came up almost empty.
Only two, mostly censored pages of email from Oct. 20 were released in response to the application for all of Clark's sent email over two, four-day periods in October.
Clark's name and email address were redacted and the only words visible in a message to Chelsea Dolan were "Can you send me a copy of that note you typed us for more recently and stuck in my book?"
Meanwhile, OIPC is investigating complaints that Clark aides Sam Oliphant and Maclean Kay deleted email requests for routine information from a reporter.