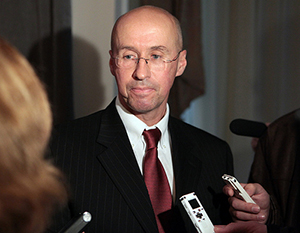 No matter who forms government after Monday's election, they need to move quickly to end the culture of intimidation, inefficiency and top-down management that infects Canada's public service, say two former top bureaucrats.
Former Parliamentary Budget Officer Kevin Page and the former nuclear safety watchdog Linda Keen agree the public service needs major, quick reform.
Page was the independent budget officer from 2008 to 2013 and worked in the federal civil service for 27 years in various departments. He said many current practices need to go.
Too many people are being appointed to powerful positions with little or no experience in a department, he said. "These people are moving paper around as opposed to engaging and providing fearless advice to cabinet ministers."
And though many civil servants may be proven performers, many appointments to top jobs are made based on relationships and networking instead of looking for the best candidate, Page said. He too was guilty of this, he acknowledged.
That's resulted in civil servants more concerned with keeping deputy ministers and MPs happy and delivering services however the government wants instead of providing alternative, more effective solutions, he said.
Often agencies like the Privy Council Office are calling the shots, Page said, and department heads aren't really able to fulfill their responsibilities. The control extends to trying to intimidate civil servants during meetings, he said.
"You could see the steering and control that was taking place," Page said. "It wasn't a one-on-one relationship with a deputy minister in an aligned department. The central agencies were playing on the control issue."
The public sector bonus system can also be used to ensure deputy ministers' willingness to do the government's bidding, Page said.
Page said Canada needs to examine the state of its civil service, determine what it should be and rebuild for the next generation. He details the problems in his new book Unaccountable: Truth and Lies on Parliament Hill.
'Housecleaning' needed: Keen
Linda Keen, the former head of the Canadian Nuclear Safety Commission, wants a more drastic overhaul.
"It's going to take an enormous housecleaning," said Keen, who was demoted in 2008 after a public controversy over her decision to keep a nuclear reactor shut down because of safety issues.
Keen, appointed by the former Liberal government, said she was really pushed from her job because she rejected a government plan to build a new nuclear reactor that didn't meet modern safety standards. The plant being pushed by the Conservative government was based on 40-year-old design standards.
Instead of improving the design, the government set out to get her, Keen said.
Keen said former Saanich-Gulf Islands MP Gary Lunn, then natural resources minister, was an ideologue who told her it was her job to promote the plan for new reactors, not regulate them.
Lunn did not return multiple requests for comment.
Keen stood her ground, worried about her reputation in the scientific community if she started bowing to politicians instead of ensuring the safety of the reactors, she said.
Keen said she started hearing she was a target because of her opposition to the new plan for the reactors.
"They're after you," a friend working for a senator told her. "They're going to get rid of you."
Keen said she was called "unpatriotic" during a meeting with SNC Lavalin executives. The powerful company wanted the contract to build a reactor.
Keen said she phoned privy council clerk Kevin Lynch hoping he could help solve the issue. Lynch wouldn't take her call, she said.
When her resignation was called for over the Chalk River reactor issue, Keen said a deputy minister, who she would not name, offered her a deal. If she admitted she was wrong she could remain as commission head for six more months, she said.
But Keen said she wasn't wrong and knew her professional peers would know she had taken a deal instead of doing her job as head of the nuclear safety commission. She refused the offer and was then demoted.
Keen fears the political interference she said she faced is now more common. She's endorsed Liberal candidate Will Amos in her Ottawa-area Pontiac riding. The civil service needs its independence restored so it can serve the public, she said.
Long look needed: Page
Page doesn't share Keen's views on the need for an "enormous housecleaning," saying that could create more instability.
But he suggests a long look at the civil service and how it needs to change to encourage younger Canadians to get involved.
Page, who is now the Jean Luc Pepin Research Chair at the University of Ottawa, said the younger generation doesn't accept top-down management and is more interested in information-sharing and solution-driven approaches.
"What are the values of the public service, what are the rules that we're going to follow?" he asked.
In the meantime, as he recently wrote in the Ottawa Citizen, those in the public service need to stop the "just following orders" excuse and take a look in the mirror.
"We should start the transformation now," he said. "If we get a new government, we'll have that opportunity."