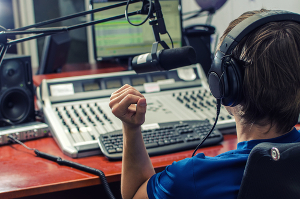 Last week things got a little testy between the Liberal Party of Canada and the New Democratic Party over the NDP's proposal to reinstate a federal minimum wage, and incrementally raise it to $15 per hour.
The Liberals accused the NDP of misleading the public on the issue by giving the impression the wage hike would affect all minimum wage workers in the country.
In a press release consisting mainly of Huffington Post streeter quotes, the Liberals attacked the New Dems for the way they've handled the issue.
"The NDP pretends it is offering a national $15 minimum wage, but in reality, it would affect less than one percent of workers," the release said.
Liberal leader Justin Trudeau also went after the NDP's Thomas Mulcair over the issue during Thursday's debate.
"He's giving Canadians who work in big box stores and behind checkout counters and in shops and coffee shops false hope," Trudeau said. "His minimum wage plan will only help less than one per cent of every Canadian who earns minimum wage."
Mulcair replied that his party's plan would see more than 100,000 people across Canada get a raise.
A little confused -- or wondering whether you would qualify for such a raise? Here are the basics:
What is the NDP proposing?
The NDP proposal is for a federal minimum wage of $15 per hour. That means it would apply to federally regulated industries only, such as transportation, broadcasting, and banks. Last year, The Tyee published a story about how it could mean a raise for small town radio reporters.
In 1996, the governing Liberals scrapped the federal minimum wage because it had not been raised in 10 years, and provincial wages were higher than the $4-an-hour rate anyway.
A federal minimum wage would not apply to all minimum wage jobs in Canada, such as retail or restaurants. The federal government does not have the authority to set minimum wages for industries that are not regulated by Ottawa.
What industries would be covered by this wage increase?
The following industries are federally regulated, and would be subject to a mandatory $15 wage under the proposal:
Banks; marine shipping, ferry and port services; air transportation, including airports, aerodromes and airlines; railway and road transportation that involves crossing provincial or international borders; canals, pipelines, tunnels and bridges (crossing provincial borders); telephone, telegraph and cable systems; radio and television broadcasting; grain elevators, feed and seed mills; uranium mining and processing; businesses dealing with the protection of fisheries as a natural resource; many First Nation activities; most federal Crown corporations; and private businesses necessary to the operation of a federal act.
Those who would benefit from a reinstated federal minimum wage are lower-pay workers in these industries, such as small town radio reporters, bank tellers or labourers.
How many people would get a raise?
Considering most jobs regulated by the federal government pay more than $15 per hour as it stands now, the Liberals argue that a minor number of people, or about one per cent of all Canadian workers who earn minimum wage, would benefit from the plan to raise the federal wage.
The NDP argues that 10 per cent of the workforce in federally regulated industries would get a raise, amounting to more than 100,000 people across Canada.
Using data from the 2008 Federal Jurisdiction Workplace Survey, the party estimates there are 820,000 workers in federally regulated industries, with 8,200 of them making less than $10 an hour.
A further 32,800 make between $10 and $12.50.
The next survey category includes those who make between $12.50 and $20 an hour, about 246,000 people.
Assuming the total number of people in that $12.50 to $20 range is spread out evenly within it, the NDP assumes that about 82,000 people will make less than $15 per hour.
That would mean a total of 123,000 federally regulated workers make less than $15 an hour.
The party also argues a higher federal minimum wage could encourage other jurisdictions, such as municipalities and the provinces, to raise their minimum wages.
Didn't Seattle do something like this?
A number of jurisdictions in North America have recently announced they will phase in a $15 an hour minimum wage. They include Alberta and Seattle. However, the wage applies to all sectors, and not just certain industries.
Neither Alberta nor Seattle has phased in the full $15 an hour wage yet, and no long-term studies have been released about the effects of such policy.
Morley Gunderson, an economics professor specializing in youth employment at the University of Toronto, said that since most federally regulated industries already pay more than $15 per hour, a set minimum wage would affect a relatively small number of workers.
But he said it's possible the raise could bleed into provincial minimum wage laws over time.
"(An) indirect effect on other provinces raising their minimum wage as a response to it could be there," Gunderson said. "When any province goes to change its minimum wage, they go and look at what other provinces and the feds have done."
Where do the other parties stand on the issue?
We know the NDP supports the idea of a $15 an hour federal minimum wage.
As for the Liberals, spokesperson Cameron Ahmad said the party has voted in favour of raising the wage, but did not mention if the party would introduce such legislation itself.
When the NDP introduced its motion to reinstate and raise the wage last autumn, the majority Conservative government voted against it.
In Parliament in September, when the NDP introduced a bill to reinstate and raise the federal minimum wage, Labour Minister Kellie Leitch argued that wages are better left to provinces.
"It is still the best way to set the federal minimum wage," she said. "Let us keep in mind that labour markets vary across the country."
The Green party did not answer a direct question about the wage, and instead pointed to literature about its support for a guaranteed liveable income.