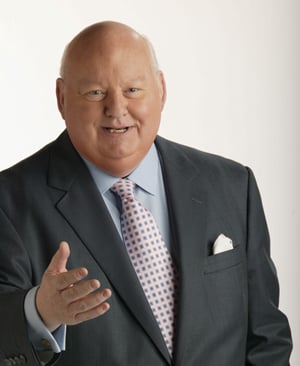 Questions about information coming out of the trial of suspended senator Mike Duffy are not related to government business, implied Canada's Speaker of the House Andrew Scheer during question period on Monday.
On the first day that Parliament has sat since the Duffy trial began, Scheer repeatedly told opposition MPs to ensure their questions "touch on the administrative areas of government," in an apparent attempt to curb those based on the trial.
The speaker, an MP elected by secret ballot by members, is tasked with guiding debate in the House of Commons in a nonpartisan way.*
Duffy has plead not guilty to all charges, including 30 counts of fraud and breach of trust, and one charge of bribery, relating to his time as a senator. He was appointed as a Conservative to the senate in 2008, but quit the party in 2013 amid controversy over his expenses.
Evidence entered at his trial, including his diary, has provided a glimpse into the world of federal politics.
New Democrat MP Charlie Angus -- who pointed out the diary mentions more than 600 dinners and only twice talks about senate business -- said his questions about how much work Duffy did for the constituents of his senate seat were perfectly legitimate.
"The issue of taxpayer's money is government business," Angus said after question period. "I know this is certainly a touchy time right now, but I'm surprised that suddenly these are questions that are not allowed to be asked."
Another question about taxpayers footing the bill for Prime Minister Stephen Harper's makeup at a G8 Summit came from Liberal MP Wayne Easter, who also demanded an investigation into the matter.
'Bafflegab ridiculous answer'
Parliamentary secretary to the prime minister and Conservative MP Paul Calandra didn't answer the questions posed by opposition members, reasoning that they are part of an ongoing court case. Instead, Calandra tried to turn the debate around on past scandals involving the Liberals or the NDP.
Angus pointed out that Speaker Scheer didn't stop Calandra's deflections.
"We had some bafflegab ridiculous answer from Mr. Calandra that seemed to be perfectly okay (to the speaker), and we follow up trying to get more answers, and we're shut down," he said.
Pausing for a split second when asked by The Tyee why he didn't answer the questions on Monday afternoon, Calandra opted to head up the stairs, away from the media.
It's not the first time that Scheer and Calandra have provoked the opposition.
In September, Calandra tearfully apologized to the House of Commons for not giving appropriate answers about Canada's role in Iraq, instead talking about the NDP's stance on Israel.
During the debate leading to that apology, NDP leader Thomas Mulcair questioned Scheer's neutrality.
*Story corrected April 21 at 8 a.m.