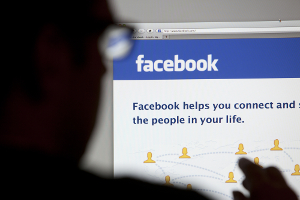 The Canadian government gave Facebook the green light to hire 93 temporary foreign workers in its Vancouver offices, federal documents reveal.
The company would not speak on record about its successful 2013 applications or confirm that each of the 15-month contract positions were filled. A Facebook Canada spokesperson said the jobs were among roughly 150 at an engineering office opened in Vancouver, one of only five worldwide that hosted engineers at the time.
According to federal Labour Market Opinions issued by Employment and Social Development Canada, Facebook successfully applied for 88 software engineers and four production engineers -- both jobs requiring only a bachelor's degree and English proficiency -- as well as one position of "Audience Researcher, Vertical Measurement" which required a PhD.
Two Lower Mainland universities, Simon Fraser University and the University of British Columbia, offer bachelor's degrees in software engineering. The University of Victoria also has such a program, and Vancouver's BC Institute of Technology offers its own Bachelor of Technology in computer systems.
A UBC software engineering expert said several of his own students applied for Vancouver-based jobs with Facebook around the time of the company's applications, though it was unclear how the students learned of the openings. Only a few were interviewed, and none got jobs.
"When we heard Facebook was opening an office in Vancouver, we all got excited," said Ali Mesbah, an assistant professor in the university's Electrical and Computer Engineering program. "A lot of our students want to stay in Vancouver and find a job here. These students are really skilled and trained in the most advanced software engineering topics [and] are definitely equipped to obtain such positions locally."
Elsie Au, the director of BCIT's Bachelor of Technology major in computer systems, said she never heard that Facebook was opening a Vancouver office, let alone advertising jobs, though she has closely monitored an internal job openings list throughout her 16 years at the school.
"Our grads would be qualified," Au said. "I have a big question mark in my head... I don't know how they justified it to [the employment ministry] saying they couldn't hire local people before they hired foreign people."
A spokesperson for the federal employment ministry could not confirm how many of the approved positions were filled, but said Facebook Canada met all the requirements. "This employer demonstrated that they tried to recruit Canadians to fill these positions, however they were unable to do so," Simon Rivet explained in an email.
The Temporary Foreign Worker Program is only available to employers "as a last and limited resort" to temporarily fill skills shortages, "and only when qualified Canadians are not available," Rivet wrote.
Tim Bailey, an immigration lawyer, questioned that interpretation of the law. "How could you know if there are qualified Canadians available or not?" he asked. "If you think about it, that would be almost impossible -- it would take pretty much forever to make sure everybody who could possibly do the job was canvased and given an opportunity to be hired."
Instead, Bailey cited the law's requirement for an employer to show they made a "reasonable effort" to hire trained Canadians or permanent residents.
Enough local talent?
Facebook's applications were obtained through access to information laws by the Alberta Federation of Labour and shared with The Tyee.
Mostly issued in Sept. 2013, the federal approvals came before the Conservative government reformed the Temporary Foreign Worker Program last June following controversy over the use of temp workers in the fast-food, banking and mining sectors.
The reforms included more stringent reporting requirements, and restricted the occasions when a company could resort to hiring non-Canadians.
Even before the program was overhauled, employers were required to advertise positions to Canadians for a minimum of four weeks, using various recruitment methods, before being permitted to apply for temporary workers, Rivet said.
Jinny Sims, the NDP critic for employment and social development, said she finds that hard to believe. "I have talked to young people who have left with degrees in software engineering and they're still waiting for jobs," she said in a phone interview. "Young people who've gone through the school system and are tech savvy, especially those with post-secondary degrees... nobody can convince me we don't have those skill sets here."
Sims reiterated the Official Opposition's concerns that the Temporary Foreign Worker Program is exploitative of overseas workers as well as unfair to Canadians. She said last year's overhaul of the program didn't go far enough because it didn't address a lack of sectoral data about the labour market's needs.
"[The government has] become over-reliant on what companies tell them," Sims said. "Right now, I just have to take the government's word for it. But with what we've seen over the last couple years, that's not much assurance."
Facebook Canada's spokesperson said the company looks for the top software engineers from anywhere in the world, including many Canadians, and cited a Deloitte report concluding the company has added 82,000 jobs and $5 billion to Canada's economy.
The spokesperson would not identify where the 93 approved workers came from, but did state that the Vancouver engineering office has since closed, leaving only sales, marketing and business development staff positions in the city.
The employment ministry said that a positive Labour Market Opinion reflects "employer demand," not necessarily how many positions were ultimately filled.
Without more information on Facebook's reasons for hiring from outside Canada, UBC's Mesbah said it could mean that B.C. is not "producing enough talent" in the sector and needs to pump out more software engineering graduates.
Another common practice is to bring foreign employees to Canada for short contracts until their American work permits are approved, Mesbah said, adding that he's seen many talented B.C. graduates move to the U.S. to work for software giants, including Facebook's headquarters in California.
"If the positions are really hiring people to stay in Vancouver and do real development, that's really exciting," he said. "It's good for the local economy, for our students, and for us as researchers.
"But if they're just cosmetic sites -- and I'm not saying that Facebook is doing that, I have no idea -- I don't know what the added value is for Canada, B.C., Vancouver or even us. There's a lot of talent here. Why look further away?"