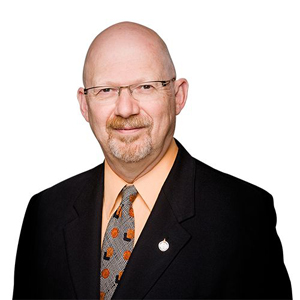 When the crack of gunfire echoed down the halls of Centre Block on Parliament Hill last Wednesday, NDP public safety critic Randall Garrison knew immediately what was happening. It was the sixth time in his life that he'd heard the panic, shots and chaos of violent attacks.
Garrison worked in Afghanistan in 2002 as a policy researcher for Amnesty International, and for the United Nations in East Timor where his office was locked down for four days during the civil war.
Once, when he was monitoring a 2010 election in the Philippines, two people were killed at the polling station at which he was posted.
He said the overseas experiences -- and the training to deal with them -- helped last week when a young man, thought to be mentally ill and a self-radicalized Muslim, stormed Canada's Parliament armed with a rifle. The New Democrats were meeting in a caucus room in the Centre Block when the gunman entered the main hallway.
"I recognized the gunshots immediately and was able to sort of help people understand what was happening," Garrison told The Tyee.
He said the mood in the NDP caucus room was sober as the hallway gun battle raged outside. Garrison praised security for getting the situation under control and taking MPs to a safer location.
Won't change NDP view of bill
But Garrison said the scare won't change the way he considers the Conservative's anti-terrorism legislation which the government tabled Monday.
The bill gives the Canadian Security Intelligence Service (CSIS) new powers, such as the ability to monitor suspects outside of Canada and the protection for informants, both of which concern Garrison.
"We have a fundamental right in our system to cross-examine accusers," Garrison said. "It may inhibit the ability to bring charges, or judges may feel that it may affect the ability to have a fair trial."
He rejected the argument made by supporters of the legislation that the new powers are the same as those enjoyed by police informants, arguing that judges in criminal cases decide if a source warrants protection on a case-by-case basis.
If passed, Garrison said the proposed legislation will give CSIS informants blanket protection, as they won't have to be identified in court.
Bill C-44 was tabled Monday by Public Safety Minister Steven Blaney and came days after the Ottawa attack in which Cpl. Nathan Cirillo was killed at the National War Memorial before the gunman made his way to Parliament.
Two days before that attack, another soldier, Patrice Vincent, was killed when a man ran him down in a parking lot near Montreal. Law officials shot and killed both suspects.
Authorities said both attackers are believed to be "radicalized" sympathizers of Islamic militants abroad.
A release from Blaney's office said Bill C-44 will help Canada co-operate with other nations to monitor potential threats.
"Techniques used by CSIS may include, among others, searches of a target's place of residence, analysis of financial records, or telecommunications intercepts," it said.