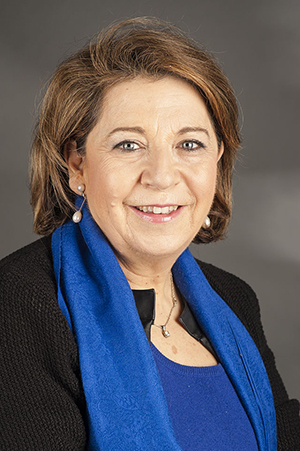 Corinne Lepage is used to standing up to big oil companies. In 1978, an oil tanker operated by the U.S. company Amoco spilled 69 million gallons of oil off the coast of Brittany, France. Over six times bigger than the Exxon Valdez disaster, it was one of the largest oil spills in human history. Lepage was a young lawyer at the time, and for the next 12 years she battled Amoco in court, eventually winning $85.2 million in damages, and setting a legal precedent for victims of pollution.
So when Lepage -- who's since served two years as France's Environment Minister, attended five international climate talks, and just ended one term as a member of the European Parliament -- was recently lobbied by Canadian ambassador Ross Hornby on behalf of Alberta's oil sands, she stood her ground. Hornby tried to persuade Lepage that the oil sands were no worse for the climate than other fuel sources. "My position was 'no,'" Lepage told The Tyee in an interview from France.
Yet after five years of such lobbying from the Canadian government, the European Commission just announced it may be relaxing a climate law intended to restrict fuel made from the oil sands. Lepage will be speaking Nov. 12 at a forum in Vancouver on solutions to climate change. Keep reading The Tyee's exclusive Q&A to see what else she had to say about Stephen Harper's "very bad" climate agenda, and why she's "skeptical" the 2015 negotiations in Paris will create a positive outcome.
On the legal difficulties of holding oil firms liable for spills:
"The disaster of Amoco happened in 1978… We worked on this case for 12 years with a lawyer from New York, and the case was in Chicago…The accident was caused by the ship Amoco Cadiz. The owner of this ship was the Amoco Cadiz Society, but the society was nothing. The society had an owner, which was Amoco Cadiz Transport, and that had an owner, Amoco Cadiz International, and this has an owner, it was Standard Oil of Indiana. The question was if Standard Oil And Amoco International were responsible or not, and the judge said 'yes'… After, in the court of appeal we won on the question of damages but it was not a lot of money." [France got $85.2 million after asking for $2 billion].
On what the 2009 Copenhagen climate talks were really about:
"I was a member of the European delegation… With Copenhagen we had very big hopes because we thought it was possible to have an agreement. But it ended up being impossible… Between China and the United States [the talks] are not only about the climate. It's an economic discussion and it's also about power in the world. The climate becomes an instrument for those questions of power and economics."
On why Lepage said 'no' to Canadian oil sands lobbying:
"The European Parliament asked to include the higher emissions from tar sands production [in its Fuel Quality Directive, which limits high carbon transport fuels]… All the time Stephen Harper argued that non-conventional oil has the same emissions as conventional oil… I received the ambassador of Canada [Ross Hornby] for this point and my position was 'no.' I want to make some separation between Canada and some provinces of Canada, because it was the province of Alberta that pushes a lot on tar sands, and that was the position of Canada's ambassador. But it was quite different when we met with the Quebec delegation, who have a very, very different position." [Quebec belongs to a carbon trading market with California].
On why Canada is holding back international climate talks:
"Not only does Canada not want to advance on Kyoto Protocol two, they continue to defend the tar sands… Canada has not been helpful [in the COP negotiations] and the position of Stephen Harper is probably the worst position. Maybe it can be combined with the Australian and Polish position, but it's a very bad position."
On why we shouldn't be too hopeful for consensus at Paris 2015:
"I am skeptical. I want to be optimistic because I think it is the last chance to do something [on climate change]. But I'm not sure, because the international context is very bad, with the question of Iraq and Syria and the conflict between Russia and the European Union and States. The French people are also in a difficult situation for the economy. But perhaps we'll have good news when we see what's happening."