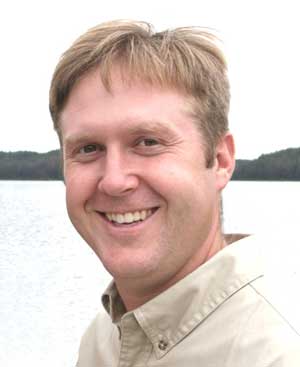 The BC Conservative Party says affordability isn't the issue holding the provincial government back from negotiating "a reasonable contract settlement" with the teachers' union. But recently appointed party leader Dan Brooks won't provide details on what "reasonable" and "affordable" mean to his party.
A press release issued by the party yesterday said between the government's Public Accounts 2013/14, also released yesterday, and Budget 2014, the province has a predicted surplus of $2.9 billion over the next three years.
Brooks said these surpluses "prove that British Columbia has sufficient financial resources to fund a new contract for public school teachers, as well as address outstanding issues such as class size and composition."
In a phone interview, the B.C. Conservative leader said the surpluses make it clear the government's battle with teachers is one based on ideology, not affordability.
"What [government] is doing is they are waging a war against teachers," he said, "and to claim somehow that this is them defending the taxpayer is simply false."
Surplus numbers contested
But a spokesperson for the Ministry of Finance questioned where Brooks got his numbers.
For instance, the Conservatives' release said the surplus in 2015/16 is $208 million and in 2016/17 is $461 million. But Budget 2014 predicts surpluses in 2015/16 of $206 million and in 2016/17 of $451 million.
The spokesperson also pointed to the ministry's Public Accounts press release issued yesterday that credits a decrease in spending for achieving those surpluses.
"By maintaining spending controls including a hiring freeze and restrictions on discretionary spending, government continued to bend down the spending curve in 2013-14," reads the release.
"Overall government spending was $561 million less than forecast in Budget Update 2013 and total program spending increased by only 0.4 per cent over the previous year."
Surplus projections, the spokesperson added, can decrease if new costs arise that must be addressed right away. But Brooks said surpluses can increase too, as the Public Accounts shows a surplus of $353 million, $200 million higher than predicted.
"That argument can be played on both sides," he said.
Bargaining back on
Teacher contract negotiations are in their nineteenth month, with both sides returning to the bargaining table last week after a five-week hiatus.
Neither side will say what's currently on the table, but in June the BC Public School Employers' Association offered a seven per cent wage increase over six years -- or 8.5 per cent over seven years -- and tied the Learning Improvement Fund, meant to fund oversized classes and other education issues, to the teachers' contract with a guarantee of keeping it at $75 million/year during the contract.
The BC Teachers' Federation asked for an eight per cent wage increase over five years; a cap of three special needs students per class; reintroduction of teacher-to-student ratios for librarians, counsellors, and other specialist teachers; and smaller class size limits.
No dollar figure has been attached to the employer's offer, though the Ministry of Education said it is consistent with other public sector contracts negotiated in the last two years. The employer says the union's demands would cost government $2 billion, which the union disputes.
Signing bonuses of $1,200 offered by government and $5,000 requested by teachers expired when a deal wasn't reached by June 30.
Taxpayers trapped in the middle: Brooks
Brooks agrees with the union that government could afford a "fair deal," but the party isn't suggesting government give in to the union's contract demands, either. He won't elaborate on what a fair settlement would be until the party's Aug. 20 Vancouver press conference.
Brooks said he's not "a union guy" and refers to both the union and government as "arrogant," but he said the teachers have the support of two B.C. Supreme Court rulings that found government acted unconstitutionally in stripping class size and composition from their contracts in 2002 and prohibiting them from negotiating those working conditions until 2013.
"If you're just an average British Columbian looking at this situation, you're looking at two sides: you've got a militant union on one side [that's] bolstered by these court actions and the $2 million fine [awarded by the courts]," he said.
"And then you've got the BC Liberals and Christy Clark who were bolstered by their election win who think that they can spend some of that political capital fighting an ideological battle with the teachers' federation, and the rest of us are stuck in between."
His message with this release, he added, was not to present his plan for reaching a deal but to show the public government has money to fund a settlement fair to the teacher and "taxpayers."
Schools closed two weeks early in June when teachers walked out of classes and picketed schools. If a deal isn't reached by Sept. 2 when schools are scheduled to reopen, it would delay the start of the next school year.
"This is a political battle, and if they want to put our children in the middle of it, I think that's just fundamentally wrong," he said.