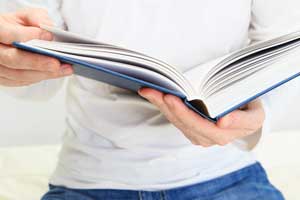 Next week, B.C. teachers are set to go on full-blown strike. With school doors shut, students across the province will be on full-day recess until the dispute, or the school year, ends.
B.C. teachers are deeply frustrated. B.C.'s leaders are profoundly disappointed.
How'd we get here? Hasn't this happened before? And what exactly caused this relationship to become so acrimonious?
Today's news often has its roots deep in the past. After a decade of covering B.C. education, The Tyee has extensive archives on the issues. To provide some perspective on what's happening today in the schools, we offer 25 stories we've run since 2004, soon after The Tyee's launch.
2004:
Correcting Christy Clark's School Books (Feb. 2): If the government is spending more per pupil, why are schools feeling the pinch?
Teachers and Trustees: Same Schools, Different Worlds (Sept. 14): The two groups appear to have little in common as they struggle to meet education's complex challenges.
2005:
Why Teachers Are Primed to Strike (Sept. 26): Campbell government's freeze strategy ignores widening salary gap.
Smaller Classes Do Matter, Sun Editors Play Dumb (Oct. 2): Editorial ignores vast research linking class size to student performance.
2006:
'Best Educated' or Bust in BC! (March 21): Why the premier's vow risks ending up a bust.
Time for Major Review of Schools (April 13): Hughes report reflects BC's education mess too.
Click-and-Drag Education (Sept. 5): Dropping enrolment fuels BC Libs' push for online learning.
2007:
How Province Erased $22 Million in School Funds (March 13): While finance minister brags of 'record' increase.
BC's Big Box Education (June 19): Why we need better alternatives.
2008:
Study Aid Kids With Special Needs: (Jan. 18): Report slams chronic 'underfunding' in BC schools.
Ed Minister's 'No' to Parents, Teachers of Special Needs Kids (Feb. 28) Keying off study, delegation asked for targeted funding.
2009:
How Giving Kids a Test Became a Political War (Jan. 14): What's the FSA ruckus about? Here's your answer sheet.
Why BC Schools Are Always Short of Money (Feb. 11): Study finds $135 million shortfall in funding, traces the source.
2010:
BC's Education Brownout (April 29): The province refuses to meet the true cost of sustaining our public schools, as a close analysis shows. We all will pay a price.
The 'Double-Whammy' Facing Langley's Schools (Sept. 8): Tight provincial spending plus a deficit of at least $13.5 million equal anger, accusation and a tense wait for the auditor's verdict.
2011:
When Christy Clark Ran BC's Schools (Jan. 28): On her quest to be premier, Clark lugs baggage from past political battles. What did they teach her?
Time For a Lesson in BC's Education Feuds (Oct. 6): Tension between teachers and government isn't new; it took half a century for all to learn their roles.
BC's Education Feuds: The Last 30 Years (Oct. 7): Three decades of slashed funding and 'disrespect' means no recess for teacher-government dissent.
2012:
The Must Read on BC Schools You Won't Like (Jan. 3): UVic historian of education paints a bleak political picture, and blames all sides.
BCTF takes government back to court over Bills 27/28 (June 19)
BC Public Education, a Success Story (Sept. 8): There's always room to improve, but next time you hear public schools are deteriorating, consider these facts.
2013:
Whatever Happened to These Educational Plans for BC? (May 6): Government rolled out four initiatives with fanfare, so where did they go?
To Grow BC's Economy, First Grow Schools (Aug. 17): Memo to the 'jobs' premier: a strong education system boosts wealth, not the reverse.
2014:
BC's Private School Boom (March 15): Aided by millions of taxpayers' dollars, a two-tiered education system has taken root.
Everything You Need to Know about BC Teacher Bargaining (May 21): a brief history of 13 years of government-teacher acrimony.
And for the latest in education news, bookmark our education main page, and follow Tyee education reporter Katie Hyslop on Twitter @kehyslop.