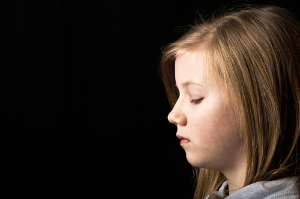 A public school system is intended to provide all children with an equitable education, regardless of their family's income. That means school fees should never stand in the way of a good education.
Sometimes, however, it's students or their parents standing in the way. Faced with having to admit poverty, or knowing that asking for their parents' money will elicit an "I'm sorry, we can't afford it," students exclude themselves from field trips, courses, or other educational "extras" that come with a price tag.
Anna Chudnovsky, a Grade 4 and 5 teacher at Lord Strathcona Elementary in east Vancouver, said because her school has a large low-income population the administration tries to plan only low-cost field trips. She recently took her students to the free skate at downtown's Robson Square.
"Given the distance we would take the bus, but I noticed a general anxiety even when I mentioned that," she said. "So we ended up walking, which was almost an hour walk both ways, with nine-year-olds."
Anxiety can take the form of excuses: Chudnovsky said kids will try to hide their family's financial problems by telling her "my mom doesn't like me skating" if they think it will cost money. As soon as they find out the event is free, she said, mom's objection tends to disappear.
The elementary school teacher has also known parents who can't afford the $35 in school fees requested at the beginning of the year, but who still try to save for field trips so their kid doesn't feel embarrassed about being poor.
Chudnovsky's experience is not unique. B.C. teachers who participated in union focus groups on education and poverty in 2010 said the need to ask for financial help is the biggest barrier to a student's participation in field trips or other events.
"Often times it requires the parent to contact the school, and I'm finding that there are a lot of parents who are not willing to do that. They somehow feel that just making that phone call is creating a stigma for their child," read one teacher's testimony.
Even if a school covers the fees, students often still lack the proper equipment, like skates or warm clothing, required to participate.
Vancouver schools won't deny children field trips or school supplies if they can't afford them. But although the province requires every district to have a financial hardship policy when it comes to school fees, policy varies from district to district.
And if parents or students don't ask for fees to be waived, teachers are left to guess why kids aren't returning permission slips or paying fees.
Embarrassed about poverty
Sasha Wiley-Shaw teaches adult education for the Vancouver School Board today, but in the late 1990s she was a Vancouver high school student. One of four kids raised by a single mom, money was tight. So when Wiley-Shaw didn't have the proper gym sneakers required for her Grade 10 physical education class, she skipped it.
"No one asked why I wasn't going to class," she said, adding she almost failed the course. "The [school] counsellor might have known but was too busy. She just told me not to fall in with a 'bad crowd.'"
There is no Canada-wide data on how often kids self-exclude because of poverty. But a 2013 report from the United Kingdom's Children's Commission on Poverty found many children self-excluded from social or educational activities involving fees. Of 143 youth who identified as belonging to families that "were not well off," 55 per cent felt embarrassed because they didn't have enough money.
Chudnovsky said the experience of missing a field trip isn't enough to disrupt a child's education since the excursions are typically supplemental learning. But coming to terms with and admitting their experience of poverty can create anxiety and self-esteem issues.
"The general consequence is a lack of confidence, an unwillingness to take risks, and [a lack of] of belief that they will be successful," said Chudnovsky.
"That's just compounded when schools ask them for money and remind them of things they can't have or can't afford, that will be difficult, create tension, a fight or stress within the family."
Hiding the pain
Because of Vancouver's financial hardship policy, permission slips or other requests for money often include reassurances for families that can't pay. Help isn't only for kids in inner-city schools like Strathcona, either.
"I try to let students know that this is a very expensive time to be living and it's completely understandable that people don't have $100 [for an overnight field trip]," said one teacher of a West End secondary school who asked to remain anonymous to protect her students' privacy.
"We've been able to accommodate them, and our principals have always been pretty good about finding funding for people who don't have the money."
Both Chudnovsky and Wiley-Shaw believe education funding should cover extras like field trips and school supplies currently paid for by parents.
Until that happens, Wiley-Shaw, who teaches many high-school aged youth living in Single Room Occupancy hotels in Vancouver's Downtown Eastside, said schools need to come up with a better method than expecting students to self-identify as low-income in order to receive help.
In her experience, admitting poverty is the last thing students want to do.
Opening eyes, building resilience
Self-exclusion isn't always about poverty. Tobey Steeves, another secondary teacher who works on Vancouver's west side, said he's seen wealthier students self-exclude from classes to free up time for sports.
"They opt into online programs [instead]," he said, adding it happens in his own Socials 11 and English courses. "Where they're involved in sports and their family has means behind them, they are [self-excluding] from educational programs that maybe students with less means wouldn't be."
Steeves said he's also seen international students self-exclude from longer field trips because it's harder to get permission from their guardians or host families. This not only takes away from extra educational experiences, but from bonding opportunities with their peers.
Admiral Seymour Elementary, another inner-city school located a few blocks from Lord Strathcona, has the same levels of student poverty as other schools in the neighbourhood. But due to donations and partnerships with outside organizations, Seymour kids go on field trips akin to those at wealthier schools.
In 2011, Seymour Grade 2 and 3 teacher Carrie Gelson made headlines when the Vancouver Sun published a letter asking for donations of snacks and clothing for her students. The school received all that and more in response, including donations of "experiences" that still arrive to this day.
"My kids this year, they've gone to see a ballet, they've gone to see a play, we're going to Galiano Island," said Gelson, listing off the free field trips provided to her students this year.
The school is frequently offered free experiences or bursaries for trips by organizations like Dragon Boat BC and Adopt-A-School.
Sentinel Secondary in West Vancouver unofficially adopted Seymour two years ago, sending school buses to bring the entire Kindergarten to Grade 7 school to see Sentinel's Christmas play, or Gelson's class to the dress rehearsal for their recent production of Alice in Wonderland. The trip included lunch.
When Sentinel's students found out Seymour couldn't hold a pyjama day because many students didn't have pyjamas, they fundraised to buy every Seymour student a pair last Christmas.
"The kids have an amazing time, it's incredible," said Gelson. "I don't feel that my students are missing out on opportunities."
But part of the reason these experiences are possible is because Seymour only has about 110 students, not to mention the publicity given to Gelson's letter. Bigger schools like Lord Strathcona, which had 580 students in the last school year, don't have that advantage.
Field trips aren't necessary for students to get a good education. But Chudnovsky believes providing low-income students with experiences they might not otherwise have, like skating or visiting the Vancouver Aquarium, is part of creating well-rounded citizens.
"Those kinds of experiences build up a kid's resilience and build their ability to trust themselves, take risks, try new things and make mistakes and then fall down and get back up again," she said.
"My job is not just to help them succeed academically, but it's to help them succeed in the world. I think trying new things is a really important way to do that."