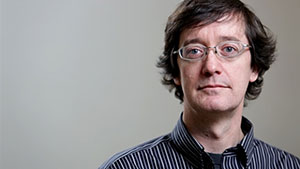 The pro-oilsands Ethical Oil Institute denies the accusation it illegally coordinates with the federal Conservative Party in Ottawa.
On Monday, Greenpeace filed a complaint with Elections Canada alleging Ethical Oil serves as an unregistered "front group" for Conservative policies, including shared talking points and a revolving door of staff.
But the oil company-funded group's spokeswoman Amanda Achtman dismissed the complaint as an "outburst" and said Greenpeace is "highly paid by foreign interests" to attack Canada's energy sector. Achtman described the conflict as between a "grassroots website" versus a global "multinational" organization with a $400-million annual budget.
"It's flattering that Greenpeace International is so upset by a little Canadian website," Achtman said in an email. "It's proof that, despite Greenpeace's big bucks and criminal tactics, Canadians are patriotic when it comes to energy.
"There's an extra layer of irony in Greenpeace having a press conference, with a straight face, worried about someone else breaking the law: Greenpeace's chief campaign tactic is to break the criminal code," Achtman added, referring to the B.C.-founded environmental group's regular use of civil disobedience tactics.
Achtman did not answer follow-up questions about her organization's budget, or how much of it is funded by energy companies, as Ethical Oil has previously confirmed.
'Time to bring in the referee': Greenpeace
For Greenpeace Canada's climate and energy campaigner Keith Stewart, the evidence is clear-cut, and Ethical Oil and former resource minister Joe Oliver's nearly identical talking points in 2012 about "foreign-funded radicals" is only one case-in-point.
"It's not just a coincidence," he said in a phone interview. "It's the Conservative Party claiming to be responding to concerns raised by Ethical Oil."
Greenpeace's complaint also centres around movements of high-level staff between the federal Conservative cabinet and Ethical Oil, which was founded by former Jason Kenney-staffer Alykhan Velshi. Velshi has since been hired as a senior aide in the Prime Minister's Office.
The complaint also points to Ethical Oil using the same web design firm as Conservative cabinet ministers Jason Kenney, Joe Oliver and Pierre Poilievre. The firm is owned by former PMO strategic planning manager Hamish Marshall, whose wife Kathryn is a former spokeswoman for Ethical Oil. She was succeeded by Jamie Ellerton, Kenney's former executive assistant.
The phrase "ethical oil" was coined by Reform Party staffer-turned-Sun Media personality Ezra Levant.
"It's time to bring in the referee," Stewart said. "We've presented irrefutable evidence there is coordination happening here. It's up to the commissioner to decide whether or not this constitutes collusion under the law."
In response, Cory Hann, the Conservative Party's communications director, said in an email: "I'm not going to comment on ridiculous allegations." Hann did not answer a follow-up question on why the allegations are ridiculous or what may be behind them.
"That's not exactly a detailed critique," Stewart replied, adding that Greenpeace's complaint is also connected to the controversy over proposed changes to the Elections Act under debate in Parliament.
"We're concerned about changes to the election law, which will probably make it more difficult to do these investigations," he said. "We wanted to have this on record now before the law gets changed.
"We want to do it before there's a massive advocacy campaign financed by the oil patch in the 2015 election... Corporations already have a lot of power in our society. You can never eliminate the influence of money in politics, but you can put limits on it and make it transparent."
Charities audited for political activities
Elections Canada Commissioner Yves Côté's office declined to confirm whether it had received the Greenpeace complaint or if it will investigate, but Stewart said it had replied with an acknowledgement of receipt.
Under federal elections election laws, a "third party" is defined as a person or group other than a candidate, a registered party or a party's electoral district association. Elections Canada's website states: "A third party must not spend more than the total expenses limit on election advertising expenses. Of this, it must not spend more than the expenses limit by electoral district in any electoral district for the promotion or opposition of one or more candidates of that district."
The Elections Act also states that no person or entity may "circumvent, or attempt to circumvent," a contribution limit, or to "act in collusion with another person or entity for that purpose."
Unlike Greenpeace, which is not a registered charity, many of Canada's leading environmental groups are currently under audit by the Canada Revenue Agency. The CRA is examining whether organizations have complied with the country's limits on political activity for tax receipt-issuing charities, according to media reports in February.
Since 2012, Ethical Oil has campaigned for the CRA to investigate Tides Canada, David Suzuki Foundation and Environmental Defense in particular, which Ethical Oil alleges stands out "for being highly political or engaging in partisan activity."
Those three groups are now under audit, along with West Coast Environmental Law, the Pembina Foundation, the United Church of Canada and Amnesty International.