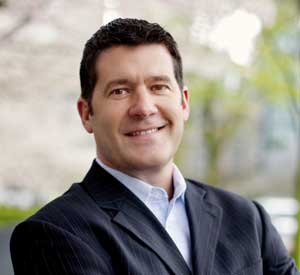 A veteran pollster is calling BS on BC Liberal claims that the party's internal polls predicted the May 14 provincial election result.
On the eve of the election, polls published in the media suggested a comfortable majority for the New Democratic Party. Instead, the Liberals won by more than four percentage points.
After the election, Liberal sources said their own polls had indicated they would win 48 seats. The party ended up winning 49 seats.
Steve Mossop, president of Insights West, says he doesn't believe the stories.
During a recent panel discussion at Simon Fraser University Harbour Centre, Mossop was asked by an audience member about media reports that contrasted public pollsters' embarrassing failures with the Liberals' own polls.
"I knew the question would come up and my answer to that is, 'I cry BS,'" he said. "There's no way. I have never seen the data...
"Show me the numbers."
Added Mossop: "Every insider that I've ever talked to, both in the NDP and in the Liberals, said they all thought they were doomed to fail that night. It's very easy after the fact, once you've won, to say, 'We knew it all along.'"
A matter of ethics
Mossop said public pollsters make their supporting data available when they release their polls.
"We do it as a matter of ethics in the marketplace...if you want to go to our website the data is all there," he said. "It's raw, its unweighted, there's no magic or dancing around. A statistician could look it at it and know exactly what produced the numbers.
"You don't see that from the Liberals' internal polls and you won't."
Mario Canseco, who polled for Angus Reid Public Opinion during the election, said he is a former member of the British Polling Council, which requires pollsters to publicize the details and methodology behind any poll results that are made public.
This promotes transparency within the industry, Canseco said.
In a telephone interview, Liberal pollster Dimitri Pantazopoulos responded: "Sounds like a couple of sore losers to me. And that's all I have to say about that.
"At the end of the day, the BC Liberals paid my bill in full and they didn't pay it because I was wrong. And if he [Mossop] needs a lesson in polling, he can give me a call any time."
'People changed their minds'
The SFU panel attempted to get at the reasons behind what moderator Daniel Savas called a "nightmare scenario" for pollsters on May 14.
The election has caused considerable soul searching among pollsters, who have publicly questioned their techniques.
But Mossop said he believes the gap between the public pollsters' election-eve surveys and the election results is due to large numbers of voters deciding to vote for the Liberals at the last minute.
"We don't need to remake our tools and methods," he said. "People changed their minds."
Mossop said a poll he commissioned immediately after the election suggested that 11 per cent of voters decided which party to support on election day. A further 10 per cent decided within a few days before that.
The poll suggests that 22 per cent of those who voted Liberal decided on election day or a few days before, compared to 14 per cent of those who voted NDP.
The Insights West poll also suggests that 17 per cent of Liberal voters considered voting NDP at some point in the campaign.
An Ipsos post-election poll produced very similar results to the Insights West poll. It also found that 11 per cent of respondents made up their minds on election day and 23 per cent decided in the last week of the campaign.
However, Kyle Braid of Ipsos has said that his research suggests that those who made up their minds in the last days of the campaign were only slightly more likely to vote for the Liberals. In June, he told a similar panel that his election-eve poll missed the final outcome by seven percentage points -- and that late vote-switchers accounted for perhaps one percentage point of those seven.
Less voting, less accuracy
Mario Canseco, the former Angus Reid pollster, agreed with Mossop that some people switched to the Liberals at the last minute.
On the morning after the election, Canseco opened his email to find -- among a number of messages inviting him to find a new line of work -- a note from a "lady from Kerrisdale."
"Dear Mario," it read. "I took your survey on the weekend. I told you I was going to vote for the NDP. I showed up at my polling station and I couldn't do it. I'm sorry for any pain this may have caused you."
However, Canseco said, there was more to the pollsters' failure than people changing their minds.
Canseco said pollsters need to learn to better predict which respondents will actually cast a vote. He had great success during the 2012 U.S. presidential election, he said, because he was able to reject the opinions of respondents who were unlikely to make it to the polls.
Americans have a lot of elections and that gives pollsters plenty of fresh data to play with, he said. A voter in Wisconsin in the fall of 2012, for example, would have had the opportunity to vote in a gubernatorial recall in June of that year, a congressional election two years previously and a presidential election four years previously.
"If you didn't bother to cast a ballot six months ago for your gubernatorial recall, I'm not going to trust you and I'm not going to have you in my survey," Canseco said.
But that approach didn't work in B.C., he said, because there are fewer opportunities to exercise the franchise and therefore fewer data points for pollsters to determine how likely we are to vote.
'We do it for free for the PR'
Post-mortems following the B.C. election have tended to focus on the way in which pollsters weighted their data. All pollsters adjust their data to account for peculiarities in their samples. A sample may, for example, produce significantly more women than men; because women tend to vote differently from men, a pollster would balance such a sample by giving a greater value to men's answers.
Angus Reid has written that his company weighted the responses of young voters in its B.C. election polls to match the general population. But, he said, while adults under 35 make up about 30 per cent of the population, they make up only about 15 per cent of voters.
By weighting to the general population, the pollsters were making their data look less -- not more -- like the segment of the population that goes to the polls.
Canseco, who is now a vice-president at Insights West, said there's more to the problem than accounting for younger voters.
"We need to figure out who is going to turn out," he said.
Public pollsters give their results to the media to get publicity, Mossop said. And because it's become relatively cheap to conduct a poll, "there are pollsters out there everywhere. They're all vying for that snippet of time on the six o'clock news."
This "becomes a little bit dangerous," he said. "Because everybody's trying to get in the game, everybody's trying to get face time. Bigger polls. More polls. We had polls coming out every single day...
"There becomes a sort of a dangerous alliance between media and pollsters."
Election polling, Mossop said, "has really gotten out of hand."
"We do it for free for the PR and our costs are low, so we tend to -- I wouldn't say cut corners, but you don't give it the same rigour."
[Note: The Insights West post-election poll mentioned above was conducted online May 15-17, among 839 adult B.C. residents. Insights West states that "statistical margins of error are arguably not applicable to online panels/online studies of this nature, we have assumed that the same margins of error apply as if it were a true unweighted random probability sample with a margin of error of +/- 3.38 percentage points, nineteen times out of twenty." The margin of sampling error would be larger for sub-groups, such as those who voted Liberal or NDP.]
[The Ipsos post-election poll was conducted online May 14, among 1,400 B.C. adult residents. Ipsos states credibility intervals for its online polls rather than a margin of sampling error. The company states this poll "is accurate to within +/- 3.0 percentage points had all British Columbia adults been surveyed."]