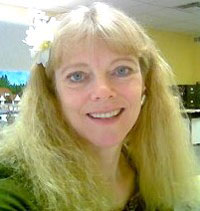 Across Canada, Crisis Pregnancy Centres (CPCs) are a familiar sight, if you know what you're looking for.
Their storefronts and advertising offer counsel to women, with phrases like "Pregnant? Scared?"
Their services considerably outnumber abortion providers, but what they offer is often unfamiliar to the public and even, in some cases, to community health workers.
In recent years, these centres have begun to draw attention -- but not the kind they'd like. Reports of troubling tactics used to discourage abortion and preach the Christian gospel have surfaced repeatedly in the media. Last year, a B.C. pro-life organization finally responded with two separate defamation lawsuits.
This week, a B.C. Supreme Court judge threw out one of those lawsuits, against longtime pro-choice activist Joyce Arthur, who helped catalyze a suite of revealing reports on CPCs. Arthur calls it a victory, for herself, for pro-choice activists who have been "energized" by the verdict, and for free speech in the public interest.
Exposing the crisis centres
The first big media story about the internal workings of CPCs surfaced in 2010.
In August of that year, Toronto Star reporter Joanna Smith visited eight CPCs in and around Toronto, posing as a pregnant woman in her first trimester.
At Aid to Women, next door to the Cabbagetown Women's Clinic, Smith was told that "pieces of babies" are sold for medical research following an abortion, collected in a "big truck" that could be seen out front. After a "terrifying description of the procedure," complete with graphic images, she was warned that having an abortion would increase her risk of breast cancer and that it would affect her ability to get pregnant later in life. She came to the conclusion that CPCs "use varying degrees of deception and misinformation to discourage abortions."
Then in April 2012, CTV ran an exposé of a Surrey, B.C., centre that came to similar conclusions.
Their undercover reporter was told that she could be left infertile with a scarred uterus if she chose to terminate her pregnancy; CTV conferred with an obstetrician, who said this only occurs during illegal abortions outside Canada.
Following this report, the Christian Advocacy Society and the Crisis Pregnancy Centre of Vancouver Society launched a lawsuit against CTV, which was settled out of court with CTV agreeing to make changes to the online version of the article.
It didn't stop CPC infiltration, however, well on its way to becoming a rite of passage for investigative journalists.
Earlier this year, Tamara Khandaker of Vice published graphic images from the pro-life pamphlets she was given by Toronto Aid to Women counsellor Enza Rattenni. Like the undercover reporters from CTV and the Toronto Star, Khandaker was given medically inaccurate information about the affects of abortion on breast cancer and fertility. "If I was actually pregnant," she said, describing dolls used to show fetal development, "this is likely where I would have felt so awful that I would be in tears."
Defamation claim too vague, says judge
The catalyst for all of these pieces was arguably Arthur's revealing report published in 2009 when she was director of the Pro-Choice Action Network.
Arthur was aided by a UBC Masters student who had volunteered to gather information. Rather than posing as a pregnant woman in crisis, she infiltrated at an even deeper level.
In order to gain access to the training material used by the Canadian Association of Pregnancy Support Services (CAPSS), an umbrella organization that provides resources for 70 CPCs, the student underwent the entire volunteer vetting and training process, including attending a fundamentalist church for two months to get a reference from the pastor. As a potential volunteer, she was required to state that termination was unacceptable even in cases of fetal pain or inviability, and sign a "statement of faith" affirming the infallibility of Biblical scripture.
The report, titled Exposing Crisis Centres in British Columbia, consisted of nine pages of original research into CPCs and abortion access in British Columbia, three pages of broader information about CPCs throughout North America, and appendices from doctors and sexual health organizations.
Then, nearly three years after the report was released, the Christian Advocacy Society (CAS) and the Crisis Pregnancy Centre of Vancouver Society, perhaps bolstered by the CTV settlement, filed a defamation lawsuit against Joyce Arthur in the B.C. Supreme Court.
The lawsuit was based upon conflation between the first two parts of her report: the CAS alleged that someone reading the report, based on its title and distribution, would assume that all of the information applied to CPCs in B.C.
In Honourable Madam Justice Russell's judgement on the case, she sided with Arthur and the defence, primarily on the basis that the alleged defamation was too vague.
The defence noted CAS's unwillingness to quote or refute specific language from the original research section, which the judge described as "interesting." The suit made a secondary claim that Arthur had spoken derogatorily of their specific CPCs in Vancouver and Burnaby to a CTV reporter, which the reporter denied. Justice Russell struck these paragraphs altogether.
Good news, bad news for CAS
Both sides claimed a victory of sorts.
Arthur more literally: "Victory!" read the subject line of an August 26 email she sent to press contacts.
CAS titled their press release "Good News. Bad News." The good news, for CAS, was that Arthur's defence and the judgement suggest that tactics outlined by Arthur -- and echoed later by Vice, CTV and the Toronto Star -- were not specifically applicable to the two CPCs run by CAS.
That was small comfort to Brian Norton, executive director for CAS, who took issue with nearly everything in the report. "It's just too much," he sighed. "Where do you begin?"
Separating CPCs in British Columbia from CPCs across North America was only the first of many divisions Norton sought to make. "No CPC in Canada does or ever would use graphic images," Norton said.
Those who do, notably Toronto's Aid to Women, Norton referred as "quote-unquote CPCs," noting their lack of CAPSS affiliation. He cut Birthright out of the equation, as the organization has distanced itself from the CPC label altogether.
When all was said and done, around 85 "true" CPCs remained, in Norton's estimation, nearly all of them CAPSS affiliated. This number represents just over one-tenth of the 800 organizations referenced in Arthur's report. Norton counted only 15 CPCs in British Columbia (12 at the time of the report's publication) and called each one to verify that they did not use funding for political purposes, in response to the report's claims of charity tax status abuse.
Pro-lifers frequently refer to a three-armed movement, consisting of the political, the educational and the pastoral. Norton believes CPCs, and the pastoral arm more broadly, should be seen as somehow wholly separate from the other two, and the very word "pro-life."
"Organizations like World Vision or the Union Gospel Mission, if you asked them if they were pro-life, they would say yes, but they wouldn't advertise themselves as 'pro-life.' Words are important."
For her part, Joyce Arthur felt "thoroughly vindicated" by Justice Russell's verdict. Though Arthur has characterized the lawsuit as a "SLAPP" suit for months, she was worried that it would have a chill affect on criticism of Canadian CPCs. The verdict, she asserted, placed a "big chill" on pro-lifers instead. "[They'll] have to think twice before risking their financial resources in a lawsuit."
Arthur also referred to the lawsuit as a "low priority." Her focus, instead, remains on ensuring safe abortion access for all women in Canada, regardless of their political or religious affiliations. "The truth is," she said, "that anti-choice women need abortions too."