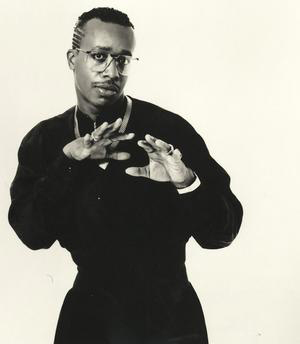 This week's Times of India Film Awards isn't the first time an unpopular British Columbia free enterprise party has imported expensive foreign entertainers to boost its popularity in an election year.
Music '91, "B.C.'s Year of Music," was already in play when the Social Credit caucus opted to replace Bill Vander Zalm with Rita Johnston in April 1991, after Conflict of Interest Commissioner Ted Hughes ruled Vander Zalm mixed business with politics in the Fantasy Gardens sale to Taiwanese billionaire Tan Yu.
Only five years after Expo 86, the Socreds were putting on another show. This time, to stem the flow of cross-border shoppers to Washington state and offset the negative effects of the fledgling Goods and Services Tax. This time, there would be festivities in every corner of the province (with emphasis on ridings held or desired by the Socreds).
Bill Clancey, who was W.A.C. Bennett's public relations representative, chaired the board until B.C. Pavilion Corporation president Mike Horsey took over. The former deputy minister of tourism hired Robin Lecky, the founder of the Simons Palmer and Lecky ad agency, and Expo 86 creative director Ron Wooddall.
PavCo originally estimated it could be done for $12 million, including $7.5 million from taxpayers and $4.5 million from tickets and sponsors. When it was over, Auditor General George Morfitt found they spent $26 million, of which $19 million came from lottery profits.
Music '91 produced, promoted and/or sponsored 700 concerts and festivals, some of them in unlikely places. Bryan Adams in Revelstoke, Bo Diddley and the Kingsmen in Fort Steele, the Righteous Brothers in Osoyoos, Linda Ronstadt and Natalie Cole in Whistler, Johnny Cash in Squamish and even Bob Hope in Nelson.
It was Hammertime
Music '91 co-promoted First Night on New Year's Eve, the Labatt's Canada Live concert series, DuMaurier Jazz Festival and Benson & Hedges Symphony of Fire (back in the day when tobacco companies were allowed to sponsor). Taxpayers bucked up $300,000 to convince the Canadian music industry and CBC to move the Juno Awards out of Toronto for the first time.
David Letterman's Thunder Bay bandleader Paul Shaffer hosted the Queen Elizabeth Theatre extravaganza that starred the Tragically Hip and Celine Dion, included an all-star tribute to Leonard Cohen and even rapper M.C. Hammer.
The one-hit wonder returned to B.C. for a $36 a ticket concert for 9,000 fans at Penticton's Peach Festival. A riot ensued in downtown Penticton after the concert.
More than 100 people were employed directly by Music '91, which had a fleet of eight five-tonne trucks and two 18-wheelers to haul the portable stages, flags, banners and signs, and giant, inflatable Pepsi cans around B.C.
By the end of July, however, Tourism Minister Howard Dirks dipped into the lottery fund for another $5 million because sponsorship and ticket sales fell short of expectations. Comedian Hope attracted only 2,500 to Nelson, but the Righteous Brothers, with Bachman Turner Overdrive drew 12,000 to Osoyoos. The final ticket tally was 129,000.
Local music industry players privately and publicly grumbled about tendering. The NDP alleged conflict of interest for the security contracting, which was given to Intrepid security without tender.
Little to show for it
There was no positive legacy of Music '91 for the Socreds, who were decimated in the Oct. 17 provincial election, when Mike Harcourt and the NDP won 51 of the 75 seats in the Legislature and the Socreds collapsed from 47 to 7.
During a May 5, 1992 budget hearing, NDP Tourism Minister Darlene Marzari branded Music '91 a failure, "which benefited neither the cultural industry not the tourism industry of this province, which was engaged upon with some kind of whimsical political plan and which ended up as a bunch of American entertainers coming up to sing in parking-lots and shopping malls.
"So Music '91, if I may say so, has been replaced by 'Face the Music '92,' and that's what we're doing right now."
Morfitt's report was blunt and included an implicit warning to future governments: If you want to put on a show, do it for the right reasons and do it properly.
"The government did not effectively monitor or control the scope of the project," he wrote. "We also concluded that the project, as finally delivered, was significantly different from the concept originally approved, both in cost and content.
"We recommend that any future commitment of public money be preceded by an assessment of risk and a cost-benefit analysis; that any project have a clear definition of objectives and how those objectives will be achieved and assessed; and that adequate provisions for monitoring and reporting progress of the project be in place."
Seats yet to be taken
Today's BC Liberal Tourism Minister Pat Bell proudly told the Legislature on March 5 that TOIFA "sold out," but thousands of tickets remain for the April 4 Pacific Coliseum concert and April 6 B.C. Place awards ceremony.
Mainstream, national sponsors avoided the first-time event, which was announced with only 72 days notice. The international title sponsor, whose logo shares the shingle with the B.C. government, is Lux Cozi. The Kolkata, India underwear brand's owner, Ashok Todi, is facing charges of "abetting suicide" in connection with the death of his daughter Priyanka's husband in 2007.
Neither TOIFA spokeswoman Laura Ballance nor Bell would comment on Todi or whether he may attend the Vancouver awards.
The government won't release the contract with the Times of India Group's event production unit or the business case for the $9.5 million grant until at least April 19.
British Columbians go to the polls on May 14.