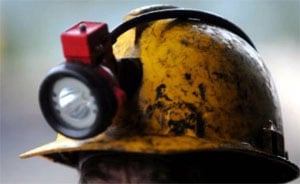 Months after controversy gripped a Chinese-backed company's efforts to bring in temporary foreign workers to mine coal in British Columbia rather than hire Canadians, newly surfaced documents show the federal government granted a key dispensation to a different, similarly Chinese backed B.C. project to hire nearly a hundred workers on the basis that they spoke Mandarin.
The project that drew criticism and court challenges in the fall was HD Mining's attempt to hire 201 foreign workers for its Murray River coal project near Tumbler Ridge, B.C. Newly revealed Services Canada files show that a partner company in HD Mining was itself given permission to bring in almost 100 foreign workers after listing Mandarin as the sole language requirement.
The documents, released through a Freedom of Information Act request, include Labour Market Opinions related to hundreds of jobs at Canadian Dehua International Mines' Gething coal project near Hudson Hope, B.C.
Currently the project is in the advanced exploration phase, according to the provincial ministry of mines.
Mandarin only required for 95 positions
The LMOs, granted in the first half of 2012, are required to show the company made sufficient efforts to hire Canadians for the positions.
In the documents, a total of 95 positive Labour Market Opinions granted to the company had listed Mandarin as the single language requirement.
More than 250 other LMOs specified English as the language requirement or English and Mandarin.
The wages for the positions range from $28 to $52 per hour and $150,000 for management positions.
The largest bulk LMO approval was for 46 "miner operator" positions requiring only Mandarin, but the exact same positions were also shown as requiring Mandarin and English on a separate LMO with an expiration date ending two months earlier.
One position for a business development coordinator in Vancouver listed Mandarin-English as the language requirement and offered $40,000 a year in compensation.
Gething slated to be 'room and pillar' approach
Further documents not acquired via an FOI request show the Gething project intended to use the room and pillar mining method, not the long-wall mining technique said to be used at another project in B.C.
A 2006 letter from then minister of mining Bill Bennett to Canadian Dehua International Mines Chairman, Liu Naishun welcomed the project.
"I encourage you to proceed as expeditiously as you can with environmental assessment and mine permitting," wrote Bennett. "With the ultimate goal, a new underground coal mine that provides high quality metallurgical coal for export, jobs for local B.C. communities and opportunities for the First Nations people in the Northeast."
Canadian Dehua Mines International is a partner in HD Mining, which has been in the news since it was discovered the company intended to bring 200 miners from China to work at its Murray River coal mine near Tumbler Ridge.
Some of the LMOs released were for that project, but none of them had the Mandarin requirement.
Labour groups have alleged HD Mining used the Mandarin requirement to exclude Canadian applicants and bring in miners from China at lower wages.
The company insisted it needs the miners to use a long-wall mining technique not used in Canada to extract the resource, but labour groups said they have evidence that isn't the case in the form of a work application showing room and pillar would be used.
Recently the Construction and Specialized Workers' Union Local 1611 and the International Union of Operating Engineers Local 115 were granted the right to pursue a judicial review of the permits that were granted by the companies.
Canadian Dehua International Mines Group didn't respond to a call placed to it.