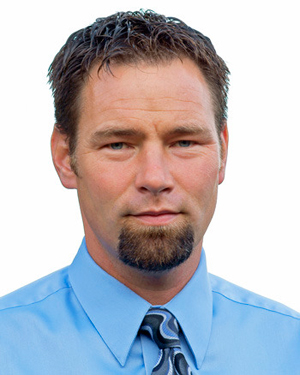 In the House of Commons this fall, a motion brought forward by Tory backbencher Stephen Woodworth called for a new debate about when life begins. The motion was defeated, but one who voted for it was Rona Ambrose, Minister for the Status of Women, prompting some pro-choice advocates to demand her resignation.
Ambrose isn't budging, nor is debate about abortion in the House about to fade away. In the next session Tory MP Mark Warawa, who represents representing Langley, B.C., is slated to introduce Motion 408. It calls on MPs to denounce the practice of gender selection abortion.
Jack Fonseca, of Campaign Life Coalition Catholics, an organization recently in the news for denouncing Justin Trudeau as a "public heretic" because of the Liberal MP's support for abortion and same sex marriage, told The Tyee his group strongly supported the Warawa resolution, describing it as "a great embarrassment to the abortion industry. The pro-abortionists say they are pro-women, but they support the murder of pre-born women. They don't value women, they value abortion. There are a lot of millionaires in the abortion industry."
Joyce Arthur of the Abortion Rights Coalition of Canada said that Fonseca is wrong about pro-choice activists and gender selection abortion.
"No one likes sex selection abortion," she told The Tyee. "But opponents of choice are using this issue as a way to get toward re-criminalizing abortion. It is hypocritical for the anti-choice movement, which is so anti-woman, to pretend they are concerned for women in this matter. The real problem isn't sex selection abortion. The root problem, and the one we should oppose, is sexist preference for boy children. We support education programs to eliminate that prejudice and other initiatives to raise the status of women and girls in all communities."
Twenty-five years after ruling, access to abortion limited
First prohibited under Canadian law in 1869, then tightly regulated under new legislation in 1969, abortion in Canada is still a battleground a quarter century after a 1988 Supreme Court decision, R v Morgentaler, struck down all legal prohibitions, while leaving problems of access to the procedure for many women.
Anti-abortion activists in Canada frequently picket hospitals and clinics that provide the service, with 69 per cent of Canadian abortion clinics reporting in 2010 that they were targeted by demonstrators that year.
Opposition to choice on abortion has sometimes turned violent. According to the National Abortion Federation (NAF), in Canada and the U.S. combined there have been eight murders of abortion providers since 1997, 17 attempted murders, 41 clinic bombings and 175 clinics torched by arsonists. For the same time period, the organization reports 1400 acts of clinic vandalism, 179 assaults against clinic staff and clients and 763 clinic blockades.
And while abortion is legal in Canada, finding health professionals to do the procedure is difficult for many women. No legal abortions are available anywhere on Prince Edward Island, although the province does pay for procedures PEI women obtain off-island. Procedures in New Brunswick are restrictively regulated and women in rural areas across the country often still find it difficult to access the service.
Dr. Colleen MacQuarrie, a University of Prince Edward Island researcher, has investigated the impacts of lack of access to abortion on women in her province. "All women in my research who had an unwanted pregnancy and tried to access an abortion were harmed by the existing state of affairs," she wrote in an email. 
"Women had to navigate a labyrinth of barriers, each one taking its toll. Some women were able to navigate with the help of friends and family, while others were left isolated and desperate. In these cases, women sometimes did things to their bodies that were designed to start their period. This self harm was more likely with marginalization such as age, poverty, social exclusion."
Disputed claims about late term abortions
For Jill Doctoroff, the executive director of Vancouver's Elizabeth Bagshaw Women's Clinic, the Morgentaler decision was "of huge importance to Canadian women. It was a step in the right direction, giving women the respect and trust they deserve to make their own health care decisions."
Jim Hughes does not agree that the Morgentaler decision represented progress, or that women should have expanded access to the procedure. Hughes was in the offices of the Campaign Life Coalition on the day in 1988 when the court's ruling was announced.
"We had been working to amend or throw out the earlier law," Hughes told The Tyee. "We were hopeful the court would throw out what we saw as a bad law and Parliament would act to reform the law, instead of leaving Canada as the only Western nation that doesn't have some legal constraints on abortion."
Under the law struck down by R v Morgentaler in 1988, Canadian women could access abortion services under strict conditions: they could get an abortion if the hospital in their community was one of the approximately one third of Canadian hospitals that chose to form a Therapeutic Abortion Committee under the legislation and if the three doctors on the committee -- known as a TAC -- agreed that the pregnancy posed a risk to the woman's health. This arrangement, brought in as a daring reform in 1969 by Pierre Trudeau and his Liberal government, put enough men in charge of female bodies to make women's rights advocates critical, and allowed a large enough number of abortions to make anti-choice activists like Hughes see it as unacceptable too.
The Supreme Court decision left Canada with no criminal law on abortion. The Supreme Court ruling clearly anticipated that Parliament would draft and adopt new law on abortion, but that has not happened over the ensuing 25 years. During that period, pro-choice activists say, the constraints on access to abortion, which they see as a fundamental element of women's reproductive freedom, have come not from legal prohibition but from inadequate government funding and uneven provision of the medical procedure in different jurisdictions.
For anti-choice campaigners like Jim Hughes, abortion in Canada is far too accessible as it is.
"What most people aren't aware of," he told The Tyee, "is that abortions can be performed in Canada right up to the moment of birth, and those deaths are paid for by the taxpayer."
When Hughes spoke to the Tyee on Dec. 20, he had just finished writing a letter to Rob Nicholson, the federal Minister of Justice, calling on the government to investigate Statistics Canada figures that he says revealed that 491 babies born alive after failed abortion attempts and then left to die in the last decade. Nicholson said the federal government risked being seen to be "condoning infanticide."
Joyce Arthur of the Abortion Rights Coalition says Hughes is distorting Statistics Canada's reporting. "Anti-choice activists are just making things up in a worst-case scenario kind of way, based on extremely limited information." Arthur says the findings show "that late abortions are rare and not done past 24 weeks -- refuting anti-choice propaganda that they are done up to birth."
New role for former Surrey Christian Heritage candidate
The claim that legal abortion leads to infanticide also was sounded by Mike Schouten in a recent op-ed column in the Vancouver Sun. Schouten is a spokesperson for a newly launched anti-abortion group We Need a Law. He and his organization were profiled by Maclean's magazine as representing a new face to the anti-choice movement. Unlike more traditional anti choice groups, Schouten's is willing to endorse gestational limits that would allow abortion during early term pregnancy but oppose the procedure for more advanced pregnancies, a view that is very controversial within the anti-choice movement.
"All pro-life groups have similar goals," Schouten has clarified, and he emphasized that he would not be personally content with a partial ban on abortion. "We are taking advantage of opportunities to save some lives. We are currently calling for abortion to be as restricted as possible."
Schouten is no stranger to controversy. As a candidate in Surrey, B.C., for the Christian Heritage Party, he championed the idea of a moratorium on Muslim immigration to Canada and published a letter in a local newspaper saying gays choose to "practice a totally unnatural lifestyle."
No longer affiliated with the Christian Heritage Party, Schouten has been working full time for We Need a Law since its formation late last year. Saying his organization is funded by private donors, Schouten declined to reveal its annual budget.