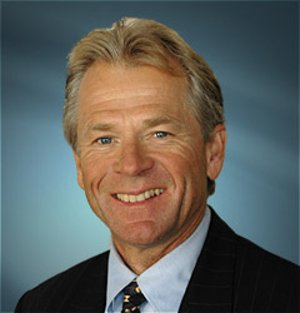 About a year ago British Columbia Premier Christy Clark stood in a wing of an opulent and empty hotel in north Beijing answering questions from the media.
Fresh from giving a speech where she also announced the signing of mining deals involving HD Mining and Canadian Dehua International Mines, Clark was asked if, in the wake of the Sino Forest scandal, Canadian governments were doing a thorough enough job vetting the Chinese companies it allows to do business across the country.
"We always have to be concerned about any company and their reputation when they're investing in Canada," said Clark. "And that's why we have a really strict regulatory process and high standards."
Clark boasted B.C. was opening a bureau to assist major investors in the province to navigate the regulatory process, but the purpose was to make sure projects go ahead to a "standard that is acceptable" by people in B.C. and stressed it wasn't to skirt regulations.
"We're just not in the business of saying 'no' to investments," said Clark with a smile.
She talked about China's eight per cent growth rate, and said it's the place B.C. wants to do business, pointing out Prince Rupert is closer to China than Australia -- another major resource supplier to the manufacturing powerhouse. Clark also announced a deal that day signed with China's National Development and Reform Commission to cooperate on mining investments and trade, claiming thousands of jobs in B.C. would be created.
A year on, one of the deals Clark announced has become the centre of a controversy which has ended up in the federal courts, with unions trying to stop the mining companies from bringing Chinese miners to do the work at what unions say are smaller wages.
Clark's press release from Beijing the day she announced the deals boasted the average mining salary in B.C. was at least $100,000 a year, yet applications to approve foreign miners from China show most of the positions offered half that pay, or less.
At the same time, other unions and labour groups have questioned the background of Chinese partners in the deal, claiming they are unable to find much information on the companies themselves.
Clark has since been relatively silent on the mining controversy, allowing the province's Minister of Labour Pat Bell to do most of the talking.
But despite being a big controversy in B.C., many nations are familiar with seeing Chinese firms ignore local workers in favour of using their own nationals.
'They bring their own workers'
"Wherever they go they bring their own workers," according to Daniel Urai, President of the Fiji Trades Union Congress. He said in Fiji, local labour groups have been speaking out against Chinese companies not hiring Fijians, despite high unemployment in the south pacific nation.
"Right now they have completed projects for electricity and hydro where all or most of its labourers are only Chinese," said Urai.
"That's synonymous with Chinese contractors. They will bring their own people."
According to Urai, the area is so desperate for work that when a new prison recently put out a call for 100 employees, more than 2,000 applied.
But, a Chinese railroad company recently began building houses in the country using labourers imported from China even with the abundance of local workers.
Urai said he didn't know why the workers were brought in when there is plenty of people willing to work.
"That's a good question," he said. "I suppose the Prime Minister can answer that."
University of California at Irvine professor of Economics and Public Policy Peter Navarro said he can answer the question.
"The whole idea is to keep their people employed so they don't have a revolution," said Navarro, who co-authored the book Death by China.
He said the Communist party, fearing any economic slowdown that could result in jobs losses and threaten revolution, intends to keep as many Chinese people employed as possible -- even if it means exporting them.
But he said usually the countries that allow Chinese firms to import their own labour or other questionable business practices are underdeveloped dictatorships, adding it's "bizarre" Canada has allowed it.
'Canadians are very trusting'
Navarro didn't sugar coat his words about recent decisions by Canadian politicians involving Chinese business, calling them "stupid."
"I think that Canadians are a very trusting people and that makes them naïve when it comes to someone like China," he said.
"I don't think that the average Canadian can imagine that China is strategically working to not only steal Canadian resources at cheap prices, but to also deprive Canadians of the jobs to exploit those resources."
Navarro added the controversial Nexen deal also showcases ineptitude in dealing with China by Canada's leaders.
"I saw a young Trudeau supporting this and, my god, somebody needs to take him over to Africa and watch how the Chinese do business there and see what it's like," he said.
"That man is out of his depth."
It is not uncommon for western politicians to travel to China where they eat sea cucumber and are glad-handed and escorted around to the point of exhaustion.
Navarro said often politicians are just wined and dined and never get out of Beijing or Shanghai.
"They come away with a perspective that has nothing to do with anything, really," he said.
Government responses sparse
B.C. Minister of Labour Pat Bell himself has made numerous trips to China, which figures would suggest have been fruitful.
In 2011, B.C. conducted more than $4.8 billion in trade with China, almost double the next province on the list with the government pledging to increase that further through opening at least eight mines.
Bell would not respond to Navarro's comments, but getting Canadian politicians in general to comment on Chinese trade issues has been difficult recently.
The Federal Ministry of Human Resources and Development Canada has not answered three recent requests by the Tyee to clarify how many Chinese miners are already working in Hudson's Hope, B.C., a separate project than the Tumbler Ridge mine.
Meanwhile the federal government has dedicated resources to effectively argue on the side of HD Mining in its court case with two unions trying to keep information about how the miners ended up in Canada confidential, offering a deal to release some of the information as long as it wasn't made public.