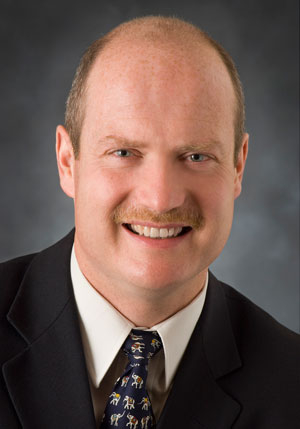 British Columbia Premier Christy Clark today appointed a cabinet that she says balances the desire for renewal with the need for stability.
The shuffle keeps several senior ministers in cabinet, returns some ministers who previously served, and brings in two people who've not been ministers before.
"I wanted to make sure I had a core of experienced people who have been in and around government for some time," Clark said. "But I also wanted to make sure that I was bringing a balance of people into cabinet who were fresh to government, who were relatively fresh to government."
Of the 18 ministers she appointed, Clark said, nine were first elected in 2009 and are still in their first term of government.
Mike de Jong, an experienced politician, moves from health to finance, where he replaces Kevin Falcon who announced last week he's quitting provincial politics. De Jong also takes over house leader duties, a position he previously held when Gordon Campbell was premier.
Ben Stewart and Bill Bennett also return to positions they held under Campbell, as ministers of respectively citizens' services and open government, and community, sport and cultural development. Moira Stilwell, who had been the minister of advanced education and labour market development before stepping down to join the race to replace Campbell, today became social development minister.
Patient's perspective
Margaret MacDiarmid, a family physician, moves into health. MacDiarmid is a former president of the B.C. Medical Association and says she maintains a friendship with Brian Day, another past BCMA president who has battled the provincial government in court over extra billing at private clinics.
Clark acknowledged that premiers have traditionally avoided appointing doctors as health ministers, but said she was elected to do things differently. "Remember Margaret MacDiarmid isn't just a former family physician, I think the more important part of the experience she brings to this is she is a former patient in the health care system."
MacDiarmid spoke about seeing the system as a patient, first through treatment for breast cancer, then during an infection with meningitis in 2009. "I was saved by our health care system," she said. "Our health care system is treasured, [by] myself included."
Without the public system her family would have been bankrupted paying for the care they've needed, she said.
However, she said the debate about private and public health care is "artificial" and "difficult."
"We have quite a bit in our health care system already that's privately provided," she said.
There are other health care models in the world and discussion continues, as do court challenges, she said.
"I do believe there are things we can do that will strengthen and improve our health care system," she added, saying she wants to build on the ministry's work in areas like end-of-life care and finding ways to better use health data.
Seniors' representative
Ralph Sultan, 79 years old and first elected in 2001, made it into cabinet as minister of state for seniors.
Sultan's an economist with graduate degrees from Harvard University, where he also taught for nine years, as well as business experience. Asked why it took so long for him to become a cabinet minister, Sultan told reporters they would have to ask Campbell for an explanation.
The other new minister is Norm Letnick, appointed to head the agriculture ministry.
Don McRae moves to education, Stephanie Cadieux to children and family development, John Yap to advanced education, Mary Polak to transportation, and Ida Chong to aboriginal relations and reconciliation.
Responsibility for labour moves from citizens' services and is added to the jobs, tourism and skills training ministry, where Pat Bell remains minister. ICBC is returning to the transportation ministry, having been in finance in recent years.
Rich Coleman remains minister of energy, mines and natural gas, while also keeping responsibility for housing, homelessness, liquor control and gambling.
Other ministers retaining their positions include Terry Lake in environment, Steve Thomson in forest, lands and natural resources and Shirley Bond in justice and attorney general.
Naomi Yamamoto was demoted to a minister of state position responsible for small business, leaving the advanced education ministry.
Instability has negative impact: Dix
NDP Leader Adrian Dix congratulated the new ministers and said he hopes they'll do a better job addressing problems the province faces.
"These are challenging times for B.C.," Dix said. He cited the lack of work for young people, raw log exports and the economy, as well as concerns about health care and education. "I don't think the issues in B.C. are about who's in the Liberal cabinet."
Dix criticized the lack of stability in certain areas, noting five different people have had responsibility for Community Living B.C. in the last two years. The agency provides services to adults with developmental disabilities and their families.
"It shows and reflects on how instability, political instability within the government, negatively affects an important area of real services for people," he said.
Similarly, ICBC has had 11 different ministers since 2008, he said.
Dix acknowledged Clark must have had a challenge matching people to portfolios. "She's working with the caucus she's working with, so one couldn't have expected significant change in the shuffle."
Of 46 current Liberal MLAs, 13 have announced they won't run in the May 14, 2013 election.
The shuffle also creates a "cabinet working group on family affordability," but it was not clear how it's work would be different from the "cabinet committee on families first" that Clark created last year.
Asked about the difference, Clark spoke about how important affordability is to families and said when people vote next May they'll have to ask themselves, "Do I want to have a job, do I want to get a promotion, do I want to make it easier for my family to get ahead, or do I want to pull up stakes and move to Alberta."
De Jong, who will chair the new committee, said the government's options depend on taxes, economic growth and spending. "Those levers haven't changed in the years I've been here," he said. "We've got a new cabinet, new energy, new enthusiasm, but the challenges remain."