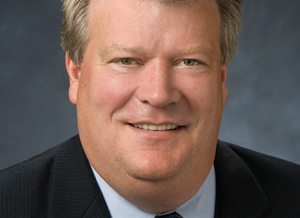 "Happy 30th anniversary, Lotto 6/49!" declared a June 11 press release from the B.C. Lottery Corporation's headquarters that boasted of $52 billion in sales and $24.6 billion in prizes handed out over the organization's lifetime.
"Lotto 6/49 owes its success to the unfailing support of the Canadian public," the release said. "Who among us has not drawn up a wish list... just in case Lady Luck decides to smile on us?"
Yet five years after the BCLC wrestled with it biggest scandal -- concerning fraud by lottery retailers -- a few clouds linger over the parade. An internal review, meant to identify "risks that prizes are not paid to these right players," found that the many corrective measures taken since then only partially reduce the risks to lottery players today.
A former BCLC president says the corporation could sweep away most of the risks by adopting technology used in other jurisdictions.
And the NDP critic for gaming says the BCLC is overseen by a ministry with an "inherent conflict of interest," and that the corporation should stop being so secretive and do a better job of telling the public how to avoid being fleeced.
Risks 'partially mitigated'
In May 2007, a report by Ombudsman Kim Carter that found the lottery system was open to fraud by retailers trying to cheat customers, with evidence that BCLC had known about the concerns for years. Last week the CBC reported that three B.C. lottery ticket vendors could lose their registration and face criminal charges for theft and fraud, according to government briefing notes prepared for the B.C. solicitor general in January.
The Tyee obtained a March 2012 review from BCLC's internal audit branch, written for BCLC's VP of lottery gaming Kevin Gass, under the freedom of information law (although heavily censored for security and financial reasons).
BCLC spokesperson Laura Piva-Babcock said this Lottery Player Protection Review was an information gathering exercise done to summarize the 18 key controls BCLC has in place to protect players: "All of the controls are complete, in place and fully operational. Some controls are noted as 'partially mitigating risk,' which means the control helps to reduce some risk."
Some of the controls noted in the review were put in place following the 2007 ombudsman's report, and, in the years since, BCLC added further ones.
A total of 18 measurements ask the question, "Player Protection Risk Mitigated?"
Seven are marked "Yes." The other 11 are marked only "partially." (See sidebar for all 18 measurements.)
Asked why 11 aspects of the government supported lottery had not been safeguarded from cheating or fraud, Babcock replied, "Like all retail business, the risk of fraud cannot be completely eliminated, but BCLC has put multiple controls in place to considerably reduce the risk. Those controls are continually being tested, and we remain diligent in protecting our players."
'Give everyone a special card': Simonis
In 2007 when the BCLC made reforms in response to the ombudsman's critiques, BCLC's first president Guy Simonis (1985-99) warned this reporter that the issue of retailer fraud could arise again: "I think the danger for the industry is that they've soothed everyone into believing there's been a miraculous change, but it's not so."
This week Simonis told The Tyee that, today as then, the main fault lies elsewhere: "The biggest risk is caused by the damned foolish players. The player should not give their ticket away to someone else to check it! Who in their right mind would hand over a document that could be worth a million dollars to some acne-faced clerk, and say, 'Please check if this is worth a lot of money, while I go off shopping?'
"It's the player's responsibility to say, 'I bought this contract, it could be worth a lot of money, and now I'm going to take the 15 seconds myself to find out if I won or lost.' It's not the state's responsibility to protect such idiots. I feel very strongly about that," said Simonis.
But he proposed what he called a foolproof solution to the fraud problem: "You could give everyone a special card, with their name and address embedded on it -- and when you buy a lotto ticket, the clerk puts the card into the machine. It records your name, and you just wait until you get the cheque at home, and nobody can ever steal it from you. That technology exists, and other countries do it."
'Public needs absolute confidence': Simpson
NDP gaming critic Shane Simpson said the BCLC needs to be more forthcoming about breaches in its system and how people can avoid fraud when playing the lottery.
"Integrity is the cornerstone of the system, and the public needs absolute confidence that the games are played fairly," Simpson told The Tyee. "BCLC works very hard at doing that. I don't expect the government to reduce the risk to zero, because you can't ever do that.
"We don't know exactly how much risk there is, of course, because there can be a difference between reporting failures and actual breaches, and there will always be people who act in an unscrupulous fashion for their own gain. It's not a matter of eliminating it, but how you deal with it," said Simpson.
Eliminate ministry 'conflict' says Simpson
Simpson said oversight of gaming at the ministry level should be restructured to eliminate what he calls "an inherent conflict of interest," given that the BCLC and the gaming enforcement branch both report to Energy and Mines Minister Rich Coleman.
Before the recent cabinet shuffle Coleman, and ex-RCMP officer and former solicitor general, had overseen the B.C. gaming portfolio for over six years, and so was said to be best qualified to keep it. But Simpson says someone else should at least handle watch dogging the lottery corporation. "One minister has both the job of promotion and driving revenues up, and at the same time enforcing a regulatory regime that, in doing its job, might have to impair that revenue generation. People here aren't consciously doing things rightly or wrongly, but this situation is an inherent conflict of interest. BCLC could stay where it is, but the gaming branch should be moved to the solicitor general or finance."
Gaming branch officials did not respond to interview requests, but Energy and Mines Ministry spokesperson Jake Jacobs said that the GPEB works closely with the BCLC.
Every year, GPEB conducts inspections of lottery retailers across the province, checking for compliance with the Gaming Control Act and Regulation, with GPEB's public interest standards and registration requirements, and with BCLC's policies and procedures.
"GPEB's inspections indicate that there is a high compliance level from lottery retailers across B.C.," said Jacobs.
BCLC's pattern of secrecy
Simpson also blasted the BCLC for its secrecy. Of all the 2,500 public bodies covered by B.C.'s Freedom of Information and Protection of Privacy Act, the corporation is proving to be the most obstructionist and litigious.
BCLC's denial of six FOI requests went to hearings before the Information and Privacy Commissioner in the past year, with BCLC claiming various exceptions to the rule that records must be released. They lost every one of those hearings, and in each case, the commissioner's office made an order requiring BCLC to release records. Since 2011, the BCLC has filed appeals in B.C. Supreme Court on half of these orders. The legal costs to all sides will likely add up to hundreds of thousands of dollars.
"BCLC claims they have to keep the records secret because of competitive harms," said Simpson. "That is bogus, because the corporation is a monopoly -- they have no competitors in the legal selling of lottery tickets in B.C. When you don't release information, you raise suspicions."
'They'll never quite fix it'
Babcock said that the May 2007 ombudsman's report on preventing fraud made 23 recommendations to BCLC, all of which have been addressed and/or mitigated through follow up discussions with the ombudsman. BCLC completed over 60 projects to enhance the security and integrity of the lottery retail network.
But former BCLC president Simonis's message is player beware. "The government tries to lower the risks, but they'll never quite fix it. There's not much the BCLC can do if people steal each other's tickets, or give them away, or lose them, or don't bother checking. Just look at the millions of dollars in unclaimed prizes each year -- people simply don't have the wits or the interest to collect that money."