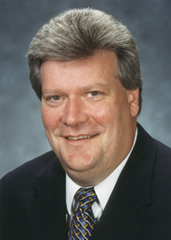 When it comes to privatization, does the British Columbia government know when to say when?
First it contracted Accenture Business Services to take over BC Hydro's back office for $1.45 billion over 10 years in 2003. Later that same year, it sold BC Rail to CN Rail for a billion dollars even though Gordon Campbell promised before he became premier that the railway would remain taxpayer-owned.
Now the BC Liberals are trying to sell the distribution and warehousing of the province's Liquor Distribution Branch, which made an $890.4 million profit according to its 2010-2011 annual report.
There is no shortage of critics of the plan, many tied directly to the liquor industry. But it fits smoothly into the long strategized desires of Exel Logistics, an arm of one of the world's biggest corporations. In fact, a 2009 Exel internal memo portrays such a sell-off in B.C. as its potential gateway to dominating a far larger liquor hauling market.
The common figure in this triple crown of controversial privatizations of public assets? Patrick Kinsella, the veteran political fixer who played kingmaker for Gordon Campbell and queenmaker for Christy Clark.
He was instrumental in bringing Accenture and BC Hydro together. Kinsella was paid $297,000 by BC Rail for strategic advice from 2001 to 2005. And until March 30 Kinsella was registered to lobby for Exel Logistics, which now is considered a frontrunner to get the contract -- even as NDP critic Shane Simpson has called that tendering process "tainted" and urged that the negotiated request for proposals be withdrawn.
But with less than a year to go in their mandate, and after pledging to turn a $968 million deficit into a balanced budget, the B.C. Liberals are moving quickly to sell.
Liquor Distribution Branch general manager Jay Chambers emphasized at a May 9 information meeting for industry that LDB is not a Crown corporation and that industry will not have a seat at the table while the tendering process unfolds. There will be no consultation.
"We're on a very tight timeline," said Chambers, who reports to the minister in charge of the sale, Rich Coleman.
Targeting a publicly owned asset
The story exploded with this reporter's revelation in the May 8 edition of Business in Vancouver of an internal memo, titled "Project Last Spike" sent by Exel vice-president Scott Lyons to his boss, Jim Gehr. In the memo Lyons estimated the B.C. deal would be worth $55 million to $95 million a year and he set as a target a ten-year contract. The company could gross almost $1 billion if it could eventually expand to operate the whole hauling system, the memo calculated.
For at least seven years, Exel has used the services of Kinsella and his right hand man Mark Jiles to promote a new liquor distribution model for B.C. The Oct. 6, 2009, memo, which grew out of a 2008 corporate strategy workshop, is the playbook for winning the prize.
One of the ideal scenarios laid out in the memo by Lyons is convincing the government to award the contract without issuing a request for proposals.
Should the contract go to tender, as is now the case, the memo also contemplated how Exel could "utilize the strong relationship Exel has forged with Rich Coleman to have RFP written in the Exel's favour." (Repeated requests to interview Coleman have been denied. Coleman claimed in Question Period that neither he nor the RFP had been influenced.)
Another option was for Exel to buy ContainerWorld, a nearly half-a-million square foot Richmond warehouse on contract with LDB and owned by BC Liberal supporter Dennis Chrismas. ContainerWorld, said the memo, has a close business relationship with Giorgio Gori, an Italy-based sister company of Exel that, Lyons figured, could be acquired for $24 million.
Whether Exel were to win the bid, or whether Exel were to gain control of ContainerWorld, the memo made it clear that Exel wants a future in which there are no other liquor warehouse operators in B.C. Not even the Brewers' Distribution Limited joint Molson/Labatt venture.
The first of five diagrams at the end of the memo shows the industry as it was in 2009 and basically remains today: LDB warehouses in Vancouver and Kamloops, ContainerWorld and seven other minor warehouses, Exel's Connect Logistics in St. Alberta, Alta., and BDL. The fifth shows only the Exel warehouses in Vancouver and Kamloops and Exel-owned Connect serving all retailers and licensees in both provinces.
The prize is bigger, however, than even B.C. and Alberta. The Canadian wholesale and distribution market for alcohol is worth $3.9 billion.
"This pursuit is consistent with Exel's desire to grow its alcohol beverage distribution business within Canadian provinces and U.S. states where the importation and distribution of beverage alcohol is controlled," says the internal memo.
Exel Logistics: the back story
A decade ago, the world economy had yet to tank, and British logistics company Exel was aggressive in its ambitions.
Exel was born out of the 1999 merger of Ocean and National Freight Corporation. NFC was Prime Minister Margaret Thatcher's first enterprise that she privatized when it was sold to management in 1982.
Exel bought Tibbett and Britten Group in 2004 for $602 million.
In 2005, the German post office Deutsche Post swallowed Exel in a $6.7 billion deal, making Exel the world's biggest third-party logistics concern. Deutsche Post already had the American courier company DHL in its portfolio after buying majority control in 2001. That made Exel a key part of Deutsche Post DHL, which last year reported $65 billion revenue with 420,000 employees around the world. By comparison, the B.C. government projected $43.1 billion revenue this year.
In this province, Exel operated the Summit Logistics warehouse in Burnaby until the end of February 2011 after losing the Canada Safeway contract. Exel laid off 400 Summit workers. Meanwhile, it operates the EV Logistics joint venture with VersaCold in Aldergrove to service Overwaitea Food Group.
The dream of having both sides of Rockies goes back to the 1990s when LDB sought private help under its Agent Restocking Program. ContainerWorld and Tibbett and Britten-owned Connect B.C. were the players. When the government allowed beer agents to store their own product in 2002, Connect lost half of its business and big customers Diageo and Corby's switched to ContainerWorld for lower prices and wages. "Connect B.C. was no longer a viable business and ceased operating," said the memo.
Around the same time, the B.C. government was considering mimicking the Alberta experience and privatizing all stores. The B.C. Government Employees Union (BCGEU) successfully negotiated to keep the public retail chain open, for the most part. LDB remains one of the biggest retailers of any kind in the province with 197 stores, but competes with 672 private stores. There are another 291 winery, brewery and distillery stores, 221 agency stores in rural areas, 12 private wine stores and 11 duty-free shops. Kinsella, coincidentally, was once a Liquor Barn Income Fund trustee and director of Liquor Barn GP Inc., which operates 14 stores as Liquor Depot or Liquor Barn in B.C.
Seven years of hard lobbying
Exel began pushing hard for the business in 2005 under then-Solicitor General John Les. Activity intensified in 2006 and 2007, but the government stubbornly held onto the asset. Then, in fall 2009, Exel mustered its forces.
But first, Exel said it needed to get the BCGEU, which represents 500 warehouse workers, onside. The memo said Jiles cultivated a close relationship with Jeff Fox, a union executive who was NDP president but quit after the 2009 election and retired from the union in 2010. Attempts to reach Fox for comment have been unsuccessful.
It wasn't until 2011, after Clark succeeded in her run for the BC Liberal leadership, that Exel got clear traction. The former deputy premier, who quit and became a radio talk show host, billed herself as an outsider candidate who could save the party. Kinsella gave Clark his backing, while Jiles initially inserted himself in George Abbott's corner.
Coleman, Finance Minister Kevin Falcon, Solicitor General Shirley Bond, ex-Finance Minister Colin Hansen and Les were named as strategic lobbying targets on the Exel lobbying registration. They are also influential members of Treasury Board, the cabinet committee that holds the public purse and will ultimately decide the winning bidder of this RFP.
On December 3, 2011, Premier Clark's agenda shows, she held a rare Saturday meeting with Coleman, whose primary responsibility at the time was energy and mines. It lasted an hour. Two days later, Bond signed a cabinet concept paper about "Liquor Retail and Distribution Model Options."
Early in 2012, LDB general manager Chambers, deputy liquor minister Lori Wanamaker and Liquor Control and Licensing Branch head Karen Ayers huddled to prepare what became the Jan. 18 submission to Treasury Board.
Both reports were finally released May 17 in heavily censored form after a Freedom of Information request. The only written information visible is already available in LDB financial reports. There is no justification visible for the privatization.
Coleman regained the liquor portfolio Feb. 8 when Bond was made justice minister. On Feb. 21, the privatization was announced. The next day, Hansen, Les and Coleman met for reasons not clear.
With the privatization a go, Chambers, Ayers and Wanamaker met March 1 to discuss the "LDB project," just before Chambers briefed Coleman.
The next morning, Chambers had breakfast with suppliers at the Fairmont Hotel Vancouver. Later the same day, ContainerWorld owner Chrismas met with Coleman.
'Protecting our workers': BCGEU president
LDB struck a "distribution model internal working group" that met March 6. Negotiations heated up with the BCGEU. Coleman spoke March 16 with Wanamaker and Lynda Tarras, the head of the Public Service Agency.
BCGEU signed a memorandum of agreement with the government on March 21 for post-privatization job security and early retirements for those who qualified. Coleman spoke a week later with BCGEU president Darryl Walker and negotiator David Vipond. Early in negotiations for a new government-wide master contract, BCGEU had proposed Sunday openings of all government liquor stores to increase revenue by $120 million or more. Walker said government decided it was a deal-breaker in the MOA talks, so the BCGEU let it go.
"Part of the reason that we sat down with the government and put the MOA together is to protect our members, and that is our primary responsibility under our certificates with the (Labour Relations Board)," said Walker.
Walker admitted that since he became president in 2008 that he had met with Jiles, Lyons and Rob Madore, an Exel lobbyist and former general manager of the Alberta operation. Walker insisted it was part of his duty.
"The opportunity to make sure we're representing our members includes meeting with those that are prospective employers or may take over pieces of what our members work in."
'Government rushing this through': beer makers' rep
In urging that the request for proposals to privatize liquor distribution be withdrawn, NDP critic Simpson has raised several interrelated concerns: the Kinsella connection to a company that has pondered influencing both Coleman and the writing of the tendering document.
"We have seen this government try to orchestrate bids in the past with B.C. Rail. The concern is that we are seeing it again with the Liquor Distribution Branch, especially since this is being done with no business case whatsoever," Simpson said May 8 in Question Period. "The process is tainted, and all the bluster in the world from this minister can't change that."
When the concept was included in the Feb. 21 budget, Canadian Foodservices and Restaurant Association vice president Mark von Schellwitz was quick off the mark "applauding" the move in a news release. Von Schellwitz, who personally donated $5,184 to the Liberals since 2005, was a vocal opponent of Campbell's HST and Clark's minimum wage hike, but on this matter he urges faith be put in Coleman and the process because he believes the outcome will help his industry.
Others have declared it a bad deal that will drive up prices and burden taxpayers and consumers. The BCGEU launched a Fight Back campaign to oppose the move and hosted meetings specifically on the issue last week with officials of the National Union of Public and General Employees.
Victoria's Phillips Brewery pays 78 cents a case for LDB. In Alberta, it says it's charged $1.53 per case by Connect Logistics, the Exel-owned company that privatized that province's liquor warehousing and distribution in 1994.
"The government seems to be rushing this through without any regards for small business in British Columbia," said B.C. Craft Brewers' Association chairman Ted Melnyk. "With over 50 breweries and brew pubs we provide real jobs in B.C. cities and towns, and this will have a direct effect on all of us."
The Alliance of Beverage Licensees represents pubs and private retail stores and is a member with CRFA on the Liberal-friendly Coalition of B.C. Business. It says the move will create a private monopoly.
"We're a little perplexed as to why government would want to replicate [Alberta's] model," said ABLE BC executive director Raechelle Williams. "We also are particularly concerned about the lack of transparency and consultation."
Final stretch
When LDB's Chambers and fellow executives hosted their industry information meeting on May 9, attendees included 40 people from trade groups, LDB suppliers, BCGEU and some of the bidders, including "Last Spike" memo author Lyons and ContainerWorld's Chrismas.
The next day, LDB hosted a meeting and site tour for bidders only. Lyons, California-based vice president Greg Foreman and two junior executives based in Edmonton attended from Exel. (Lyons declined an interview request, citing the RFP.)
Both meetings were observed by George Macauley, who is being paid almost $80,000 to act as a "fairness monitor." The resume of the lawyer and economist lists mostly government consulting contracts. According to Public Accounts, he has grossed $1.3 million for Macauley and Associates in the last decade. By contrast before Alberta privatized in 1994, it hired Coopers and Lybrand for an external evaluation of the bids.
Also among the eight companies represented at the bidders' meeting were Schenker of Canada and Kuehne + Nagel. The last time those companies were grouped together with Exel in international media reports was March. The European Commission announced that their corporate relatives were caught in a vast, global price-fixing scheme. Various arms of Germany's DB Schenker and Switzerland's Kuehne + Nagel were fined 34.93 million Euros and 53.6 million Euros, respectively. Deutsche Post DHL companies, including Exel, escaped penalties because they cooperated with the investigation.
Schenker is no stranger to B.C. The company bid to become the Vancouver 2010 Winter Olympics customs clearance and freight forwarding sponsor and supplier after doing the same job at five previous Olympics. But VANOC opted in 2008 for a supply-only deal with Pacific Customs Brokers of Surrey. The independent is privately owned by Glen Todd, who is Kinsella's partner in the most successful horse racing syndicate at Hastings Racecourse.
Kinsella can be found most weekends at Hastings Racecourse. After a homecoming news conference for Kentucky Derby-winning jockey Mario Gutierrez on May 13, I approached the mysterious political fixer and lobbyist, suggesting an interview about horseracing and business. He curtailed his Exel lobbying registration a month before the RFP was issued and claims his contract is up.
"I'm unavailable. . . understand that?" he stated bluntly, but politely.
Where the contest to win B.C.'s liquor distribution and warehousing goes, nobody knows. Bid deadline is June 29 and a shortlist is expected July 20. The RFP said "up to the top three" would be considered in the next stage. Coleman told reporters in an April 30 scrum at the Legislature that the shortlist could be as small as one.