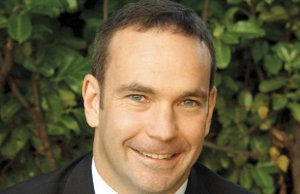 Mounting tension between the provincial government and the BC Teachers' Federation has the teachers' union convinced the government is too biased, rigging the negotiation game against the public sector educators.
But New Westminster's District Parent Advisory Council (DPAC) worries the tables have turned when teachers sit on the district's school board, making decisions the parents' group fears could favour the teachers' union. In response the DPAC has put forward a motion to the BC Coalition of Parent Advisory Councils (BCCPAC) to ensure teachers take a leave of absence from their jobs before they sit on any school boards.
Teacher trustees disagree, however, countering they were elected fair and square, with full transparency regarding their day jobs. And they have bias allegations of their own, pointing out the DPAC's voting process might be misrepresenting the views of parents.
Avoiding conflict of interest
When three teacher trustees were elected to the New Westminster Board of Education last November, Wendy Harris got worried. As president of the city's DPAC, Harris, who was already uncomfortable with the idea of teacher trustees -- long-time New Westminster trustee Michael Ewen is a teacher -- believes it isn't possible to have an impartial board with three teachers sitting on it.
"Employees of any board of education serving as school trustees on another board of education are unable to engage in all levels of decision-making due to potential conflict of interest or perceived bias based on their employment loyalties," Harris wrote in an email to The Tyee.
"The public deserves a full board able to consider all issues collectively to support good decision-making, in the best interests of the electorate unencumbered by outside, undue influence."
Harris cites trustees' inability to participate in disciplinary hearings and terminations of fellow BCTF members or in workshops or meetings held for trustees by the BC Public School Employers' Association (BCPSEA) as examples.
Earlier this month Harris's DPAC held an online vote to put forward a motion at the upcoming BCCPAC annual general meeting April 26-29, requesting government amend the School Act to require employees of any school district to take a leave of absence from their jobs before serving as a trustee. Current regulations allow school board employees to serve on the school boards where they live, but not on the boards that employ them.
The online vote passed, with eight PAC representatives in favour, one opposed, and two abstaining. Seven representatives did not participate.
"Submitting the resolution allows the assembly at the BCCPAC AGM to discuss, debate and vote on the resolution. If the BCCPAC membership votes to approve the resolution, it would be presented as a recommendation to the Ministry of Education for consideration," Harris writes.
"The Ministry of Education may or may not take this advice to redraft legislation to present to the members of the legislature for approval."
The governments of Ontario, Alberta and Prince Edward Island already prevent working teachers from sitting on any school boards, but teachers in Newfoundland and Labrador, Manitoba, Nova Scotia, the Northwest Territories, the Yukon and the English language schools of Quebec follow the same rules as B.C. regarding teacher trustees.
All trustees are biased: Ewen
This isn't the first time a resolution of this kind has been brought forward. In 1994, the BC School Trustees Association presented a motion requesting that anyone working for any board, as well as anyone who had a direct connection with that person, like a spouse, would not be able to sit on a school board.
The motion failed, although all trustees are required to recuse themselves from decisions in which they are biased. The Trustees' Association told The Tyee they currently have no policy on trustee qualifications.
Michael Ewen has recused himself from some discussions during his 32 years on the board: he can no longer serve as the trustee representative to the BC Public School Employers' Association, and when teacher bargaining was on the local level he sat out. After three decades of service, he agrees he's biased, but not in the way Harris says.
"My assumption is that the reason that people go in for being a trustee is that they're biased, because they feel so strongly about providing better services for kids learning that they're prepared to put themselves on the line and deal with the political situation. So I'm certainly biased," says Ewen, who lives in New Westminster but teaches in Surrey.
He dismisses Harris' allegations of his allegiance to the BCTF, saying he's participated in many teacher disciplinary hearings and terminations, and he was vocally opposed, as both a teacher and a trustee, to the 18 per cent wage hike teachers received in the early 1980s.
He says teachers aren't the only school officials with biases, either. In all his years as a trustee, Ewen claims that whatever wage increases teachers received, administrators and BCPSEA employees have received the same amount -- a claim BCPSEA denies -- yet they still participate in teacher wage discussions.
"I think these are honourable people, and I don't think they're doing it just to get themselves the best possible wage increase. But I think that it's nonsense to say these people are okay to do it, but the other people aren't," he says.
DPAC voting process unclear: teacher trustees
New teacher trustee Jonina Campbell estimates she knocked on hundreds of doors when she was campaigning for a trustee seat last fall, and she told everyone she's a teacher in Richmond.
"Everybody was very supportive of the idea of a teacher bringing that sort of insider knowledge and understanding the way the system works, and that that would be an asset," Campbell told The Tyee, adding her children attend school in New Westminster.
She says she could see the allegations of bias if teachers continued to bargain salaries locally, but that practice was ended in the early 1990s by the then-NDP government. Now she says her biases are no greater than any other trustee's.
"It's a fair thing to talk about, but it shouldn't mean that we can't participate because everyone has biases: does your child go to a certain school that might benefit or lose from a decision that's being made? Do you speak another language other than English, and are promoting the advancement of more second language program in this district?" she says.
David Phelan, a Coquitlam teacher who was also voted onto the New Westminster School Board last November, told The Tyee he's being extra cautious to avoid being unfairly biased, going so far as to sit out of the board's first budget meeting because he was unsure if he was breaking rules by participating. His fellow teacher trustees, who he says sought legal advice about the issue, sat in.
Campbell is afraid, however, that Harris may be biased against teacher trustees, and is concerned about the DPAC's voting process, saying three of the four executive members of the parents' council are also their schools' PAC reps, which could give them two votes. The vote was also held a week before a DPAC meeting where it could have been conducted in person, but was held by email with only 24 hours to vote.
Harris denies anyone voted twice, but will not say which schools' PACs voted, which abstained, and which ones didn't respond at all.
All three teacher trustees emphasize, however, that unlike the representatives on the DPAC council, the citizens of New Westminster have voiced their opinion on the issue democratically and that's how it should remain.
"I keep getting reelected. I think that's the criteria: it should be what the voters want, who the voters want. We shouldn't try and promote a political agenda by excluding people," says Ewen.
[Tags: Education.]