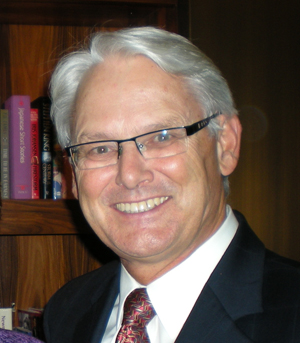 During his decade as premier, Gordon Campbell was criticized as a domineering boss yet applauded for being a voracious reader.
He was neither when it came to supervising the renovations of the Halfmoon Bay vacation house his wife Nancy owns.
In a March 5-published WorkSafeBC investigation of a roofing worker's death, Campbell was declared the prime contractor who "had or should have had knowledge of, and control over, the particular workplace."
Campbell was not on site at 8787 Redrooffs Road when David Lesko, 40, fatally fell on July 4, 2011, nor was he aware that he was prime contractor, the report said. WorkSafeBC blamed an unguarded roof opening and unused fall protection gear.
Lack of fall protection is the leading cause of injury and death among male workers in B.C.
"Every worker who performed roof work on this residence was exposed to the hazard of falling from the structure at some time," said the Nov. 25, 2011 report.
A skylight had been removed from a four-foot by four-foot hole and covered with a sheet of polyethylene tacked by two-inch roofing nails on all four corners. The new skylight had been ordered but was not on site.
After workers returned from lunch at 12:30 p.m., Water Tight Supplies-employed Lesko cut a piece of board to install on the first layer of the new roofing. He stood up and stepped backwards to throw a piece of recovery board into the garbage bin beside the skylight opening.
As he stepped back, his heel or heels struck the frame and he lost balance. He wore a fall protection harness but it was not tied off to an anchor point.
"He fell backwards into the skylight opening, the polyethylene covering gave way, and he landed on the tile floor of the foyer directly below," the report said.
Several of the workers on the roof heard a loud thud, and found Lesko lying 17 feet and 11 inches below. He was unresponsive, on his left side, and directly below the skylight opening.
The general contractor, who was hired by the Campbells to manage the project, was on the ground directly below the roof and cutting materials at the table saw station when Lesko fell.
He called 911.
Precedent for large fine
The report's stated purpose was to identify and communicate findings of the incident "to support future preventative actions by industry and WorkSafeBC.
"Any regulatory compliance activities arising from this incident will be documented separately."
Based on precedent, a fine, if levied, would be substantial.
The Hyatt Regency Vancouver hotel was fined $75,000 on July 29, 2011 for the Dec. 8, 2008 death of a cleaning worker who fell 17 feet from a canopy. WorkSafeBC fined Penfolds Roofing of Vancouver $139,853.51 on Dec. 1, 2011 for failing a Feb. 8, 2011 inspection at a worksite in New Westminster. Two workers were near the edge of an unguarded roof, 19 feet above grade, without fall protection.
[Tags: Labour and Industry.]