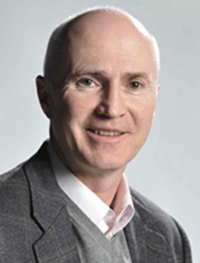 The report on the 2011 Stanley Cup riot was ghost-written by a former Vancouver Sun deputy managing editor who is married to Premier Christy Clark's top aide.
But Stewart Muir said co-chairs John Furlong and Doug Keefe hired him to write, edit and produce the report and he said he did not discuss the contents with his wife, Athana Mentzelopoulos.
"The answer is a flat no, absolutely not," Muir told The Tyee. "You're talking about professional people."
"I was hired by the co-chairs and they had the dealings with external parties. My role was really to produce the document with them and take direction from them."
Co-chairs' 'inquiries' led to hiring Muir
Mentzelopoulos was director general of Consumer Product Safety with Health Canada until Clark hired her in August as deputy minister for corporate priorities.
A bridesmaid at Clark's wedding, Mentzelopoulus was deputy minister of intergovernmental affairs and head of the Public Affairs Bureau under premier Gordon Campbell.
"I did ask John or Doug how they found me, because I was curious to know," Muir said. "John told me that they made some inquiries... the words of John to me were all of those inquiries led to your door, as in my door."
Solicitor General Shirley Bond said the review cost $313,000, including $123,565 for former Nova Scotia deputy attorney general Keefe and $77,750 for VANOC chief executive Furlong. The budget included $70,813 for production of the report, but Muir did not reveal how much he was paid.
'Intense deadline'
"That must contain a lot of other things, it's certainly a vastly larger number than I'm getting," he said. "I've worked probably longer than I expected."
Muir was with the Vancouver Sun from 1995 to 2009 and was managing director of The Canadian Press subsidiary Pagemasters North America until last June. He said the riot review was "probably the most intense, sustained deadline period that I have ever worked on in 25 years of being a journalist."
Muir said the dramatic title, "The Night the City Became a Stadium," was not his idea.
"That was John."