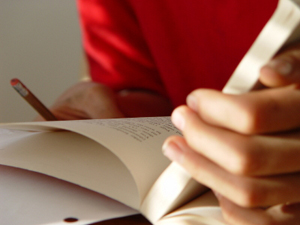 The federal government has made historical strides in relations with Canada's First Nations population, the most recent step being the announcement of a Joint Action Plan with the Assembly of First Nations on Aboriginal education. But if ongoing negotiations over an education funding formula between the government and the First Nations Education Steering Committee here in British Columbia are any indication, the Conservatives may have trouble putting their money where their mouth is.
In 2006, the Government of Canada published legislation that gave First Nations groups in B.C. the right to exercise jurisdiction over education delivered on reserves. Since that time, the Department of Aboriginal Affairs and Northern Development (formerly the Department of Indian and Northern Affairs) has been in negotiations with the First Nations Education Steering Committee (FNESC) over a funding formula.
Though a slow process, Christa Williams, a jurisdiction negotiator for FNESC, thought it was going well until last Christmas when government turned the tables.
"At Christmas time, December 23, Indian and Northern Affairs at that time sent us a letter and changed all the rules around the funding," Williams told The Tyee.
In the letter, the government presented FNESC with three new options: take a funding cut; receive more funding but lose some education jurisdiction to government; or continue to negotiate but with government taking First Nations own-source revenue into account when providing funding for education.
"If a First Nation is generating any amount of revenue, that amount of revenue would be clawed back from the education transfer payments from the department," says Williams, speaking to the own-source revenue option.
"If people who go and have employment and rebuild our economies, that's going to be clawed back from education, so we'll never be getting further ahead. I think that flies in stark contradiction to the commitments that were made on June 8 in the Joint Action Plan."
However in an emailed statement to The Tyee, Aboriginal Affairs Spokesperson Geneviève Guibert says the government sees own-source funding as First Nations working in partnership with the government on education funding.
"The establishment of self-government requires a shared responsibility among the parties to the agreement, with First Nations contributing some of their own revenues, where possible, to cover the cost of education delivery," she wrote.
"This is a national perspective, and it is consistent with the own-source revenue agreements that we have concluded with Tsawwassen First Nation and the Nisga'a Nation. This is also our position in other education self-government negotiations that are currently underway across the country."
'It's like a shell game': Williams
In a meeting with Aboriginal Affairs Minister John Duncan on July 16, the government offered FNESC $30 million in funding over the next two years. Williams admits this sounds like a lot of money, until you subtract the $8 million per year the government is already paying them.
"It's money that's invested by the region to try and bring some amount of comparability between our funding and provincial school funding. So that leaves a total reinvestment of $7 million (per year), and within that some of the existing targeted programs are also being included, leaving us somewhere between $3 and $5 million of actual new money over 130 schools," she says. "It's like a shell game."
Williams says FNESC would like $27 million in new funding per years to bring First Nations schools on par with the funding received by their public school counterparts, which she says receive approximately 25 per cent more funding.
Guibert says funding comparability between the public and First Nations schools is important to the government and needs to be achieved through partnerships with the provincial and First Nations governments.
"Comparability is about making it possible for students to transition without academic penalty between First Nation and provincial schools. It is also about enabling First Nations to deliver a quality education on par with neighbouring publicly funded schools in the same province," she wrote.
"Simply increasing funding for First Nation education without achieving greater comparability between band-operated and provincial school systems will not necessarily lead to comparable outcomes."
Guibert says government is trying to achieve parity by creating a national Panel of Experts with the Assembly of First Nations to work on improving academic outcomes for First Nations children in schools both on and off reserve.
First Nations education unplugged
Despite ongoing negotiations, some funding decisions have already been made. Earlier this year Aboriginal Affairs announced they would no longer be funding internet connectivity for First Nations schools.
This not only threatens to cut kids in remote areas off from connection with an increasingly globalized world, according to Williams, but also prevents students from taking distance education courses or conducting online research.
"We would lose access to online library services, and that's really important, as in the elementary and secondary schools kids are asked to do research. Most of our schools have very, very poor libraries, if they have a library, and so now that, I think, is a basic service that kids are entitled to," she says.
Guibert says government is currently working on a new program to "address the range of connectivity needs of First Nation communities."
"The new approach will be coordinated to help ensure First Nation communities have access to the same level of connectivity and related economic and social development opportunities as other Canadians," she writes.
While schools will be forced to reexamine their budgets in order to afford Internet fees, they'll have to take into account a 15 per cent holdback on targeted programming funds for First Nations education as of April 1. The government announced the holdback earlier this year, citing an uncertainty in funds for First Nations education thanks to the federal election delaying the budget.
"That means that there would be 15 per cent less money available to First Nations schools this year to implement programs such as parent involvement, support for teacher retention and recruitment, for language programming, for some of the literacy programming that we've put into place," says Williams, adding government hasn't said when, if ever, the 15 per cent will be restored.
"As of April, you have existing contracts with teachers that will take you to June, and then you're also in the planning process for the next school year in September, so it makes it really difficult to offer continuing contracts to teachers when you're not sure if that holdback is going to be released or not."
Guibert concedes the government has held back 15 per cent in funds, but emphasizes it isn't a funding cut and will be reinstated eventually. "However, we need to plan to ensure that once released the funds are appropriately directed to emerging priorities and program requirements," she told The Tyee.
Seizing opportunities to influence government
Despite frustration over the funding formula stalemate with the government, Williams thinks it's a positive move for the Assembly of First Nations to work in tandem with the government to improve Aboriginal education.
"I think we have so few opportunities to influence the government of today that (National Chief Shawn Atleo)'s seizing this opportunity and asking First Nations in Canada to make submissions and to articulate our ideas around solutions," she says.
"It's kind of like if you have no other opportunity, and this is a very public one, we're hopeful that we'll be able to have some influence by increasing understanding and sharing more information, providing examples, that sort of thing."
For their part, the Canadian government says they remain committed to improving First Nations education in Canada through both the Joint Action Plan and continued funding negotiations with FNESC, and sees their funding proposals as a solution to the problem.
"Partnerships are the foundation to helping ensure First Nation students on-reserve receive a quality education and have every opportunity to fulfill their academic potential," writes Guibert.
"This new approach seeks to align and strengthen education programs, services, standards and investments between on-reserve and provincial education systems."