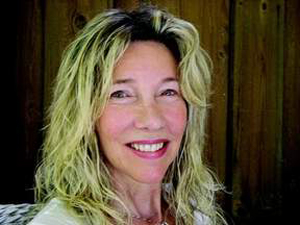 Author Linda McQuaig is speaking Monday at Vancouver's Maritime Labour Centre at a forum on "Inequality: The Biggest Barrier to Sustainability." The Tyee spoke with the co-author of The Trouble With Billionaires on Sunday just before she caught her flight to Vancouver.
Here's what she had to say...
On the key points she will make in her talk:
"First, we've seen a dramatic increase in inequality. Over the past 30 years, all income growth has gone to the top. Middle-class family income has been stuck, while the income growth has been explosive the higher up you go.
"Second, people have been aware of this general trend, but they assume it's the result of technological change, or globalism, or meritocracy -- that unlike the days of inherited wealth, the people at the top have now earned their wealth. In our book, we show that the rich have gained control of the political agenda and rigged the rules.
"Third, we have to understand how damaging this is to society. Even a lot of progressives say we should focus on poverty, because it looks like envy if we criticize the rich. But the evidence of damage is overwhelming: Bad health, bad social outcomes like drugs and teen pregnancy, and a negative impact on the economy. Inequality is a recipe for stagnation and speculation."
On whether inequality is getting more media attention:
"No. It's becoming more extreme but it's incredibly invisible. We heard more about inequality in the 1970s. We have lots of talk on poverty but little on inequality. Debate has virtually disappeared, as if it were a taboo issue."
On the importance of health factors in the inequality debate:
"It's really striking that the key drivers of health and social indicators correlate so closely with inequality. You can map levels of inequality with a wide range of diseases. I like to compare Norway and the U.S., because they have the same per capita GDP. But they have a huge difference in distribution of income; it's more equally spread out in Norway, which has much better health and social outcomes than the U.S."
On the argument that North America's poor are better off than the rich in India:
"What kind of question is that? Poverty is relative. People here may have more dollars than some rich people in the developing countries, but poverty determines one's place in society. Bad health results from stress caused by low status and lack of control over one's life. In the Whitehall studies of 30,000 British civil servants, they found that the executives had fewer heart attacks, and lived longer, than the people at the bottom of the ladder.
"We need to include people as responsible members of their community. Otherwise we lose a level of trust in society. Lack of trust leads to social breakdown, which is extremely costly."
On whether inequality is becoming a serious political issue:
"Eventually it will be, especially if we continue on our present trajectory of the next few years. But what kind of political issue? Will we deal with it in a constructive way, or will it be hijacked by the right, as it was with the Tea Party in the U.S.? The Tea Partiers are feeding on resentment of inequality.
"Education as a solution would take generations. In the book, we argue for a progressive tax system that would redistribute income immediately. At the moment, 59,000 Canadians earn more than $500,000 a year, but they're taxed at the same rate as those making just $128,000 a year. Two new top rates on those 59,000 would bring in an addition $8 billion without affecting anyone else.
"Progressive forces have an attractive issue in inequality if only they pick up on it."
How to catch Linda McQuaig today:
The multi-part, all-day forum has been organized by Langara College Continuing Education together with SPARC B.C., PEERNet, IBEW Local 258, the Social Justice Committee of the Unitarian Church of Vancouver, CUPE B.C. and CUPE Local 15.