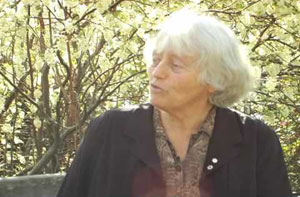 Even before British Columbia NDP leadership candidates headed into an April 2 debate in Vancouver centred on environmental sustainability, observers were noting the role green issues have had in the campaign.
That role provides a contrast both to the recent BC Liberal leadership race and the NDP's own record in the 2009 election.
"They're talking about issues unprompted by us," said Kevin Washbrook, a Conservation Voters of B.C. board member. "Generally I'd say it has a place of prominence in the race. More so than it did in the Liberal race."
CVBC is evaluating Mike Farnworth, Adrian Dix, John Horgan, Nicholas Simons and Dana Larsen's positions and may or may not endorse anyone, but won't have that ready for at least another week, he said.
The group Organizing for Change put a list of questions to all of the leadership candidates in both the Liberal and the NDP races.
"In the Liberal race it was like pulling teeth to get answers to those questions," said provincial OFC lead Lisa Matthaus. Of the Liberals, just Mike de Jong answered, and he did so at the very end of the campaign, she said.
"With the NDP they've all responded, except for Dana Larsen," Matthaus said. And since responding, they've continued to release environmental positions. "It's interesting to see how much more the NDP is making the environment part of the debate among themselves."
'Huge departure' for NDP: Vicky Husband
All the front runners have picked up the environmental banner, said long time environmentalist Vicky Husband, who added she believes John Horgan is the most committed among them.
"We never saw Carole James take a strong stand on an environmental issue," said Husband. Comparing the race to where the NDP was in the last election, she said, "I think it's a huge departure. I think they were on the wrong side, certainly on the carbon tax issue."
While the NDP championed other important environmental issues in the campaign, including re-evaluating run-of-the-river hydro projects, the carbon tax position put them offside with a large part of the environmental community, said Husband, a past conservation chair of the Sierra Club B.C. and a veteran of campaigns to preserve Clayoquot Sound rainforest, the Great Bear rainforest and wild salmon fisheries.
The Pembina Institute's Matt Horne, who was among prominent environmentalists who denounced the NDP's axe-the-tax position in 2009, said the NDP candidates all support keeping the carbon tax, though they would tweak it in various ways to make it work better. "[It] is a significant change from where they were in the last election," he said.
While there's further to go if B.C. is to meet its goals for carbon emission reductions, it's a positive step, he said.
Platform details
John Horgan was the first to release an environmental platform. The Juan de Fuca MLA's long list said he'd expand the carbon tax, invest in transit, pass an Endangered Species Act and protect more old growth forests.
Port Coquitlam MLA Mike Farnworth's environmental platform includes keeping a steady amount of land in the Agricultural Land Reserve, moving salmon farms to closed containment, giving local governments more say on significant projects, restricting raw log exports and planting more trees. He'd keep the carbon tax and extend it to industrial emitters, using it to pay for transit and other green initiatives.
Adrian Dix, who represents Vancouver-Kingsway, would use carbon tax revenues for transit and green infrastructure, invest in the park system and protect endangered species and ecosystems. He'd also recreate Environmental Youth Teams to create jobs for young people doing green work.
Powell River-Sunshine Coast MLA Nicholas Simons would strike a citizens' assembly on climate action, make the B.C. building code greener, stop the development of new coal mines and ban the cosmetic use of pesticides.
Dana Larsen, a former federal NDP candidate and pro-cannabis activist, has sustainability listed as one of the four corners of his platform, along with democracy, social justice and "smart on crime."
"They all have something relatively strong in different areas throughout their platform," said OFC's Matthaus. "I think the last election for the NDP, on the environmental side, was a bit of a wake-up call. They can't take the environmental vote for granted."
Liberals fail to build on record
CVBC's Washbrook said while all the candidates have outlined detailed policies, he particularly likes an idea Simons has floated to create a Citizens' Assembly on climate change. "I personally think that's a good idea to look at," he said. Climate change is an issue that should be non-partisan and would benefit from having a neutral, independent review, he said.
Husband said it's Horgan's record on the environment that sets him apart from others in the NDP race. "He's my MLA, so I got to know him very well over the Western Forests debacle," she said. "He was superb."
Horgan's also had a strong voice on other issues, including raw log exports, power projects and land use planning, she said. "He's shown a very strong environmental bent and sense of responsibility," she said. "If he becomes leader of the opposition, the environment will become a major issue."
Meanwhile, the BC Liberals appear to have abandoned any pretence of having a green agenda.
On the March afternoon when Lieutenant Governor Steven Point swore in Christy Clark as premier of British Columbia, interim NDP leader Dawn Black observed, "Ms. Clark never once mentioned the environment in her victory speech, nor today did she mention the environment."
Nor for that matter had Clark said much about the environment throughout the campaign that saw her chosen leader of the BC Liberal Party, and thus premier of the province.
One of the few times it came up was when Clark called on Stephen Harper's Conservative federal government to take another look at a mining proposal it had rejected because the environmental destruction -- it included draining Fish Lake -- would be too great. She's repeated that call since taking office.
Given the work the BC Liberals have done over the past few years on climate change and energy issues, it was surprising that none of the candidates seemed interested in continuing that legacy, said Pembina's Horne.
"Disappointing. It's hard to say exactly what I expected," he said.
The Liberal candidates could have outlined next steps, but none offered anything to build on the government's record, he said.