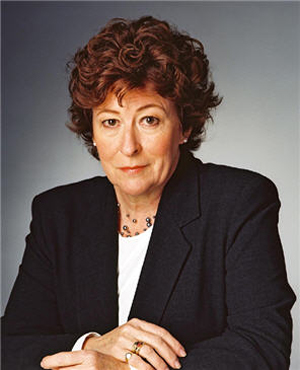 A case filed in a Quebec court against a Canadian mining company is said by human rights advocates to show why Ottawa needs to exert stronger oversight of Canadian-based development projects around the world.
Anvil Mining stands accused of being an accomplice to human rights abuses in Africa in a civil class action suit application filed in Montreal. The application was made Nov. 8 by an association of Congolese citizens, supported by Congo-based British and Canadian human rights groups.
Anvil Mining is accused of providing logistical support for troops of the Democratic Republic of Congo's armed forces in a murderous rampage in the province of Katanga in 2004.
In Oct. 2004 a small and lightly armed group of insurgents marched into the lakeside port of Kilwa, the Congolese village closest to Anvil's Dikulushi copper and silver mine.
According to witnesses interviewed by United Nations investigators and representative of U.K.-based Rights and Accountability in Development (RAID) Anvil representatives provided air transport for the DRC military as it brought in troops and trucks and drivers to facilitate an attack on Kilwa that resulted in over 70 deaths, mainly of unarmed civilians.
According to witnesses and survivors, Anvil trucks were used to transport civilians to sites where they were shot and buried, and to remove looted goods from the area.
"Every day is a struggle to survive and we feel abandoned," said one of the members of the Congolese group launching the class action, Dickay Kunda, whose father was badly beaten and tortured while in military custody. Though released after six months, his father died in Nov. 2009. "We have no option but to turn to the international community for justice."
One of the alleged victims, local police chief Pierre Kunda Musopelo told human rights investigators that:
"When I reached Kilwa I was arrested and beaten. Ademar [a Congolese 62nd Infantry officer] accused me of joining the rebels and said, 'Your fate is sealed, you will be killed.' I was then shut up in a small room with about 48 other people. We were jammed in so tightly no one could move or sit down. It only could hold 10 people. It was hot and we were unable to breathe -- four people died."
"This case is now in Canada because Anvil is a Canadian company, and must be held accountable for any role it played in what were clear and egregious violations of human rights," said Matt Eisenbrandt, legal coordinator of the Canadian Centre for International Justice, one of the NGOs associated with the class action filing.
'Long, hard road'
"It has been a long hard road to justice and we are not there yet," said Georges Kapiamba, vice president of Congolese organization ASADHO, and the main lawyer working with the families of the Kilwa victims and survivors in the Congo. "We sincerely hope the Canadian courts will give the victims the hearing they deserve."
Mining Watch Canada, an NGO monitoring environmental and human rights issues related to mining, has taken an active interest in the killings at Kilwa, and while not a party to the recently filed class action suit, is supportive, the group's outreach co-ordinator Jamie Kneen told The Tyee.
"This case was not well investigated," Kneen said. "Mining firms can easily become Canadian and get tax advantages and little government oversight."
Kneen said that External Affairs responded to complaints about Anvil's involvement in the Congo massacre by convening a roundtable meeting for NGOs and company officials in Ottawa in 2005. No follow up action flowed from the meeting, he said, although NGO representatives with experience in the DRC were aghast to hear Anvil officers describe Colonel Ademar, the Congolese officer accused of leading the Kilwa massacre as "a nice guy."
Kneen said that rights abuses by Canadian firms are growing in severity and frequency.
"Canadian companies may not be the worst offenders," he said, "but that isn't saying much."
Anvil denies responsibility
Despite numerous requests for comment on this and other points, Anvil Mining officers in Canada declined to be interviewed by The Tyee. In an email sent Nov. 19, Robert LaValliere, Anvil's vice president corporate affairs repeated his earlier refusal to comment on the phone and made the point that Anvil was an "Australian-Canadian" mining company with only two full-time employees in Canada. He referred The Tyee to a press release on the company website posted in the wake of the Montreal court filing this month, which reads in part:
"The action is apparently based upon an incident at Kilwa in the northeast part of the Katanga Province of the Democratic Republic of Congo ('DRC'), which occurred in 2004. Over the past several years, the incident and Anvil have been subject to numerous investigations and court proceedings both in and outside the DRC. No findings adverse to Anvil or any of its employees have arisen in respect of the Kilwa incident in any of the foregoing. Anvil has not had the opportunity to review the allegations in detail but intends to defend itself."
On Oct. 18, 2004, Anvil Mining issues a press release that celebrated the return of law and order to its mining territory near Kilwa.
The release read in part:
"Anvil began remobilizing personnel back to the mine yesterday (Oct. 17) via the airstrip at Kilwa and anticipates that operations will resume by tomorrow (Oct. 19). The company is in consultation with the government of the DRC to provide additional security for the mine so that, should such incidents occur again, the company would be able to continue operations." The press release did not report on civilian deaths near Kilwa or on the use of Anvil planes and trucks to support the lethal interventions of the DRC's 62nd Infantry Brigade. There was no mention in the release of any formal requisitioning of these vehicles by the Congo military.
Anvil Mining has denied any culpability in this matter. Eight months after the Kilwa massacres, and after the allegations of company complicity in a massacre surfaced in an Australian investigative TV program, a spokesperson for the firm acknowledged that Anvil planes and trucks were used by the Congolese military in the incident, but insisted that the vehicles were requisitioned by the military, leaving the company no alternative but to cooperate.
Canadian pensions, global mining
Canada is the corporate home for over 70 per cent of the world's mining companies. The mining and minerals manufacturing sector added $35 billion to Canadian GDP in 2009, according to the Mining Association of Canada, and in the same year the sector was reporting over $56 billion invested overseas.
Canadian taxpayers and pension recipients contribute to these impressive numbers for the mining sector. The National Post recently reported that the taxpayer, mainly through Export Development Canada, supports Canadian mining companies to the tune of $20 billion annually through subsidized financing and insurance.
The Canadian Pension Plan Investment Board held $4 million in Anvil Mining stock in 2006, according to the Ottawa Citizen, well after the news broke about the company's alleged involvement in a Congo massacre. And by the end of March 2010, the Canada Pension Plan Investment Board held over $9 million in Anvil stock.
According to Karyn Keenan of the Halifax Initiative, Anvil Mining also received substantial funding through the World Bank's Multilateral Investment Agency.
"MIGA gave Anvil US$13.3 million in political risk insurance. Canada, as you know, is an important donor at the World Bank and sits on its board of directors (the body that approves the provision of loans and political risk insurance to the private sector)," Keenan told The Tyee in an email.
Keenan's research reveals that the Canada Pension Plan Investment Board currently has invested $2.5 billion in Canadian mining firms that operate in developing countries.
Oversight bill defeated in Ottawa
In the same week that the Anvil class action suit was filed, the House of Commons defeated bill C300, a private member's bill designed to monitor abuses committed by Canadian based mining firms and punish such abuse by withdrawing generous support and tax breaks available to Canadian miners.
The Department of Foreign Affairs and International Trade, Industry Canada and Export Development Canada all failed to respond to interview requests before this story was filed. A media spokeswoman for Natural Resources Canada told The Tyee that her office was unaware of NRC providing any support for Canadian mining firms in the Democratic Republic of Congo.
John McKay, the Liberal backbencher who drafted C300, was unwilling to talk to The Tyee about the specific merits of the Kilwa case, but he did say that the fact the Congolese survivors were now in civil court looking for damages illustrated the need for legislative reforms such as his bill. (Liberal leader Michael Ignatieff was not in the House when the final vote on C300 occurred, and had earlier expressed opposition to his caucus member's reform proposals. The bill was narrowly defeated in a 134-140 vote.
"These folks had no place to go for redress, really," said McKay. "I think the Quebec court is likely to say that it has no jurisdiction. While I cannot speak to the allegations about Anvil Mining, the claims of involvement in human rights abuses by a Canadian mining company follows a disturbing pattern."
Industry suppressed report on abuses
In fact, such claims have been documented by researchers funded by a Canadian mining industry body.
In a 2009 report funded by the mining industry trade group Canadian Prospectors and Developers Association, but not released by its sponsors, researchers based at the Canadian Centre for the Study of Resource Conflict suggest that Canadian-based mining firms might well need closer supervision than they currently receive from our federal government. The suppressed study, which was recently made public by Mining Watch Canada shows that Canadian-based mining firms are implicated in four times as many rights and environmental abuse cases as companies from the nearest competing countries, bearing responsibility for one in three of reported incidents.
The case for Canadian supervision and policing of mining firms with Canadian head offices and operations in developing countries where the justice system can be erratic at best is illustrated by the way military courts in the Democratic Republic of Congo handled the killings blamed in part on Anvil Mining.
Only long after Australian TV and international NGOs had brought the killings to light did the DRC government move to try some of the figures allegedly involved at Kilwa. In 2006 military charges were laid against seven Congolese soldiers and three Anvil Mining employees. The trial process was reportedly marked by delay, illicit pressure on witnesses and on prosecutors as well as other irregularities, and concluded in the summer of 2007 by finding all concerned not guilty of war crimes at Kilwa in 2004.
However, four of the accused soldiers were convicted of charges related to a later incident in 2005. Anvil Mining, the military court, opined, was innocent of any wrongdoing.
UN High Commissioner for Human Rights (and former Canadian supreme court justice) Louise Arbour has gone on record as being very skeptical about these findings.
"I am concerned at the court's conclusions that the events in Kilwa were the accidental results of fighting, despite the presence at the trial of substantial eye-witness testimony and material evidence pointing to the commission of serious and deliberate human rights violations," she said in July 2007.