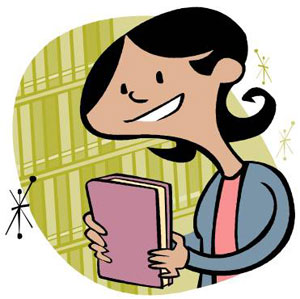 Librarians are being asked to help police kids' events and other gatherings on their premises to make sure the brands of corporations like Coke and McDonald's get exclusive play during the 2010 Olympics.
An internal memo obtained by The Tyee advises Vancouver Public Library branches to protect Olympic sponsors.
"Do not have Pepsi or Dairy Queen sponsor your event," read guidelines sent to VPL branch heads and supervisory staff last fall. "Coke and McDonald's are the Olympic sponsors. If you are planning a kids' event and approaching sponsors, approach McDonald's and not another well-known fast-food outlet."
'Do's and Don'ts'
With less than a month until Vancouver's Games, local branches may decide to join the excitement. They might plan an event linked to the torch relay. Or organize a community celebration.
Just in case, VPL manager of marketing and communications Jean Kavanagh came up with an extensive list of "Do's and Don'ts." It was sent out sometime last October or November, she said.
"As the Games get close it's kind of a reminder to people as they're doing events of some things to keep in mind," she told The Tyee Monday.
The guidelines apply mainly to highly visible gatherings with 30 or more people. Branches are advised to "ensure all equipment/goods meets VANOC's sponsorship brand requirements for things like food, clothing, merchandise."
The rules are very specific. It's fine if a Telus employee agrees to be a speaker at a library-organized event. But staff can't forget Bell is the official sponsor. They should make sure the guest removes his or her Telus jacket, the memo advises.
Tape over other labels
The same care must be taken for audio-visual equipment. The branch should try to get devices made by official sponsor Panasonic. Should staff only be able to find Sony equipment, the solution is simple.
"I would get some tape and put it over the 'Sony,'" Kavanagh said. "Just a little piece of tape."
Other rules help solve potential sponsor dilemmas. "If you are approaching businesses in your area for support and there is a Rona and Home Depot, go to Rona. If there's only a Home Depot don't approach them as Rona is the official sponsor. Try other small businesses," the memo reads.
As The Tyee reported last week, corporate sponsorship is a fundamental reality of the Olympics. Multinational firms spend tens of millions of dollars to market themselves through the Games. Domestic and international sponsorship revenue pays for more than half of VANOC's $1.75 billion operating budget.
When Vancouver won the Games in 2003, it signed agreements with the International Olympic Committee to bolster sponsor rights.
In 2007, the federal government gave VANOC "considerable powers" to protect the Games brand. Local signage legislation led to legal action against the city of Vancouver last fall.
'VANOC did not ask us to do this'
"The Library is a City department and we need to ensure our activities follow the correct protocols as the Host City," Kavanagh wrote in an email Monday morning.
She denied receiving direction from Olympics organizers when she created the VPL guidelines. "This has nothing to do with VANOC," she said later in an interview. "VANOC did not ask us to do this."
Same goes for the city, she added. Kavanagh maintained she relied on her own knowledge and initiative.
"People are just glad to have good information," she said. "You don't want to plan something if there's going to be a major problem."
The Tyee asked if major problems -- for example, a Pepsi-sponsored library event -- would have major consequences.
"You're fishing around for something that's not there," she replied. "We have a very good relationship with VANOC."
City of Vancouver spokesperson Lesli Boldt said she hasn't seen the memo. "I don't think the city advised the library. They have their own sponsorship policy," she said.
Calls to Olympics organizers were not returned by posting time.