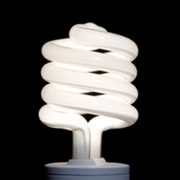 Gordon Campbell says B.C. is going to cut its greenhouse gas emissions by at least a third by 2020.
So how do we reach that target? Where's the best place to cut?
The answer is: everywhere.
"Every part of the economy is going to have to be finding ways of reducing emissions," says Matt Horne, an analyst with the Pembina Institute.
No one's drawn up a detailed road map for reducing greenhouse gas emissions in B.C., says Horne, although he's about to begin a study that aims to do exactly that.
But, he says, reaching Campbell's targets is going to require a wide array of incremental changes, rather than one or two grand schemes.
"I wouldn't say there's any silver bullet," Horne said. "There's no one villain, I guess."
Hints in speech
The throne speech hints at some of the ways the government hopes to reach its targets:
Alternative energy sources will be encouraged;
Cars will be required to run cleaner;
Incentives will be offered for the retrofitting of homes and buildings for greater energy efficiency, and a "green building code" will be developed;
Some 90 per cent of the province's electricity will have to come from clean, renewable sources, and, by 2016, all B.C.-produced electricity will be required to have net zero greenhouse gas emissions;
Greenhouse gas emissions from the oil and gas industry are to drop to 2000 levels by 2016.
There's other stuff about the West Coast "hydrogen highway," the elimination of beehive burners and tax incentives to encourage greener behaviour.
That's actually a lot of detail for a throne speech -- the drone from the throne is traditionally little more than an annual collection of slogans and vague promises along the lines of "your government is really great and it's going to do more great stuff in the future."
Worse culprits
But an effective plan to cut greenhouse gases will have to be both broad and deep. That's because the sources of greenhouse gases in B.C. are, literally, all over the place.
"People talk about the oil and gas sector" as a major source of greenhouse gases, said Horne. "It's big, it's 20 per cent of emissions or so. So we can't leave it behind.
"But we're not going to solve the problems if we just focus on one [sector]."
Transportation, for example, makes up 40 per cent of greenhouse gas emissions in B.C.
But that includes marine transport (four per cent of all GHG emissions), off-road vehicles (six per cent) and planes (two per cent).
Cars and "light-duty gasoline trucks," including pickups, SUVs and vans, make up 16 per cent of all emissions. All forms of road transportation taken together -- cars, SUVs, buses, 18-wheelers, what-have-you -- make up 25 per cent of all GHG emissions in B.C.
In other words, you could eliminate all road travel and still not hit Campbell's 33-per-cent reduction target.
Which is not to say that Campbell's targets are unreachable, or that substantial cuts to greenhouse gases mean economic disaster.
Economic boost?
A study by the California Climate Change Center at the University of California at Berkeley concluded that living up to that state's ambitious climate change targets could produce a net benefit for the state economy, with increased growth and 20,000 new jobs.
Closer to home, the Pembina Institute argued recently before a House of Commons committee that substantial cuts can be made in emissions without substantial economic dislocation if the targets are designed according to different industrial sectors' ability to pay.
Reaching the B.C. targets, then, involves a whole bunch of changes, some of which may seem small on their own. Just like the sources of the emissions, the solutions come from all over.
"There are incremental opportunities all over the place," said Horne.
Some of those opportunities include:
VEHICLES
The throne speech talks about more efficient vehicles and fuels that are less carbon-intensive, which will help.
But, Horne said, the throne speech didn't say much about other important solutions -- using our vehicles less and finding ways of getting around that don't require emissions-spewing vehicles.
Both, he said, are important ways of reaching the targets.
INDUSTRIAL PRACTICES
Intentional and unintentional leaks of greenhouse gases from the oil and gas industry -- what are called "fugitive emissions" -- account for eight per cent of all GHG emissions in B.C.
"How do we change practices so that's not happening?" asked Horne.
There are many technological solutions to industrial emissions, he said.
Just as most British Columbians will have traded in their current cars by 2016, when new auto emissions standards take effect, industry will be routinely updating current technologies over the next decade.
Because such decisions have to be made in any event, Horne said, making them with climate change targets in mind will be that much easier.
HOUSING
There's an array of existing technologies that would reduce emissions in a new home by 30 or 40 per cent, saving owners money over the life of the home, Horne said.
Building with 2x6s instead of 2x4s so that walls are deeper, with room for more insulation. More efficient furnaces. More efficient windows. Heat recovery ventilators that blow out stale, moist air and bring in fresh air that's heated by energy captured from the outgoing air.
"None of those are futuristic technologies," said Horne. "We're using them in lots of places around the province. They're just not standard practice."
These home technologies are more expensive, however -- Horne estimates the cost at between $3,000 and $5,000 per home.
Which, in terms of the overall cost of a new home is a relatively small amount. And over the life of a home, the investment will repay itself in lower energy bills.
Still, today there's no incentive for builders to incorporate these features.
"I think without building codes or strong incentives to get there, it's not going to just happen on its own," Horne said.
Time for carbon tax?
Similarly, the province needs to send clear signals, either through a carbon tax or a legislated cap on emissions, Horne said. And while any effective policy will have to incorporate a wide range of specific actions, those actions will have to be co-ordinated.
"For example, if we make vehicles more efficient but we continue to drive vehicles more and drive them further on a daily basis, we basically undo all the benefit we have created by making them more efficient."
Other jurisdictions, including Quebec and California, have put together climate change plans that B.C. will probably study.
The federal government's National Roundtable on the Environment and the Economy drew up an outline of a climate change strategy that covers 31 different sectors.
Matt Price of the Conservation Voters of B.C. has one final piece of advice for the Campbell government.
"The first step in getting out of a hole is to stop digging," he said. "So the first thing they need to do is cancel the Port Mann bridge twinning.
"Why would you actually go deeper into the hole that you're trying to crawl out of?"
Related Tyee stories: