The NPA's Quirky Conservatives
Candidates explain their dirty joking, shopping injuries, and more.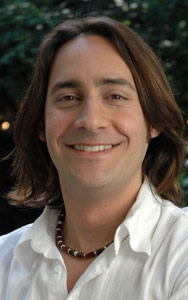 Question: What happens when you get an X-rated comedian, a free-swinging radio host and a former actress with a history of debilitating shopping accidents together in a room?
Answer: An NPA council candidate strategy meeting.
The NPA was built to be Vancouver's conservative establishment party, but its slate this election threatens to take on a tinge of Jerry Springer, as colourful factoids emerge about Ronald Leung, a former radio personality, Patrick Maliha, a professional comedian and Elizabeth Ball, a Vancouver theatre arts maven.
NPA opponents are only too happy to shove those candidates' controversial resumes at the media. "They look like massive walking political targets," Jim Green's campaign planner Mike Magee, told The Tyee. "The NPA is having a hard time controlling these guys."
'I like to swear'
What was NPA brass thinking when they assembled this slate? NPA communications coordinator Jason Lesage said the NPA board and candidate committee members sit down to vet potential candidates and the party leadership stands by their choices this year.
Patrick Maliha freely admits to putting on triple-x comedy nights in the past and sees no contradiction in joining Vancouver's establishment party. He points out that underneath the dirty talk in his shows, he deals with serious issues, like Lenny Bruce or Chris Rock.
"Yes, I do a lot of dark, nasty, dirty shows," Maliha said. "I like to swear and talk about dirty subject matter. I'm dirty, but I'm dirty to get people listening."
Maliha styles himself as a citizen-politician who knows the street life, having lived in a roach-infested "bad part of town" in Ottawa 15 years ago.
"Do I have an addictive personality?" Maliha asks. "Yes. At the time, I lived to excess, but I had my epiphany. You figure out how not to be shackled by your excess. I'm running now in Vancouver to help out the Patrick Malihas of 15 years ago."
Maliha says the COPE lead council cares about the DTES, but its implementation of the four pillars were more idealistic than practical.
"Harm reduction is a good theory," Maliha said. "That's why these things are called theories and not realities. You can't just wave a magic wand and say these people will be cured now by putting more social housing in and a needle exchange. You have to have more officers on the street, and more focus on treatment and education."
All seriousness aside, does he have jokes about the current campaign?
"Oh I don't want to be cruel," Maliha says. "I'd never say something like Jim Green has an uncanny resemblance to Jabba the Hut. I'd never say that they call him Jimmy the Hut. Never."
Head injuries
Elizabeth Ball is also focusing on adjusting the four pillars, saying her experience with youth programs and education will help her keep kids off the drugs.
But she's had to answer whether she can focus mentally and stand up to the demanding life of a city councillor, after a history of injuries and shopping accidents cancelled her theatre career.
Ball was awarded $330,000 from the Gap in B.C. Supreme Court for damages suffered when a mannequin fell on her in a Vancouver store. Previous to her 1996 Gap mishap, Ball was knocked out cold and suffered headaches and neck spasms when a chandelier dropped on her in lighting store in 1991.
In court documents from Ball's 2001 civil trial against the Gap, the judge reasons, based on medical evidence, it is unlikely Ball will be able to return to work and thus deserves the large cash award.
"Given her age and lack of training and experience it is also unlikely that she will be able to find other employment," writes Madam Justice Ross. "Unfortunately, I think that it is likely that the plaintiff will be permanently unable to work." Gap appealed, but the ruling was upheld in 2002.
Ball says she has overcome cognitive damage through working with therapists and adds she thinks it's sad her critics would rather question her mental faculties than celebrate her rehabilitation efforts. She thinks voters will sympathize with her comeback and put her in a category with the likes of disability conquerors such as Sam Sullivan and COPE's Tim Louis.
"You have to remember, it happened approximately ten years ago," Ball said. "Time heals a lot of things. Doctors can make their predictions, but sometimes people overcome them with amazing efforts."
Asked whether the odds of being injured twice in freak shopping accidents might lead anyone to question her credibility, she is more than slightly taken aback.
"Accidents happen in life," Ball said. "I can't imagine anyone questioning that. And I have been through two trials, with two brilliant judges."
Ball says instead of focusing on harm reduction at the end of the four pillar process, she will be able to bolster prevention because of her expertise in helping young lives.
"I think we need to invest in young people," Ball said. "I can't quote stats off the top of my head, but they are out there. Every dollar you invest in youth pays off,"
Anti-gay remarks?
There there is NPA candidate Ronald Leung, who is said by a former NPA councillor, to be biased against gay people.
The Tyee repeatedly tried to contact Leung through the NPA office to talk about former NPA councillor Alan Herbert's recent claims that he is against same-sex marriage, but Leung didn't respond.
Herbert, an openly gay man who says his NPA relations soured after a bitter caucus scuffle over granting a liquor license to a gay pub, told The Tyee he confronted Leung about gay issues at a recent fundraising party at the Four Seasons Hotel.
According to Herbert, on same-sex marriage questions, Leung told him marriage is between a man and a woman only, and emphatically said he'd never been to a gay pride parade and would not go in the future.
"When I was walking away he shouted after me, 'You are close-minded'", said Herbert. "I'm asking the NPA to remove him."
Leung, a former Fairchild Radio producer and host with a large Cantonese-speaking listenership, has said he could not remember what views about gays he might have expressed on the air. "I don't know what I said during those debate programs in my radio job," Leung told 24Hours. "I'm not working with the radio any more. And I don't think my personal point of view on this issue has any relation to my job as a city councilor,"
Sullivan defended Leung saying he'd never heard any homophobic remarks from him, and called him "very aware and fair-minded."
The NPA's Lesage also answered for Leung.
"I know he is portrayed as a right wing extremist guy, but he goes on record saying he goes along with all Canada's (marriage) laws and would support all cultural events, including the pride parade."
Lesage added Ball was very candid about her past injuries in the NPA's candidate selection process, and Maliha's comedy isn't for children, but is not a problem for the NPA's image.
"This is a new generation of leaders, we are not an old stodgy party," Lesage said.
Or in Maliha's words, "This is the new NPA. It means newer people accepted."
Sam Cooper is reporting on election and other issues for The Tyee.
comments powered by

Disqus