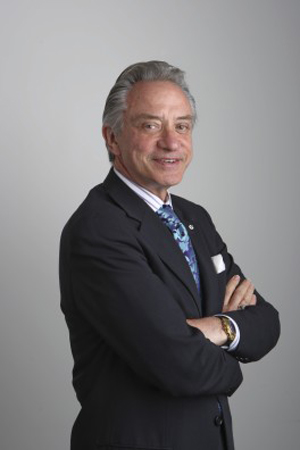 When it comes to explaining why something as abstract as "local journalism" matters, I have two words: Grenfell Tower.
That's the name of the British public housing complex that went up in flames June 14, killing 79, injuring dozens, and destroying 151 homes. Police are still investigating and may yet recommend manslaughter charges.
News reports on the accident revealed that it was less an accident than a well-known inevitability. Volunteer bloggers — those so-called citizen journalists who were once said to be the saviours of local news — had posted warnings about the increasingly decrepit social housing complex.
But as British journalists have been discussing, without a community newspaper to pick up on their concerns, investigate them and publish professional news stories for a broader audience, no pressure was put on local government to make repairs.
That's because Britain's newspapers, like most North American ones, have tried to maintain their once fat profit margins by doing anything other than local news reporting. They have gone global and generic in a bid for traffic. They fill the news hole with native advertising, sponsored stories, advertiser-driven content, clickbait, opinionating, top 10 lists.... There is lots of content that makes publishers money or reduces their costs and attracts more eyeballs than dry stories about city council doings.
"The shallow wisdom of digital editors is often that when nobody reads your story, you are doing it wrong," writes Columbia University journalism professor Emily Bell, in the Guardian. "But the stories worth covering that nobody reads are the fabric of the public record."
Bell just sketched out the fundamental problem for the business side of journalism everywhere. The most important stories are not necessarily the most exciting ones. And newspapers are a business. They need to attract readers they can sell to advertisers.
It's a conundrum and in Canada, the Powers That Be have been cooking up solutions to exactly this problem. Liberal MP Hedy Fry's Standing Committee on Canadian Heritage listened to what the industry wants and released a report of its findings earlier this month, Disruption: Change and Churning in Canada's Media Landscape. And last winter, the Public Policy Forum released The Shattered Mirror, another look at what the industry wants.
The latter has inspired Canada's newspaper association, News Media Canada, to propose a Canadian Journalism Fund that would take existing government support, such as the $75-million Periodical Fund, and add some additional dough to establish a $350-million fund to support civic news reporting.
That might seem reasonable until you realize that Paul Godfrey, CEO of Postmedia, made $1.7 million last year and his bonus was $900,000, while he laid off editorial staff across the chain. Four other executives also receive six figure bonuses that combined could have funded about 20 reporters. And who knows how much managers of privately owned corporations like the Thomson family's Globe and Mail are raking in?
Surprisingly, the public seems largely unconcerned about subsidizing the rich, while the bid for funding is getting opposition from some unlikely quarters.
The National Post's Andrew Coyne is hilariously outspoken in his assessment of the subsidy proposal.
"This is not a case of market failure, but industry failure," Coyne writes, dismissing the publishers who cast themselves as victims of the Internet. "Nothing whatever prevents readers from buying what we are selling. There is only our own proven incompetence at providing a product worth paying for."
To be fair, you have to give the nation's largest newspaper chain props for letting their leading columnist say what the rest of us were thinking.
Coyne also argues that subsidizing newspapers will kill what little incentive they have left to compete. Since concentration of ownership in 1980, circulation has been in decline due to them cheapening the product. By the time consumer broadband came along, around 2002, what remained of the newspaper audience was chomping to get something better.
Of course, we actually ended up with something worse — propagandists, self-promoters and shills. But that's another column.
To sell the public on the subsidies scheme, News Media Canada has chosen the one guy who might be able to do it. The chair of the board, Bob Cox, is also the publisher of the independent Winnipeg Free Press, which has been fighting the good fight. The Freep still does a (relatively) good job of covering the community and has hung on to its audience better than most. One example of their commitment to serving readers: the paper still has a full-time theatre critic in the arts-loving city of about 800,000.
It also has a mix of revenue streams, including a paywall with a few free articles coupled with a micro-payments system for occasional readers like me.
On a Canadaland podcast, Cox made the argument that, as we're reinventing newspapers for the digital age, we shouldn't throw out the baby with the bathwater. And I think that's true of his newspaper. The Freep baby is still a lively little delight. But is that true of places like the publicly traded Toronto Star, where they're throttling the baby themselves?
Two years ago, they launched a $23 million tablet-only app despite all the market research showing tablet sales were in decline. The executives who launched the project are still being paid six and seven figure salaries and bonuses while the 30 journalists involved just lost their jobs.
Editor Michael Cooke's conclusion? It's all good!
"Truth is we learned a lot, and that is what the digital world is all about as we move forward," Cooke wrote in a memo to staff.
Hey, if he wants to run the company like that, it's his shareholders' business. But why should the public be expected to enable such cavalier management?
Still, Coyne believes that the "fix is in" on government newspaper subsidies, and I'm inclined to agree. As it stands, the News Media Canada proposal is a convoluted mess that attempts to define who gets subsidies in a way that excludes innovators.
And let's not whitewash this: it's disingenuous for the industry to argue that government should subsidize the salaries of their journalists by as much as a third, while their executives continue to earn fat paycheques.
But Cox told the Canadaland podcast that their proposal is a work-in-progress and they're open to suggestions. So I'm taking him at his word and working up a counter-proposal.
Adopt the Canada Council model of peer review. Arts grants are awarded based on juries of artists agreeing which work is worth funding. Newspaper subsidies should be awarded by juries of journalists.
Exclude publicly traded newspapers from applying for subsidies. Executives in those companies are legally obligated to put the interests of the investors first. The fact that newspapers are arguing they can't do good journalism without government largesse tells us that there is no business case to be made for civic reporting. So if they want to continue as publicly traded entities, and give their managers million-dollar paydays, let them figure out how to be profitable on their own.
To be eligible for subsidies, management compensation has to be tied to workers' salaries. So perhaps the first thing this new Canada Council for Journalism should do is work out an executive compensation formula. The senior executives can make no more than, say, five times what the lowest paid employee makes.
Require outlets receiving subsidies to adhere to a Code of Ethics and have a board-of-review to hear complaints. If they want to fund reporters with conflicts-of-interest, or unlabelled advertorial, or columnists who plagiarize, that's their business. But citizens who rejected those newspapers in the marketplace, because of their dodgy ethical standards, shouldn't have to subsidize them via taxes.
I'm just warming up. And I'm sure a few of you have some views too.
You can send them to Bob Cox, who can be reached at info@newsmediacanada.ca. For good measure, send your thoughts to the Minister of Canadian Heritage too, Melanie.Joly@parl.gc.ca.
© Shannon Rupp. For permission to reprint this article please contact the author: shannon(at)shannonrupp.com.