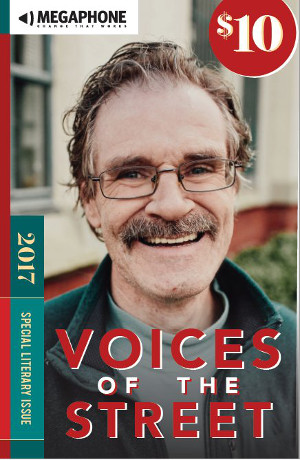 When I completed my undergraduate degree in 2014, I felt like my life was full of possibilities and I couldn't wait to put school behind me. As it turns out, this sense of excitement lasted only a fleeting moment, before I was thrust into the reality of trying to find a job.
For months I searched and came up empty-handed. I ended up spending a year working a few retail gigs before deciding to go back to school and pursue my Master of Journalism degree at the University of British Columbia.
I graduated from the Master's program in April, where I was promptly met with the crushing realization that I was back in the same place as 2014 — educated and unemployed.
For the past month, the anxiety and stress of finding a meaningful job during a time when journalism is rapidly changing has often been overwhelming. I've spent many days trawling the internet for job postings, only to admit defeat after a few hours and spiral into a state of self-doubt. There have also been many restless evenings, where I wake up wondering if I made the right career choice and contemplate what the next steps in my job search should be.
Last night I took a break from it all and attended Megaphone's Voices of the Street event. For those who haven't heard of Megaphone, it's a magazine sold on the streets of Vancouver and Victoria by low-income and homeless people, and features stories from vendors and members of the Downtown Eastside community. Before last night I'd only read one issue (last year a vendor passionately told me about the magazine when I passed by him on the street, and I figured I could spend the two bucks to support him).
The event saw eight contributors share their pieces, which were published in the magazine's seventh annual literary edition. Here were people, many of whom live in Canada's poorest postal code, reading their stories about addiction, love, and personal growth. Tears were shed and nerves overcome as the readers shared some of their most intimate feelings and experiences. Moments were taken to remember the many contributors, vendors, and friends who lost their lives during the worst year of drug overdoses this province has ever seen.
As I listened to these stories, I thought about how one small publication has changed the lives of many British Columbians by giving them a platform to express themselves. These contributors may not have gone to journalism school and may not have many subscriptions to "well-respected" publications, yet they are doing journalism in its rawest and truest form.
In a time where some of the biggest newsrooms in the country are reporting click-bait stories and presenting ridiculous notions like appropriation prizes, here were real people doing real journalism. Right now my path feels uncertain, but this group of people gave me hope, and reminded me of why I became a journalist — to tell stories that matter, and to give a voice to those that are often left unheard.
Below, a poem from Megaphone's 7th annual literary edition, Voices of the Street. Courtesy of Megaphone Magazine.
Dead to the World
By Yishi Going
I'm more than just a digit that you fit into your budget
I'm more than just a number that's projected on a sheet
I'm more than just a fraction for the figures you come up with
I'm more than a statistic for the records that you keep
I'm a person just like you, but nobody seems to care
I was standing on the corner, and you barely saw me there
When I asked you, "Would you please have a dollar you could spare?"
You just tossed me down a quarter, and said, "Call someone who cares"
I was lost and in despair feeling hungry with no food
When you threw me a few peanuts, like to a monkey at the zoo
I had finally hit rock bottom, and it made me want to use
But that's someone else's problem, so it didn't bother you
I had nothing left to lose by the time I found the drugs
My dealer said a friend just died, that's another down this month
The death toll just keeps rising, but it isn't adding up
Why can't we count on them, when they keep on counting us?
I think I've had enough, I'm tired of being sick
This life has left me broken, that's why I need my fix
But these so-called "human beings" just act like I don't exist
I am every single person of this plight called homelessness
When I finally called it quits, you just sat and watched me die
Overdosed outside your condo, as you laughed and walked on by
And it makes me wonder why, you would leave me there to suffer?
But the sad thing is to you... I was just another number.