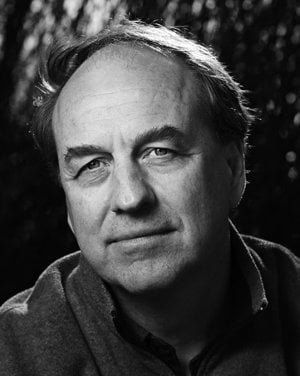 British Columbia Green Party MLA Andrew Weaver has won a libel decision against the National Post and four of its staff, he said on his Facebook page today.
"I am absolutely thrilled with today's BC Supreme Court judgment in my libel case against the National Post, Terence Corcoran, Peter Foster, Kevin Libin and Gordon Fisher," Weaver wrote.
Fisher is the president of National Post Inc. and publisher of the paper, Corcoran is the editor of the Financial Post and a columnist for the National Post, and Libin and Foster are National Post columnists.
Weaver launched the lawsuit in relation to articles by Foster on December 9, 2009 ("Weaver's Web"), Corcoran on December 10, 2009 ("Weaver's Web II") and January 27, 2010 ("Climate Agency going up in flames"), and Libin on February 2, 2010 ("So much for pure science"), according to an announcement from the time.
"I initiated the lawsuit in April 2010 after the National Post refused to retract a number of articles that attributed to me statements I never made, accused me of things I never did, and attacked me for views I never held," Weaver wrote on his personal Facebook page.
"I felt I had to take this matter to court to clear my name and correct the public record. This judgment does precisely that."
Weaver wrote on Facebook that he is looking forward to the defendants publishing a complete retraction of the articles and removing them from electronic databases, as well as withdrawing consent that has allowed other publications to re-publish them.
Justice Emily Burke said in her Feb. 5, 2015 Reasons for Judgment that the articles had defamed Weaver, though they did not constitute malice.
"The plaintiff's integrity and credibility as a professor and scientist was called into question, thereby damaging his personal and scientific reputation," Burke wrote.
"I conclude the defendants have been careless or indifferent to the accuracy of the facts," she wrote. "As evident from the testimony of the defendants, they were more interested in espousing a particular view than assessing the accuracy of the facts."
Burke awarded Weaver $50,000 in general damages, ordered the articles be removed from the National Post's website and electronic databases, and required the paper to print a retraction as agreed to by Weaver.
Before entering politics in the 2013 provincial election, when he became the first Green Party candidate elected as an MLA and represents Oak Bay-Gordon Head, Weaver worked as a climate scientist at the University of Victoria and was a lead author of United Nations Intergovernmental Panel on Climate Change assessments.
He recently announced he plans to seek the leadership of the provincial Green Party ahead of the 2017 election.
Neither Weaver nor a spokesperson for Postmedia, which owns the National Post, responded immediately to phone calls Friday.
With files from David P. Ball.