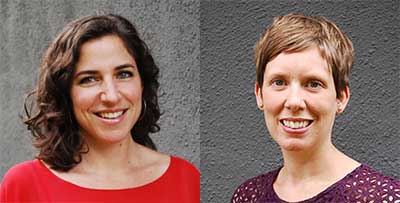 If you thought people have become unwilling to read anything longer than 140 characters, #wowareyouwrong.
Far from dead, books are evolving in exciting directions, and two experts in the new publishing, Jesse Finkelstein and Trena White, can teach you what you need to have your best chance at creating your own best-seller.
Their Tyee Master Class -- geared for writers, journalists, entrepreneurs, consultants, thought leaders, editors and organizations with stories to tell -- happens this Saturday, Nov. 30, and there are still a few spots left.
Jesse and Trena are the founders of Page Two, a company that helps non-fiction authors navigate all of their options for publication, and helps organizations with their publishing activities. They have 30 years of combined experience in book publishing. They worked together on the management team at D&M Publishers Inc., which at the time was Canada's leading independent book publisher, providing leadership to a staff of 40 people and strategic guidance in all areas of the business, including corporate and digital publishing.
Knowing that so many readers of The Tyee are interested in where digital publishing is going, we put a few questions to the duo. Here are the answers they emailed back:
Why are you two so optimistic about book publishing?
"This is a fascinating period in book publishing, because technological changes have cracked open all kinds of new ways for authors and publishers to create books and reach readers. The pace of change in this realm is dizzying right now, so no, books are not dead. Far from it. Canadians are reading as much as ever, and books remain their preferred form of reading material, whether print or digital."
Is there some new form emerging thanks to digital self-publishing?
"Digital shorts are becoming quite popular, like those published by Byliner or on Kindle Singles. They're often about 10,000 to 20,000 words -- up to a quarter the length of a standard print book and longer than a feature-length magazine article. We're also seeing writers experiment with serial ebooks, releasing a chapter at a time. There are some companies doing really exciting digital storytelling that melds a strong narrative with an interactive experience. B.C.'s own Loud Crow did that with its Charlie Brown Christmas app, for example. It's much more than an enhanced ebook. Those are the new forms we're seeing now, but this landscape changes very quickly."
What are the skills you need to not only write a book, but then self-publish it successfully?
"Writing a book requires immense creative focus and commitment, and then once you've written it, the ability to look at your work with a critical eye. The most successful self-publishers have an entrepreneurial spirit and are comfortable engaging their communities to spread the word. You can't just throw an ebook out there, sit back, and expect sales to build."
Are there any categories of self-published books that do particularly well?
"Genre fiction does very well, and non-fiction with a clear hook or that targets a niche audience."
If that's got you thinking you have an ebook in you, this Saturday Jesse Finkelstein and Trena White will help you navigate the constantly shifting self-publishing landscape. They'll explain how to decide whether you should self-publish or not, what you can expect to earn from self-publishing versus a traditional book deal with a publisher, how much it costs to self-publish, how to make sure you get the best distribution deal possible, and how to increase your sales as a self-publisher. They'll also unravel the mysteries around digital publishing and provide tools and strategies to help you understand the new vocabulary of ePUBs, Mobi and POD. You'll come away ready to make informed, strategic decisions about your publishing project.
Find out more, and enrol
This is the final Tyee Master Class of our fall season. To find out more about "The New Publishing: Digital & Self-publishing in the DIY Era" and register, click here.