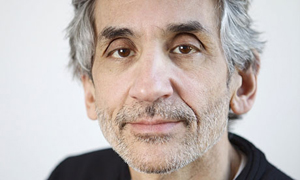 It's the million-dollar question: is there a sustainable business model out there that can save the news biz?
Commercial news outlets have been grasping at straws trying to come up with answers for the better part of a decade. Last week, the Washington Post joined the likes of Forbes, The Atlantic, Buzzfeed and others and embraced what some argue is the new best-hope to restore falling revenues: "native advertising."
Also known as sponsored or branded content, you'll likely be hearing reference to the odd-named practice more and more, as commercial publications seek to respond to the explosion of content marketing in the advertising world.
Empowered by digital tools, almost anyone -- academics, bloggers, celebrities, brands -- can now produce and publish content online. Brands have a lot of money at their disposal and are taking the opportunity to communicate directly with consumers, and tell their own "stories" through the analytics-rich, impact-measurable medium of online content.
Behemoths like Coca-Cola and small fashion outlets like WESC now invest heavily in content marketing, hiring journalists to create their own quasi-media companies with magazines and websites filled with "brand journalism." Using their social media streams, brands can also distribute their content through channels that rival and even trump the reach of many news websites.
If you can't beat em, join em?
Commercial news outlets now compete directly with brands for ad-spend that was once their exclusive purview and thus must play in the content marketing game if they want stay afloat.
News outlets retain a major selling point to advertisers -- the reputational capital they have built with loyal readers means advertisers can run their content in a credible venue alongside content that brings legitimacy. From this perspective, it makes the move to native ads a no-brainer.
Lewis DVorkin is chief product officer of Forbes Media. He argues that all news outlets will eventually come to terms with the inadequacy of their standard digital ad offerings.
Savvy brands no longer want to be "intrusive or disruptive side shows" to the editorial main event. "That's right," he writes, "cordoned off banners, boxes, buttons and video pre-rolls are not enough. Nor is just clicking. Marketers want their content read, discussed and shared -- just like stories by reporters."
DVorkin is part of a growing chorus critical of journalists for their ignorance of native advertising.
But for hard-nosed journalists and so-called journalism purists, it's difficult to see how these native ads differ from the much maligned advertorials that have crept ever more prominently into newspapers over the preceding decades.
Like advertorials, they are intended to blend seamlessly with "normal" editorial content, thereby misleading many readers by design.
Proponents of native ads like DVorkin concede that transparent labeling is necessary.
But they reject the notion that they are merely advertorials, absent any substantive qualities that are worthwhile for readers. If done right, they argue, native ads provide relevant expertise, compelling perspective and engaging stories that rise or fall by the same standard any piece of content does -- whether or not it is interesting to the reader.
Blurring the line
Earlier this year, The Atlantic failed miserably to pass that test when it published a native ad paid for by The Church of Scientology; the puff-piece set off a firestorm of criticism from Atlantic readers and contributors alike.
Thus while still in their nascence and relatively unknown to the public, native ads have attracted high-profile critics; those like superstar blogger Andrew Sullivan who worries that they threaten to destroy the integrity of what they were ostensibly created to save.
Appreciative of the situation news organizations find themselves in financially, Chris Anderson is more understanding of what's pushed news outlets towards native ads. He is an assistant professor in the Department of Media Culture at CUNY and one of three authors of an influential report published at the end of 2012 entitled "Post-Industrial Journalism: Adapting to the Present."
The flip side to experimenting with these new ad schemes, he cautions, is news outlets must calculate "whether the risk is worth the reward."
"While you try everything to survive, you don't want in the process to destroy the cultural and social capital that you've accumulated." The only way the native ad model can really work, he says, is if news organizations aggressively blur the lines between commercial and public interest: "Otherwise why would an advertiser pay for it?"
Journalism scholars like Anderson are not the only ones concerned that brand sponsored content relies on tricking readers. The FCC recently issued new guidelines to encourage better disclosure in online ads. It's not yet clear how this will impact native ads and other advertiser sponsored digital content but it's clear that consumer protection advocates are watching.
Google too fired a warning shot at news outlets several weeks ago, threatening to retaliate directly against any websites that sell sponsored links or entire advertorial pages that contain embedded links that pass PageRank.
For now, Google's seemingly civic-minded gate-keeping is limited to the monitoring of sponsored links. But one can imagine what damage Google could do to a news organization -- dropping them pages deep in Google search, or removing them permanently from being featured on the front page of massive traffic generator Google News -- if they decide to clamp down on the production of sponsored content itself.
Google refused to answer questions from this reporter about whether it is indeed moving in that direction. But with its own interests in keeping a stranglehold on the online-ad environment, news outlets would be foolish to discount the possibility.
Process matters
Interventions from the FCC and Google aside, Anderson doubts that native ads will do anything more than generate "pennies on dollars" in terms of what it costs to maintain the status quo.
"Whatever you come up with as a revenue stream, the money available to news organizations to do accountability journalism is going to be less in the early twenty first century than it was in the late twentieth century. Period." News institutions are going to be smaller operations moving forward.
But Anderson is concerned that the endless wrangling over business models distracts news organizations from a more pressing imperative -- to meaningfully adapt their production processes to the realities of the digital age. Fixated on their bottom line and on preserving the shape of an industry that no longer exists, Anderson fears they are destined to fail and to reduce the quality of the journalism provided to the public in the process.
The "Post-Industrial Journalism" report is filled with insights for journalists and change-adverse institution on how to re-imagine journalism in a digital age where the linear process of producing a final news product everyday is obsolete; where audiences are no longer passive consumers but themselves networked producers; where information is abundant, but ill understood and inaccessible to the general public.
"The entire news production process needs some serious re-thinking. [We] must take apart this idea that news is an industrial process that operates like an assembly line."
Part of what the report envisions are organizations that rely more on collaboration with other journalistic institutions, that re-orient the workflow of their journalist's to be more in-tune with the flexible, iterative and reusable nature of the digital content, and which embrace crowdsourcing, open-data mining, and other strategies that optimize the use of digital tools.
The need to radically revamp process, however, does not mean Anderson believes the choice of what funding subsidizes the journalism isn't important.
"What business model you embrace changes your idea of what journalism is, it allows you to think about what you do in a certain way."
Subscriptions, micro payments, foundation support, and public funding must all be harnessed and open to innovation to ensure that public interest journalism survives and is practiced in different ways. For their part, Anderson and his colleagues recognize "how unusual the confluence between wealthy capitalist institutions and the public-minded journalism they produced" ever was.