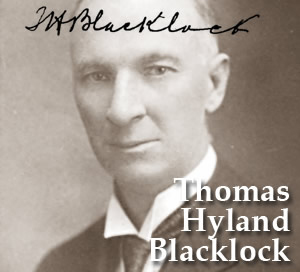 A half dozen seasoned Ottawa Press Gallery reporters have banded together to launch Blacklock's Reporter, a newspaper of the sort more familiar to readers a century ago than today's content consumers.
The online daily is aimed at a narrow audience that wants genuine news about the doings of the federal government rather than Storifys highlighting the Twitter-gaffes of our dimmer politicians. It launched Oct. 23 and costs subscribers $148 a year.
Blacklock's Reporter is the sort of small business enterprise that reflects much of journalism's history -- newspapers run by journalists for citizens -- and founding partner Tom Korski is delighted to be called old-fashioned. His bio on the site notes proudly that he was the last guy in the Press Gallery to give up his typewriter.
"[Blacklock's Reporter] is just a straight-up, old-time arrangement, much like those old specialty trade papers that sprang up in the Depression. Straight reporting, no jib-jab," Korski says, in a phone interview from the Ottawa Press Gallery where he has plied his trade for various newspapers and broadcast outlets since 1993. "It's the sort of news that many readers need, but can't get anywhere else."
Jib-jab, by the way, is defined variously as stories about tinsel, Brad Pitt Chanel commercials, and politicians using expletives in public.
The site also plans to sell targeted advertising, aimed at the audience they expect will include lawyers, business people (including government contractors), academics, institutions, and citizens with a keen interest in how government is really spending our money, introducing new rules, and affecting our lives.
The paper's slogan is "Minding Ottawa's Business" and it will report things like new patent licenses and vital speeches -- once mainstays of news from the Hill. And it'll cover stories like the Harper government's recent omnibus bill differently than mass media. The bill pushes through 70 unrelated pieces of legislation and amendments to existing Acts that make it next to impossible for voters to understand what their elected officials are doing. Blacklock's plans to unpack the bill and examine the various elements separately.
That sort of reporting is as dry as it is essential to a functioning democracy. But it isn't likely to play well with the focus groups that began influencing corporate monopoly newspapers in the 1980s. For three decades newspaper management has argued that marketing research results are the reason it cut what journalists define as news in favour of repeating gossip about celebs and social media. The latter is "what readers want," managers insist.
Korski doubts that most Canadians are fascinated by all that filler and points to tanking circulation as evidence. But he doesn't doubt that there's a relatively small readership for the sort of hard news reporting that is at the heart of journalism's origins in the 17th century.
"We have no illusions we will attract a mass audience for what government is doing," Korski says. "But I can't believe no one cares about what is happening in government. If that's the case, then nothing matters -- we might as well just go back to the caves."
Old school new media
Talking about the sorry state of journalism, Korski is prone to dry quips worthy of a Ben Hecht play and that sense of humour plays out in some of Blacklock's stories. On Oct. 24 they reported that Ottawa's notorious satirical magazine Frank was planning a comeback under the headline: "This will be popular in caucus."
Their break-even point is 500 subscribers, and they'll expand as interest and finances allow. But they expect to remain a niche publication that offers some relief to readers weary of mass media content farms run by ad salesmen.
Blacklock's is following a time-tested small business model for newspapering that was the standard until the mid-20th century when publicly-traded corporations began buying up their competitors and concentrating ownership. For those in the business of selling eyeballs to advertisers, the goal was to corral a mass audience that would allow them to charge higher ad rates. That drove profit margins to dizzying heights of between 30 and 40 per cent in the 1990s, all the while alienating readers.
But newspapers that profited by serving their audience continued to exist in the form of trade papers like The Lawyers Weekly and subscription-based newsletters aimed at special interests like investing. They also sell ads, but they're chosen carefully to serve the reader as much as the advertiser because those publishers can't risk alienating their audience.
Korski points out that in the old-fashioned business model newspapers were part of their community and their links with the audience were authentic, involving a mutual loyalty that served to maintain readership. He believes Blacklock's Reporter can succeed where the corporate newspapers are failing because they're offering news rather than marketing communications, custom content, or any of that host of euphemisms for propaganda masquerading as news.
Korski also believes the impact of the Internet on newspapers has been exaggerated, much the way newspapers once whined about radio and television cutting into their ad business and stealing their stories.
"Newspapers haven't been blessed with a gifted management," Korski says, echoing the view of career reporters everywhere. "Until the Internet, they haven't had to face the kind of competition that exists in every other industry."
Blacklock's will have some advantages. Their tiny news outlet will be exclusively online and they won't have the overhead mass media carry, including salaried employees with dental plans. Their reporters have decades of experience as freelancers as well as staffers, so they're efficient and know how to shave pennies. And they have a wealth of knowledge and contacts that will make them competitive.
"We're doing it partly out of a sense of professional pride," Korski says. "We have to find out if the newspaper business is as hopeless as they say, or if it's just the management that is hopeless."
Courtesy of a solid paywall, they won't have to worry about aggregation -- that's other sites driving their own traffic by collecting Blacklock's headlines. But like every original news producer, they will probably suffer what is known online as over-aggregation. That's what reporters call matching a story: using a competitor's story as a roadmap and duplicating it. It's not a crime -- you can't copyright ideas -- but it's considered shabby among journalists because it's lazy and it cheats readers.
Korski dismisses the concern, saying there's nothing you can do about that sort of theft other than to do more good, original stories the next day. It's a traditional newspaperman's answer to a problem that Korski notes is as old as radio.
"Radio drove [newspapers] nuts in the 1940s. They would just read their stories on air," Korski says, adding that for good newspapers that only served as advertising.
As for whether they consulted any new media gurus pre-launch, I'd advise you not to ask such stupid questions.
"We figure that if we don't understand the economics of newspapers and don't know what readers want after all these years, then we shouldn't be in this business," he says.
Which explains the publication's name, which honours Thomas Blacklock, a small town publisher who became the Winnipeg Telegram's man on the Hill from 1912 until his death in 1934. The former Press Gallery president was eulogized as being "a keen observer blessed with a sense of proportion" -- that's high praise in old journalism circles where they knew the term objectivity meant to test information for accuracy, not just parrot conflicting opinions.
Time to experiment
Blacklock's Reporter might sound like a project out-of-step in the current era of blogger-shills and advertiser-funded "custom content," but research suggests readers are favouring this sort of online information site over something like The Globe and Mail's new paywall venture, which charges $240 a year for access to everything. Corporate media are banking on mobile devices to make digital subscriptions attractive, since it's well-documented that tablets and smartphones are leading people to read more news and longer features. But as the Pew Research Centre reports this month, readers don't want to be corralled within a single site, as they are with print newspapers. Mobile users prefer to get information across a range of specialty sites, some of which are paid.
Blacklock's Reporter will be a full-time job for Korski, who is the editor, and two editorial board members: Holly Doan, a former CTV and CBC TV reporter, and Suzanne Landis, an editor with a background in the business side of newspapers who worked for the Metroland (Torstar) chain of community papers and the Sun papers.
The other three editorial board members contributing to the site include Mark Bourrie, a reporter who joined the Press Gallery in 1994 and turned his love of history into a PhD and a book investigating Canadian journalism in the Second World War, The Fog of War. Former CP reporter Alex Binkley joined the Press Gallery in 1975 and freelances for publications across Canada and internationally. Kaven Baker-Voakes is a 2009 addition to the Press Gallery who freelances business and trade news.
It's a truth universally acknowledged amongst ink-stained wretches, current and former, that incompetent management destroyed newspapers and put journalism on life support. It might even be true -- I've read some persuasive books on the subject (albeit written by members of the tribe). So with Blacklock's Reporter Korski and his colleagues are singing our song -- the only question is whether they can persuade a few thousand citizens to hum along.
But as Korski puts it, better we all find out now if journalism really is a bust, while we still have time to find some other line of work. (Preferably something more respectable than stealing fake stories from other media.)
And until we know if people are willing to slap down their plastic to learn about the real business of the House, I predict that Blacklock's Reporter, parsing legislation and snooping around committees meetings, will at least be popular in caucus.
© Shannon Rupp. For permission to reprint this article please contact the author: shannon(at)shannonrupp.com.