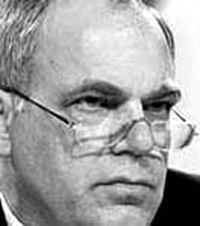 The government has told the CRTC to go back to the drawing board on its Internet metering decision. The Liberals and NDP have blasted the regulators, too.
And yet remaining defenders of the decision cling to the argument that someone has to pay for Internet infrastructure, so why not let it be the so-called bandwidth hogs among us?
To still make that the basic issue is to have missed the citizens' revolt of the past week, a backlash far beyond the wonky specifics of how many gigabytes are too many or too pricey.
The resounding message sent by an angry public goes to the core of how Canada makes policy to wire the nation for a just, creative and thriving future.
The fast moving debate
To show how far the conversation has now shifted, let's unpack the first part of the CRTC defender's proposition:
Someone has to pay for Internet infrastructure...
Someone indeed has to pay for Internet infrastructure. Many solid sources claim we already have. Canadians know they have been paying plenty for years. Our phone and ISP bills have run higher than in most other countries. Unfortunately, we don't know what we've purchased, because what's been built, what still needs to be built, and what that might cost is a secret kept between the big telecoms and the CRTC. This week we've heard aggrieved small ISP providers say what the big telecoms want to charge for 'extra' gigabytes used is 10, even 100 times more than the actual costs.
We've also been reminded that big telecoms have other motivations to discourage you from downloading NetFlix -- by charging a lot they can then offer a discount on their own movie download products. Or nudge you back to their broadcast television properties. That's a clear conflict.
So how much is too much to charge? Sadly, as we've learned, the CRTC itself can only base its decisions on cost estimates provided by the big telecoms, because there is so little independent auditing in this area. We won't know until what The Globe and Mail editorial called the "black box" of how much it really costs to download data is opened to public view. Then maybe we'll know why South Koreans pay a fraction of the cost for 10 times the bandwidth we get here.
Are you a hog?
Now to the second half of the question: Why not let the bandwidth hogs among us pay more?
To which the Canadian public has resoundingly retorted: Who're you calling hogs?
We all get that we're marching (being herded?) into a multi-media world where sharing ever-bigger files -- whether high-res photos of the grand kids, films from NetFlix or the NFB or YouTube -- is increasingly just part of life. A people's creative edge will reside in its ability to share and manipulate such digital content. That's why other nations, one way or another, have managed to insure more competitive, cheaper and varied ways to push more through the Internet pipes. Only in Canada do our regulators not seem to get that today's hog is tomorrow's everyday user. Or that setting caps as low as two gigabytes, or even 25 gigabytes, places Canada at a serious global disadvantage.
Or maybe you want to call James Lochrie's family a bunch of hogs. Lochrie saw a previous article I'd written on this topic and sent me this email:
"As an individual and father of three tech-savvy boys, having the ability to use rich media in our lives simply for information purposes has been an incredibly rich experience for being aware of the world around us.
"Metering may steer us away from using tools that the rest of the world takes for granted, which would put my children at a competitive disadvantage in what will become a very digitally dependent world as they reach high school then university and finally the professional world.
"But wait, that's not all. My wife is a self-employed photographer who deals heavily in digital media and depends on sending large files over the Internet. During her busy times those files can number in the thousands. She also shares her work through her website to her customers. I can't imagine how metering might impact her work process, costs or how her customers or potential customers may be impacted.
"And then there is me. I'm the CTO of an exciting Canadian based web start-up, Wave Accounting. We are innovating heavily in the small business accounting space with a goal of making life easier for the small business owner. I worry that something like this may impact the way that users interact with our site. Will they forgo the video tutorials to save bandwidth? Will they decide to stay on desktop software and not take advantage of moving into the cloud and missing out on the productivity gains and cost savings that can be achieved while businesses in the U.S. and other countries out pace business innovation in Canada?"
Lochrie, by the way, lives in a city, Vancouver, whose government understands his concerns and is on his side. The council was early to pass a resolution opposing the CRTC's approval of usage-based billing.
The petition still lives
Last week, the Stop the Meter petition surpassed 400,000 signatures and is still growing. Canadians have clearly signaled they don't believe they don't already pay enough, don't trust the big telecoms' motivations, don't believe the CRTC acts in the consumers' interest, don't see enough competitive choice among Internet providers in the "converged" oligopoly the CRTC helped create.
CRTC chairman Konrad von Finckenstein, after ignoring public input overwhelmingly against enforced internet metering as he approved it, yesterday announced "we will be reviewing our decisions with fresh eyes and look forward to hearing the views of Canadians." That's a beginning. The very way in which we address these issues needs profound reform, opened to the light of debate and scrutiny. Until then, the regulators of Canada's digital future have lost the public trust.