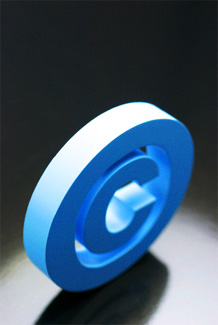 Canadian copyright law promises to dominate discussion in Ottawa over the coming weeks as hearings on Bill C-32, the controversial copyright bill, are set to begin within a few days. If the past six months are any indication, members of Parliament will be asked to sort through confusing rhetoric in order to understand the implications of the proposed changes. Separating fact from fiction will not be easy, but getting straight answers to the following questions will be crucial:
1.Will Bill C-32 give education institutions the right to engage in massive uncompensated copying?
No. The inclusion of education as a fair dealing category will not mean that any educational copying will be free. It will only mean that educational copying will be eligible for analysis under a six-part test developed by the Supreme Court of Canada to determine whether the copying qualifies as fair dealing. The changes in Bill C-32 are more modest than often claimed as they merely fill some gaps in the existing list of fair dealing categories.
2. Will Bill C-32 give consumers the right to make backup copies and view or read their purchases on the device of their choice?
Sometimes. The bill includes new consumer exceptions that open the door to legally recording television shows (time shifting), moving content between devices (format shifting) and making personal backup copies. However, the bill also says that if the content, such as DVDs and e-books, contains a digital lock, consumers can't circumvent the lock in order to exercise their rights. Since digital locks are commonly found on these products, Canadians may not actually get to exercise their new "rights."
3. Aren't the digital lock rules in Bill C-32 required by international law?
No. The government has made implementing the World Intellectual Property Organization's Internet treaties a key priority, and those treaties include a requirement to provide legal protection for digital locks. However, the treaties feature considerable flexibility that permits countries to allow users to circumvent digital locks for legal purposes. The Bill C-32 model is one of the most restrictive approaches in the world -- even the U.S. permits circumvention of DVD locks for some non-commercial purposes -- and could be amended to match the more flexible implementations found in countries such as New Zealand and Switzerland.
4. Does Bill C-32 require Internet providers to help combat piracy?
Yes. The bill codifies a "notice-and-notice" system that gives rights holders the power to notify ISPs of alleged infringements and requires the ISPs to forward the notifications to the targeted subscribers. ISPs bear the costs of this system, which has been used informally in Canada for more than five years. Studies have shown that a majority of users that receive notifications cease placing the infringing file back on file sharing networks.
5. Does Bill C-32 create a "licence to steal" by reducing statutory damages awards?
No. Canada is one of the few countries in the world with statutory damages for copyright, which can lead to liability of up to $20,000 per infringement. The lofty awards were designed for commercial infringement, as no one envisioned multi-million dollar lawsuits against individuals. Since that has become a reality in the U.S., Bill C-32 establishes a $5,000 cap for non-commercial infringement, which still represents a very significant penalty for such activities.
6. Will Bill C-32's user-generated content provision deprive creators of commercial opportunities?
No. The provision, which legalizes the creation of certain forms of user-generated content, is limited to non-commercial activities, requires attribution, and does not apply if there is a substantial adverse effect, financial or otherwise, on the exploitation or potential exploitation of the original work.